Camera comparison: Apple iPhone 5 vs Samsung Galaxy S III vs HTC One X vs Nokia Lumia 900
99+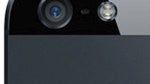 Introduction:
After pitting four of the biggest stars in the smartphone world right now against one another in our web browsing and display comparisons, we're once again taking the quartet on yet another worthwhile comparison to proclaim the best of the best in the camera-taking department. At the center of all the commotion, is none other than newest member of the crew, the
Apple iPhone 5
, which so happens to be armed with an 8-megapixel iSight camera that features an improved backside illuminated sensor and an F2.4 aperture lens. Certainly, it proved its worth in an array of shooting situations during our review of the handset, but this time, we're delving deeper to meticulously compare its results against some its formidable competitors.
As for the devices taking aim to show their worth over Apple's pride and joy, we have the
Samsung Galaxy S III
with its 8-megapixel camera with an F2.6 lens, the
HTC One X
outfitted with an 8-megapixel camera with F2.0 lens, and the
Nokia Lumia 900
's 8-megapixel snapper with F2.2 lens. Although they all share the same megapixel count, we all know by now that it doesn't carry much weight in terms of overall quality, but rather, there are numerous factors that are needed to come together to deliver the best shots. Without further wait folks, let's check out how they stack up against one another!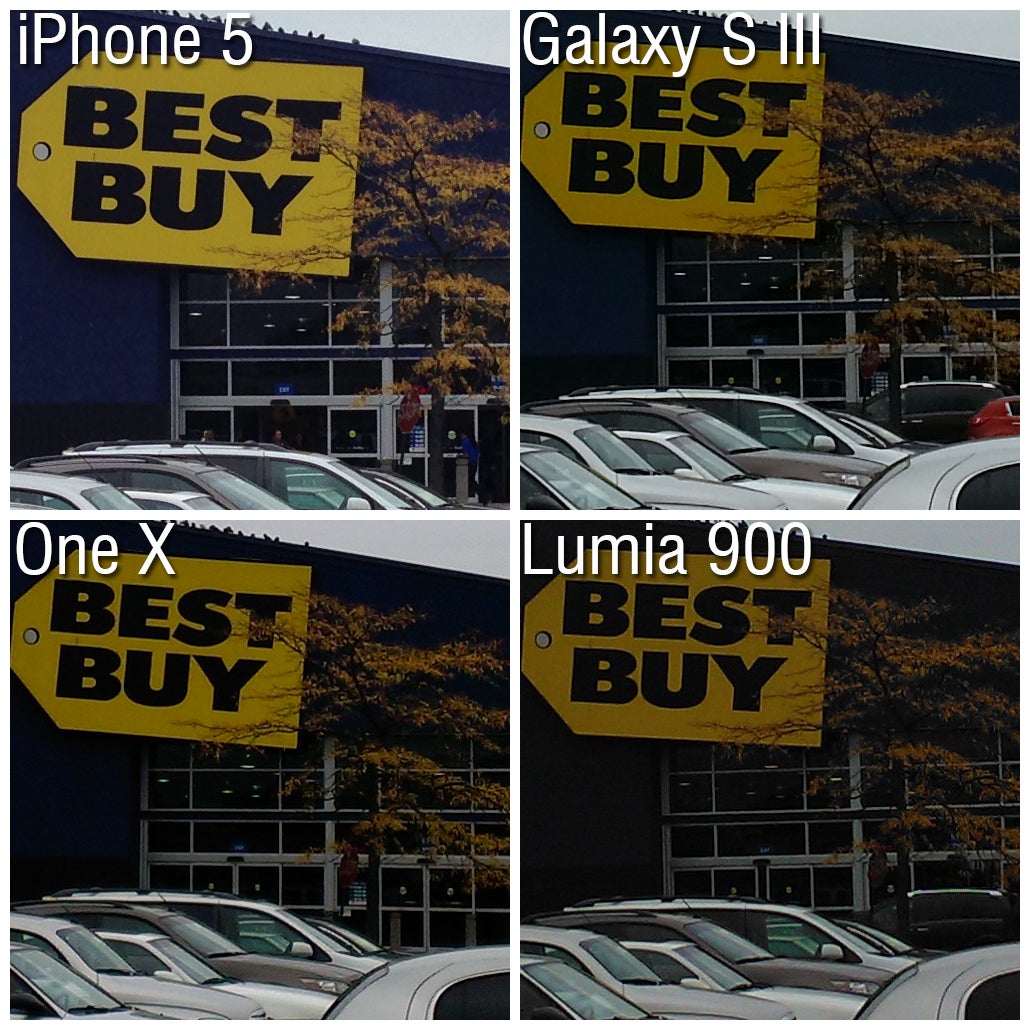 100% Crops




Details:
Surprisingly enough, we have to admit that all four handsets deliver the goods in the detail department, as they're all capable of showing enough fine details throughout the shots – and without much degradation between foreground and background subjects. However, the HTC One X seems to have just a bit of over-sharpening with its shots, which simply results in a allowing a little more substance to stand out with its details. Aside from that, it's actually almost indiscernible to the naked eye to tell which of the four is the best as we look at the overall pictures. Therefore, it's the HTC One X nudging out a slight finish, while the others seemingly come up in a three-way tie for second.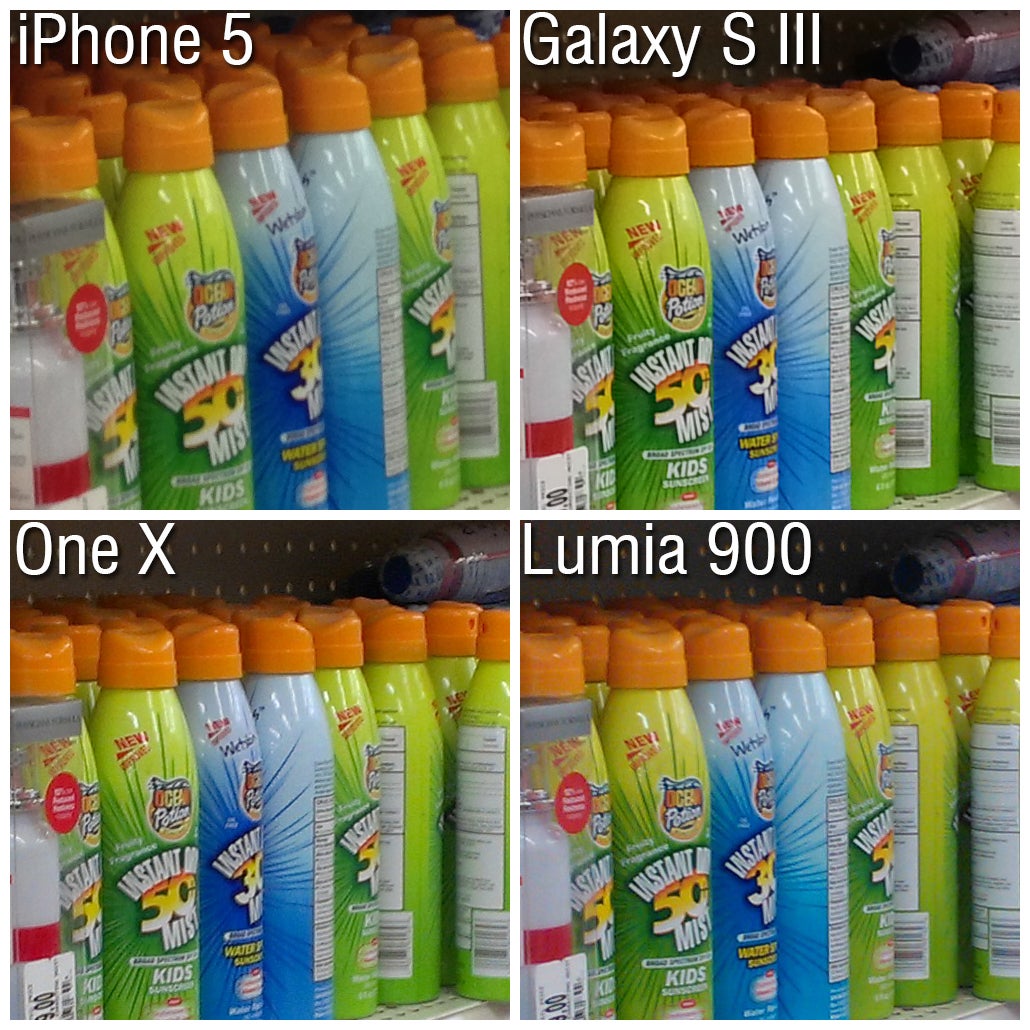 100% Crops
Color Reproduction:
Naturally, it's one thing to look at the images on their respective displays, but it's totally another thing as we preview them all on a computer's display – and with that, we're better able to compare and contrast their color reproductions. Now this is where it becomes interesting, mainly because the results are all over the spectrum, especially more when various lighting conditions affect their white balance.
Specifically, the iPhone 5 is able to adapt to a range of situations, as it's able to produce colors that are natural in tone for the most part – albeit, it can sometimes casts colors that are warmer. Likewise, the Samsung Galaxy S III plays nicely as well by coughing up colors that are intimately close to the iPhone 5, but it's more natural than anything else. Meanwhile, the HTC One X's colors might look very appealing due to its noticeably warmer color tones, which usually has a yellowish hue to its shots. And unfortunately, the Nokia Lumia 900 stutters in its performance, since it has a tough time trying to adjust its white balance. In fact, colors are extremely dull with its tones.