Sony Xperia PRO-I review: The Camera phone
17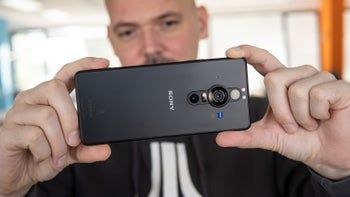 The Sony Xperia Pro-I is the polar opposite of what qualifies as a mainstream phone these days, and truth be told, I still find myself thinking about it every day even though I'm no longer using it as a daily driver.

Is it the capable camera, the surprisingly user-friendly design, or the overall non-conformist idea behind the phone as a whole? It's probably a combination of all three, and yet, probably the biggest compliment I can give this phone is the fact that I wish I could use it for longer.
Getting in this review has been no easy task: from the get-go, it became abundantly clear that the Sony Xperia Pro-I is a phone unlike any other released in 2021. Phones have replaced consumer cameras as the main weapon of choice for photography for years now, and yet there's been a surprising lack of phones aimed at professionals that allow for granular fine-tuning of all essential features.

Aiming to right that wrong, the Xperia Pro-I is a super-premium, niche phone that sells for nearly $1,800 but certainly comes with more than enough bells and whistles to justify its high price.
But please join me, dear reader, on a journey with the Sony Xperia Pro-I, where we explore the ins, outs, nuts, and bolts of what I think is one of the most unique and interesting phones of 2021.

Sony Xperia Pro-I design
You only need to take one look at the Sony Xperia Pro-I to realize that it's, well, a Sony flagship device: simultaneously imposing and unpretentious, it's a phone that firmly puts function over form and yet somehow manages to win at both.
Although it's highly subjective, the utilitarian industrial design of Sony's ultra-premium smartphone seems excellent to me. The Xperia Pro-I puts a spin on the usual glass-metal smartphone design by utilizing a pretty cool ridged frame that seriously helps with the phone's grip. That's essential when you're taking pictures or video, as with this phone you'll certainly be doing that a lot.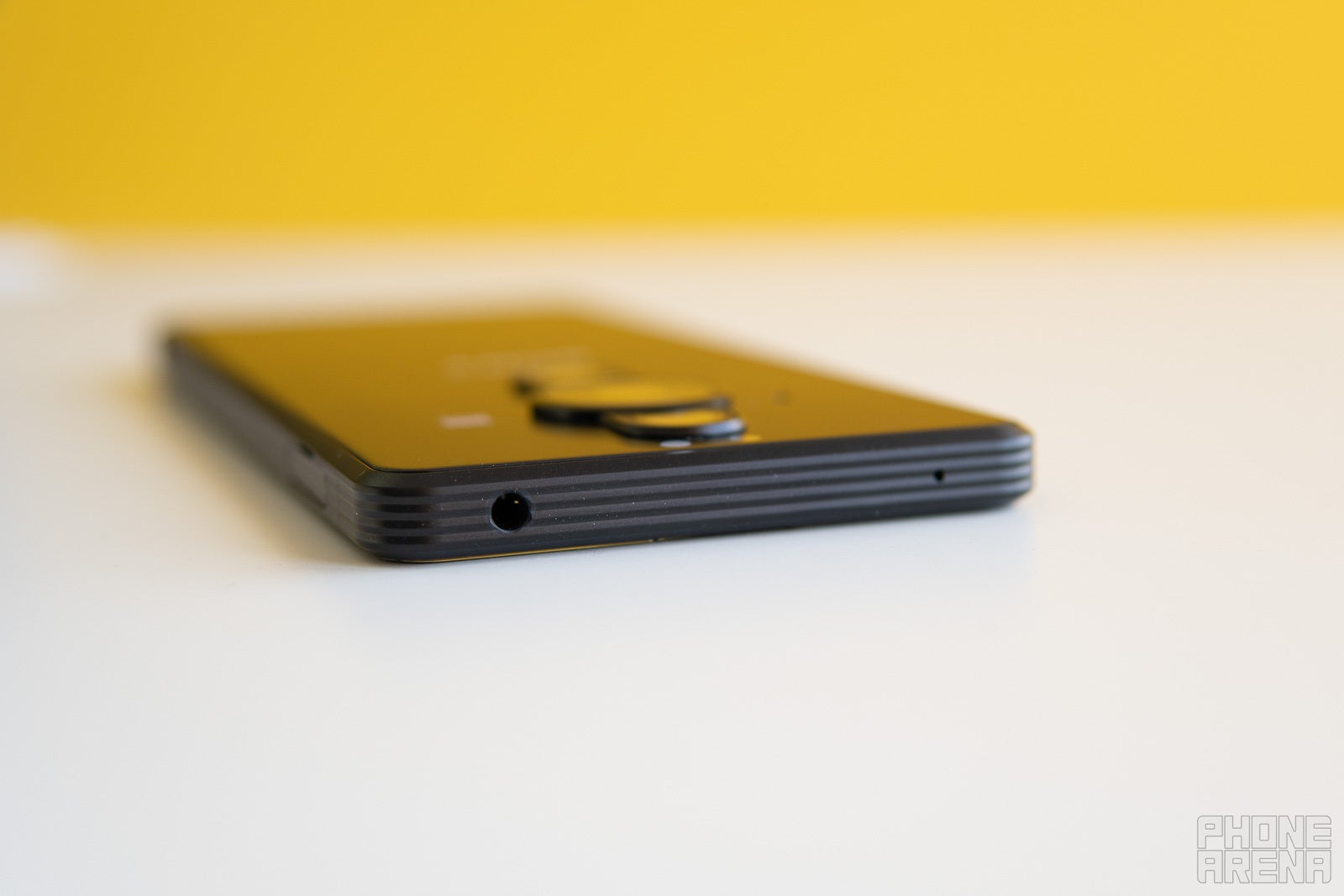 Aside from the frame, which is the most striking design feature in comparison with other devices, this Sony phone feels exceptionally premium. The matte Gorilla Glass 6 back of the phone looks completely awesome, feels great to touch, and certainly fits the overall design vibe of the phone. It's immune to fingerprint smudges, though it doesn't provide very good grip, so you definitely have to consider investing in a protective case or… a lanyard.
I can imagine how polarizing the narrow and tall design of the phone might feel to many, but personally, I love it. Thanks to the 21:9 aspect ratio of the phone, it's perfectly usable with a single hand. True, there are somewhat thick bezels at the bottom and top of the phone, but at least they're symmetrical and somewhat fit with the overall design of this Xperia, so you're "spared" from having to deal with a notch or a punch-hole for the front camera.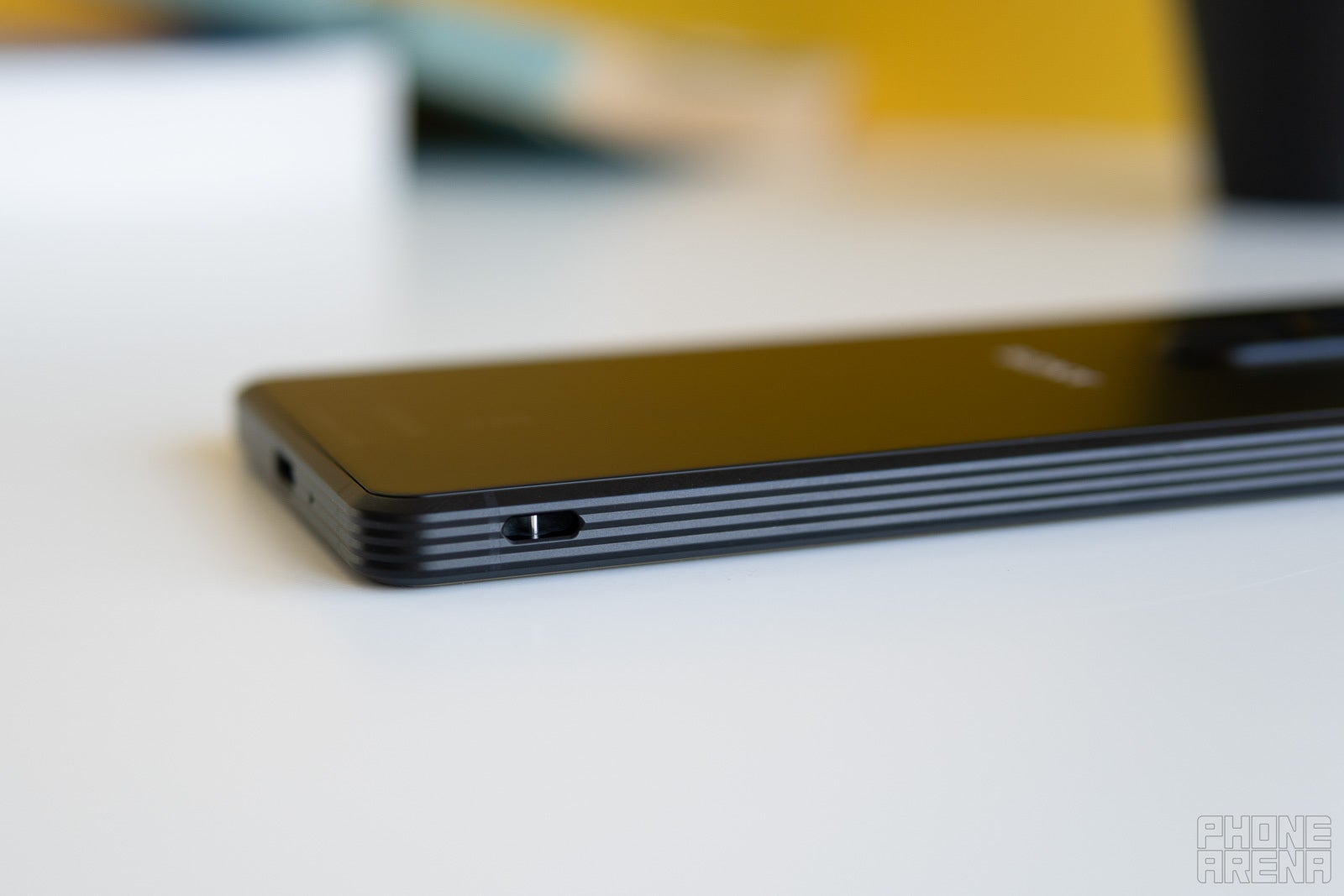 The photographic nature of the Xperia Pro-I is heavily hinted at by the signature ridged shutter button and separate video-recording buttons positioned on the right side of the phone. Pressing these when the phone is not in use acts as a shortcut to the separate photo or video-taking apps. Another mainstay of the Xperia range is the lanyard hole that lets you strap your phone and use it without fearing it might hit the floor.
The existence of a 3.5mm audio jack and a blinking notification LED light on the Xperia Pro-I is a more-than-welcome blast from the not-so-distant past. I have always bemoaned the death of those particular user-friendly features that were unfortunately sentenced to oblivion by Big Phone, and finding them on the Xperia Pro-I was the most pleasant of surprises. These definitely fall in line with the "pro" nature of the phone.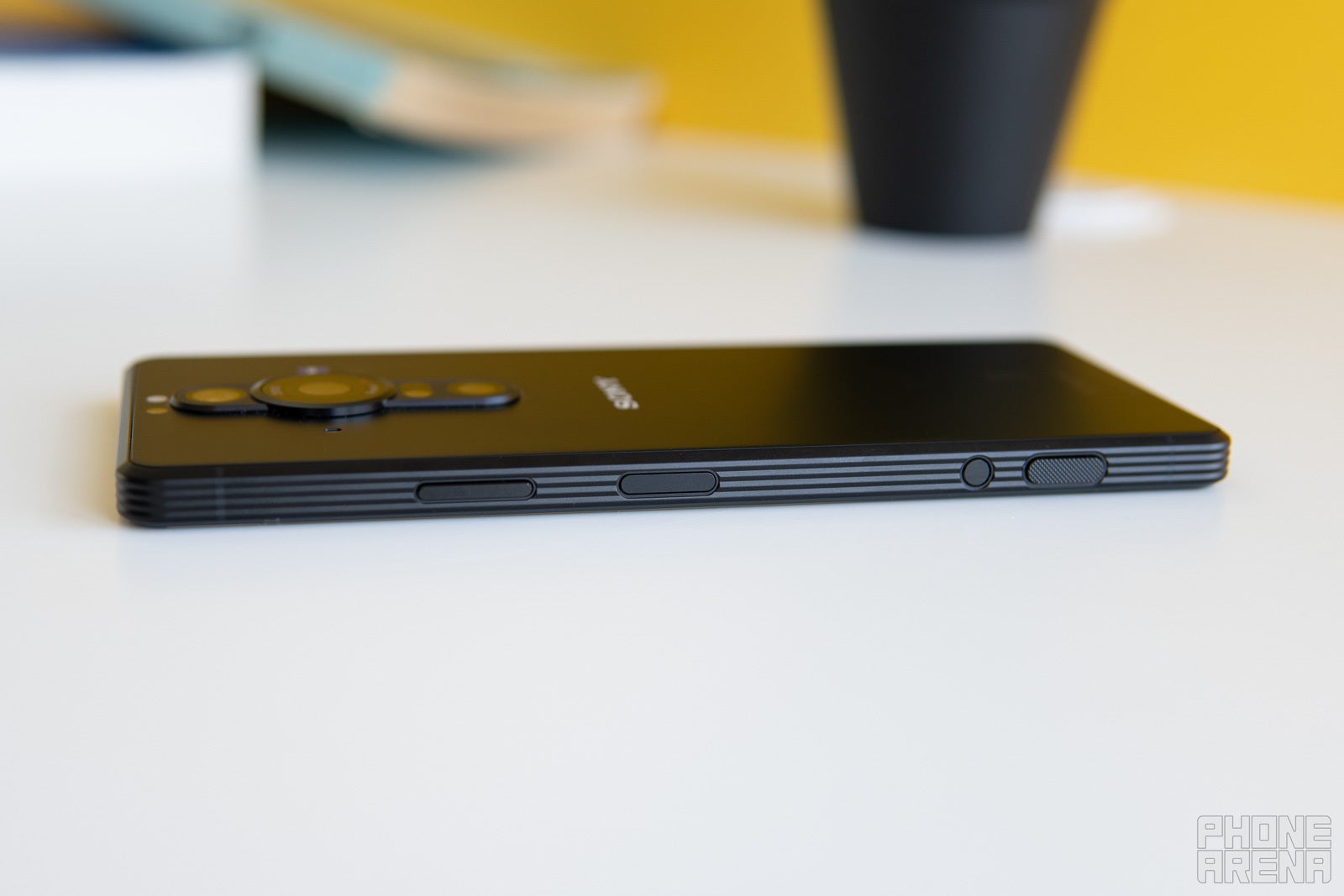 There's a classic fingerprint sensor embedded in the side power button, which frankly works great. You can authenticate and unlock the phone with a single gesture, but the fact that you don't have a backup biometric authentication method isn't cool.
The stereo speakers of the phone are surprisingly good, with loud and clear sound, though I find the base a bit lacking and not on par with recent devices like the Google Pixel 6 Pro, which has surprisingly good loudspeakers. There's also full compatibility with Dolby Atmos for the perfect multidimensional sound experience.

One of the very few design aspects of the phone that failed to impress is the haptic feedback. The vibration motor feels mushy and slow, failing to deliver that exact and distinct feel that can be found on devices like the
Galaxy S21 Ultra
,
iPhone 13 Pro Max
, or the
OnePlus 9 Pro
.
Overall, I'd give an enormous "thumbs up" to the design team behind this phone—it's putting function over form first while looking incredibly sleek at the same time.

Sony Xperia Pro-I display
With a 6.5-inch QHD+ OLED display with a tack-sharp resolution of 3840 by 1644 pixels and a high refresh rate, the display of this Sony super-phone is exceptional. You will hardly find a crisper display that's capable of adapting to your specific needs. Yet, realistically speaking, it could have been way better.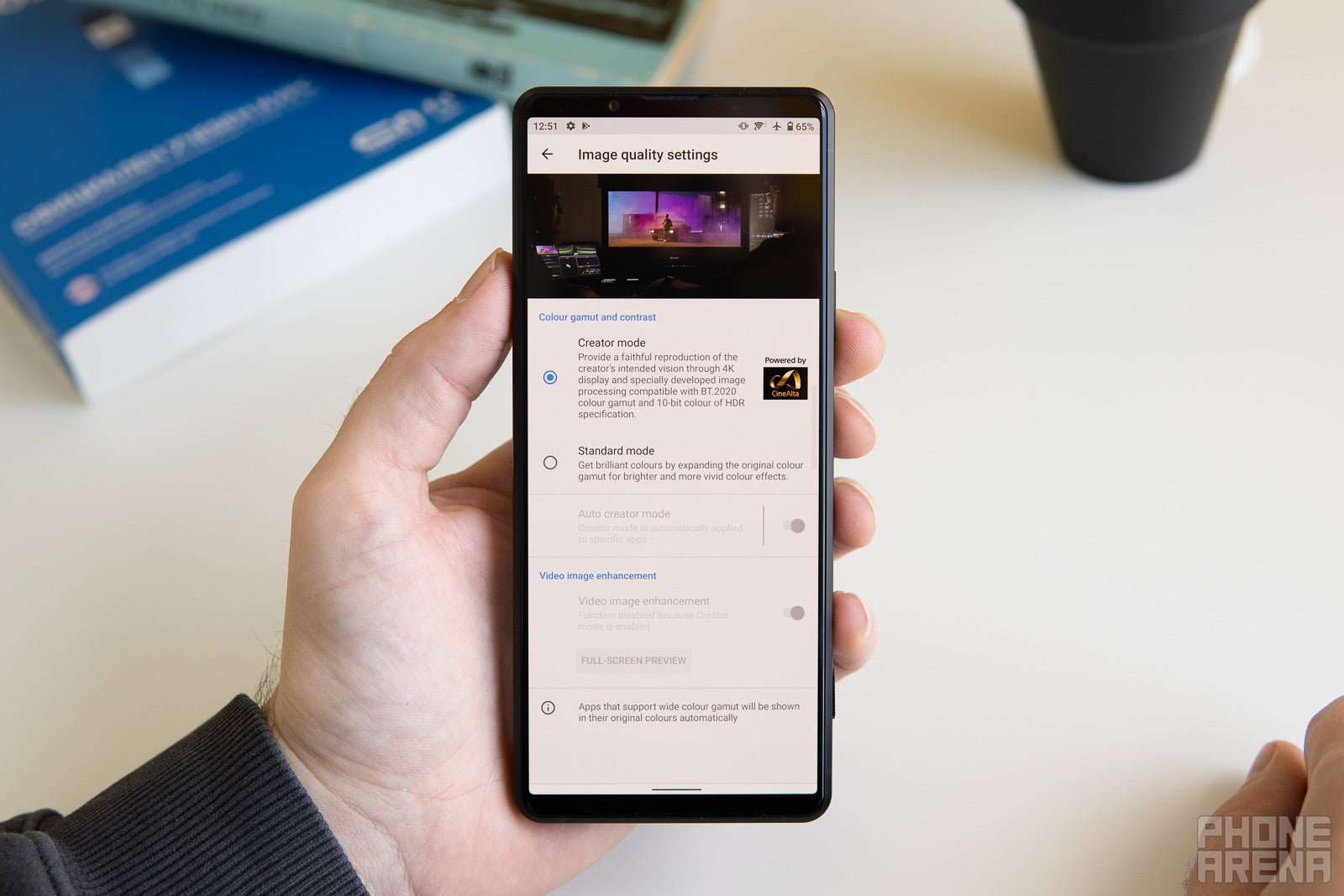 My favorite aspect of the Xperia Pro-I's display is that is very customizable, for the lack of a better word. See, there's a neat color temperature menu that allows you to choose between a couple of white balance presets, ranging from a warm 4000-Kelvin to a very cold 10,000-Kelvin selection. A super-accurate 6500K setting is also there as well, perfect for content creators who require an accurate monitor display, but you can fine-tune things just the way you want.

Display measurements and quality
Probably the only major weakness of this screen panel is the uninspiring maximum brightness. The phone is legible in direct sunlight, but it's not up to par with most other flagship released in 2021—or even 2020 for that matter. That's not very inspiring considering you might be having a hard time making out on-screen content while shooting a video outside, which is one of the main strengths and intended purposes of this device.
Sony Xperia Pro-I camera setup and apps
As a true first in a modern smartphone, the Xperia Pro-I comes with an incredible sensor: an actually usable, enormous 1.0-type Exmor RS sensor. This one's not a one-off for this particular device, as it can also be found in the company's Sony RX100 VII compact camera. Normally, that sensor is a 20MP one, but Sony has cut it down to 12MP in the Xperia Pro-I, so it's technically not using the full capabilities of the sensor. On top of that, that sensor has an F2.0/F4.0 switching aperture that can be changed depending on the lighting conditions and will mostly affect the depth of field and exposure.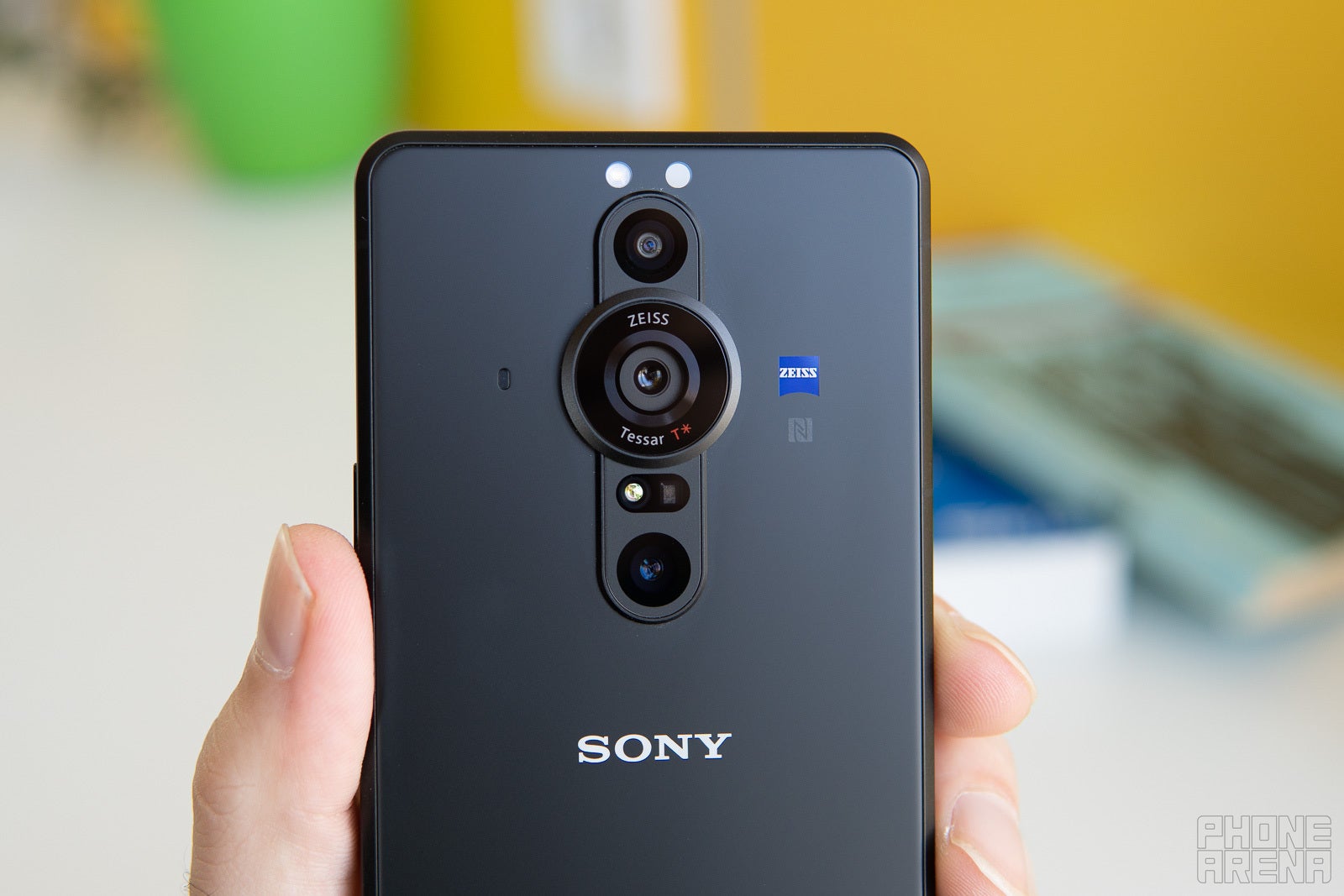 The 16mm F2.2 ultra-wide and 50mm F2.4 telephoto cameras also clock in at 12MP, but make no mistake, they are nowhere as capable as the main camera, which is the one you want to be using all the time.
There's an unbelievable 20fps burst (only with the main camera) for continuous shooting lets you quickly snap pictures by holding the shutter button, and the most amazing thing is that the super-accurate and fast eye autofocus works all the time, so all of your burst shots are in perfect focus. Said eye autofocus, along with the object tracking, doesn't work in all video modes and framerates, so you definitely have to invest some time to learn the limitations of it all and accommodate accordingly.

When it comes to the camera apps, Sony has gone all out. You have three separate apps that let you utilize the full capabilities of the Xperia Pro-I's cameras. The default camera app is called Photo Pro and believe me when I tell you that it's literally chock-full of features, options, and modes to the point where it's overwhelming to the uninitiated.
The interface closely resembles that of a digital camera and lets you switch between the standard PASM (Program, Aperture, Shutter, Manual) camera modes, though "A" in this case would stand for "Auto". Every mode lets you control the focusing area, the metering mode, ISO, white balance, autofocus, and dynamic range sensitivity.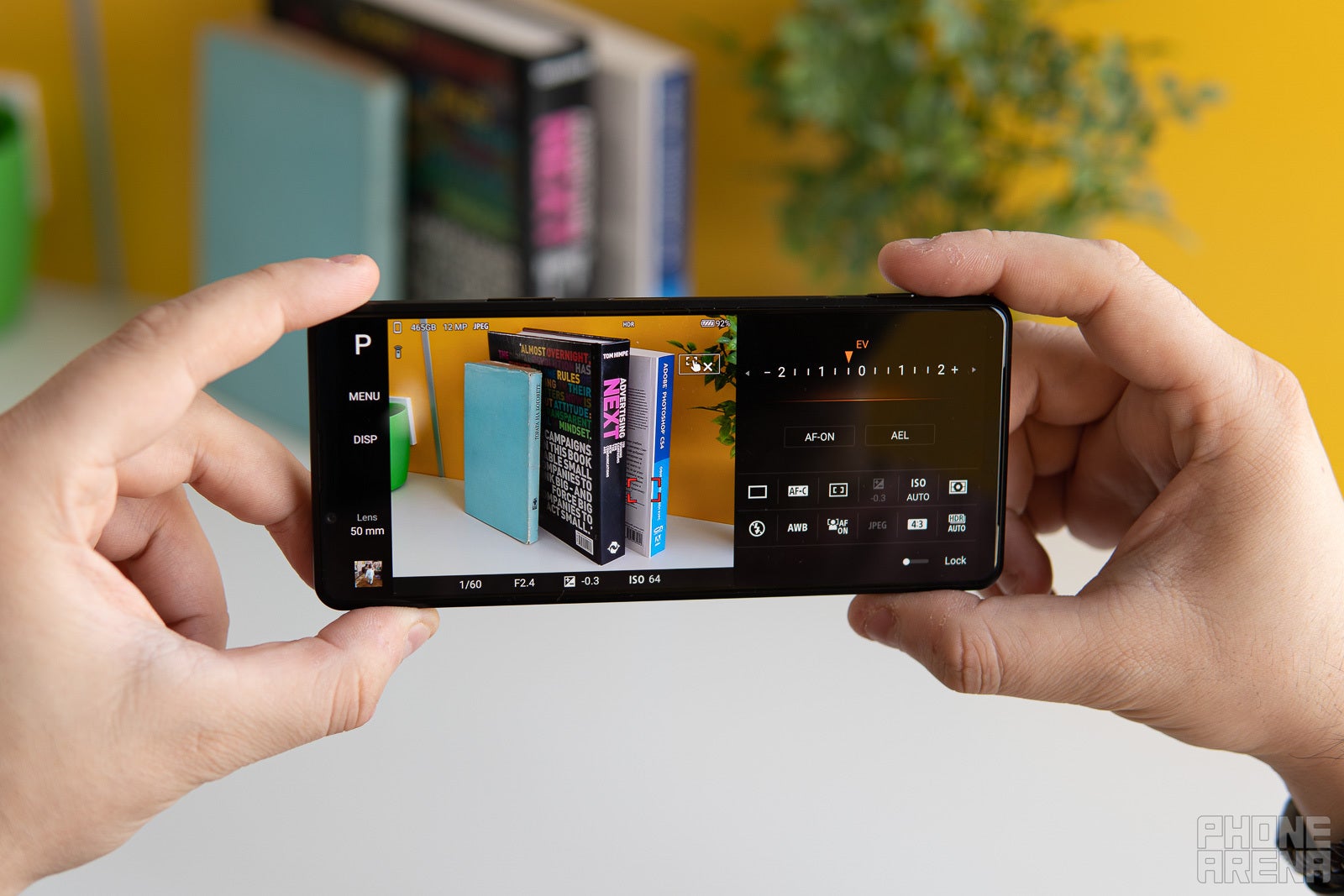 You can fully customize the on-screen interface and rearrange the available tile settings to your delight and make them closely mimic the interface of your real camera. Speaking of menus, though, the main camera menu of the camera app is a bit convoluted and requires some time getting used to, similar to Sony's real cameras themselves. Another point to make here is that the camera interface doesn't rotate and is exclusively in landscape mode. I get the intent, but even pro-photographers take shots in portrait orientation, and almost all professional cameras I've seen rotate their interfaces accordingly.
Finally, there's a "Basic" camera mode that looks like a regular phone camera app though it's a bit barren of features. For example, there's no dedicated portrait mode in the camera app, there's a bokeh slider instead. There's no night mode, as you'd want to use the more advanced camera modes to capture a cityscape after dark. It's essentially a point-and-shoot experience that robs you of all the bells and whistles that make this Xperia phone so special. It's like using a decked-out RGB-ified gaming PC to only browse Facebook and Reddit on the weekends.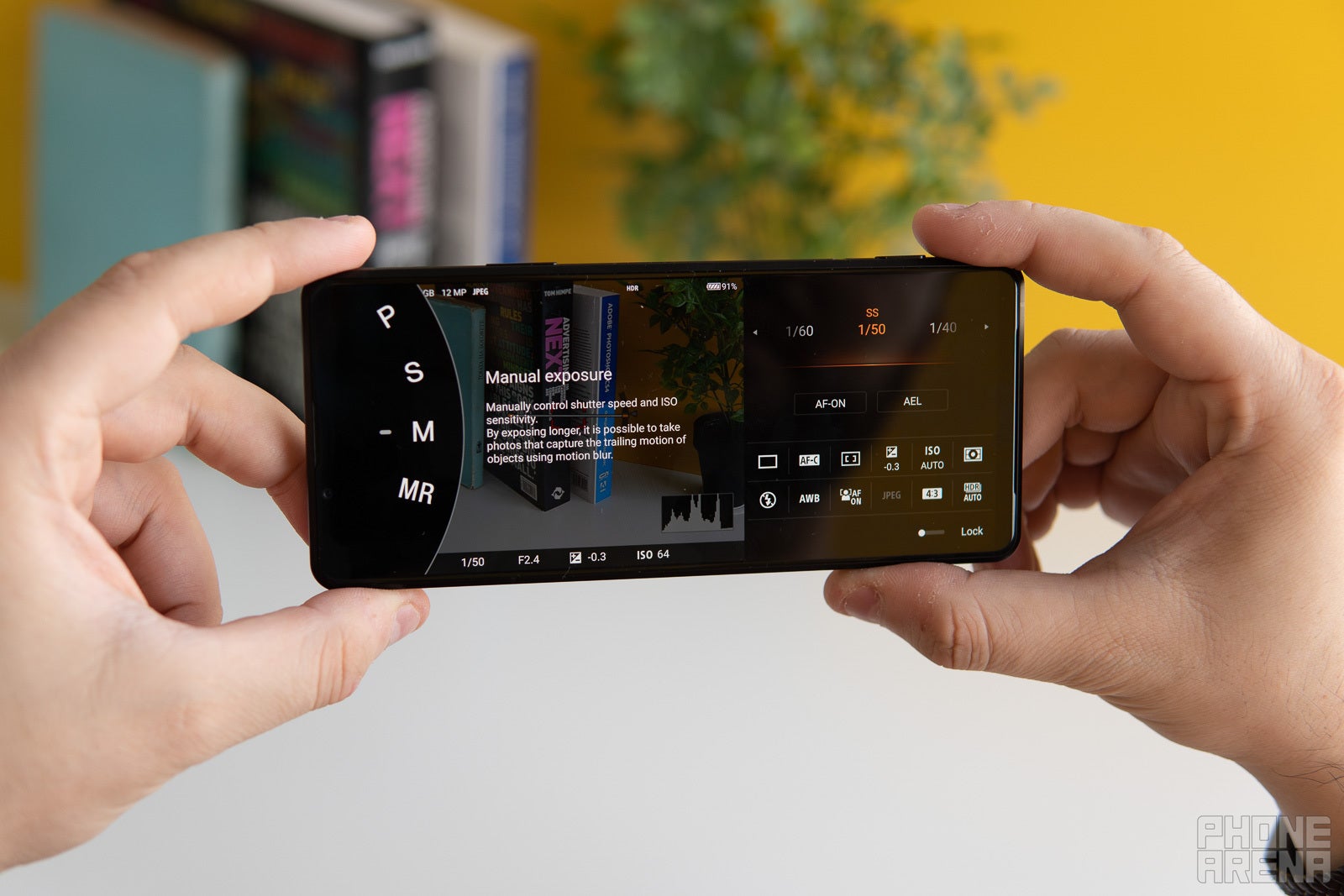 Sony Xperia Pro-I image quality
Okay, I admit, I started off on the wrong foot with the Xperia Pro-I. Call it a noobie mistake or simply the product of my over-excitement, if you will, but the first batch of pictures I took with this camera phone were a complete disaster and quickly ended up chasing butterflies in the virtual recycle bin. What was the phone doing wrong? Was it some essential feature or toggle that I have overlooked?
Well, it turns out that the culprit behind this unfortunate mishap wasn't the super-advanced Xperia Pro-I, but yours truly. Yes, me.
The year-long conditioning of modern phones had played a joke on me and led me by the nose "forcing" me to use the Xperia Pro-I as I would use any other phone: fire up the camera app, press the shutter button, and expect miraculous results. That was a mistake.
That doesn't exactly fly with the Sony Xperia Pro-I. Technically it could, but to get the best results, you need to treat—and use—the Sony Xperia Pro-I as a real camera, one with real dials, knobs, and buttons. Its very design beckons you to do so. You have to invest some thought for each and every shot if you want to get the optimal results, as the phone won't be holding your hand all the time. From what I can tell, computational and AI-assisted photography aids are the bare minimum here, so don't expect to just press the shutter and have the phone to do all the heavy lifting for you. You need to have at least a basic understanding of how cameras work, and also be willing to brush up on your existing skills or learn further. Using a tripod is also advisable. Yet, there's no shame in using the Basic or Auto modes, but getting the Xperia Pro-I for that is a bit of an overkill.
Let's kick things off simple. Here's a comparison of the field of view of the three rear cameras:
The previous scene was a great representation of the Xperia Pro-I's camera prowess. The colors are consistent between the three separate shot, which is the optimal variant. However, sometimes a significant white balance discrepancy can be observed between images taken with different cameras. The next scene will show you a picture taken with the main camera and a zoom shot with the long lens to showcase the how much tint differs from shot to shot.

From an image quality perspective, I'm satisfied with the Xperia Pro-I's performance. Unlike most contemporary flagships, it doesn't try to woo you with overly-processed images that are too vibrant or artificially oversharpened. You will receive mostly neutral and natural photos with generally true-to-life colors. Details are good for the most part, though zooming in too far and pixel-peeping your shot might often reveal some slight smudginess and so tack-sharp details, but that's to be expected from a 12MP sensor. Shooting with a tripod and using a delayed shutter will massively improve things. Here are a few scenes showcasing the detail that the Xperia Pro-I manages to capture.

Note

: The images on the left have been resized for your bandwidth's sake, but the 100% crops on the right are taken straight from the original image file.
Dynamic range on the Xperia Pro-I is excellent as well. Aside from the standard Auto HDR feature, which combines multiple shots with different exposures, Sony has also thrown in a D-Range Optimiser option, which automatically adjusts the exposure based on a single image. Sony warns that the latter produces noisier images compared to those taken with Auto-HDR, but it's recommended to use DRO for moving objects as it prevents hazy artifacts from marring your masterpieces. I mainly used the Auto HDR option, and I was quite happy to notice that it's quite unobtrusive and makes your photos looks very natural.
The depth of field difference between the two apertures of the camera is clearly visible. In bright daylight, the much wider F2.0 aperture in tandem with the large sensor gives you a superb natural bokeh, whereas the F4.0 setting should be used when you wish for more pronounced details and a more focused background. At night, you'll mostly be using the F2.0 aperture, while the F4.0 aperture setting will be used due to artistic reasons, for example when trying to get the perfect light trails with a long exposure shot.

One area in which the Xperia Pro-I excels is street photography. With the proper setup, you could inconspicously hold the phone to your chest and quickly snap pictures of your everyday urban environment without having to deal with the obtrusive nature of a regular camera.

When it comes to portrait and skin tones, the Xperia Pro-I produces natural and authentic-looking photos. Yet pixel-peeping a bit could reveal some color noise and hazy details, especially when the lighting isn't optimal. The portraits below were shot in a studio in cloudy London, and while there was tons of natural lighting coming from the windows just behind me, you could see some noise on the model's hair. In spite of that shortcoming, I find portraits to be good. Surely, the bokeh isn't as exaggerated with other phones' dedicated portrait modes or this particular Sony's artificial bokeh slider, but I'm fine with this. Portraits look like they are taken with a real camera and don't give off that uncanny vibe that smartphone portraits usually give.

I love how skin tones turn out with the Xperia Pro. Here's a bunch of casual pictures that showcase how well these turn out. No over-processing, no harsh dynamic range discrepancies, and lovely contrast and brightness is what you're most often getting out of this camera when you shoot portrait shots. The super-fast and accurate eye-autofocus also deserves a honorable mention here: this essential feature of the Xperia Pro-I is coming straight from Sony's camera lineup and does exactly what its name suggests. Whenever you're shooting a picture or video and have this option enabled, the phone will actively be seeking the subject's eye and lock the focus on it, but if no eye is visible, the system will default to the subject's head instead.
You'll be excused for forgetting that the Xperia Pro-I comes with a selfie camera given just how humble it is in comparison with the rear package. Still, it actually produces neat and natural selfies that weigh in at 8.0MP. Ideally, if you invest in the optional external monitor, you can very well forego the existnce of a selfie camera and use the rear one to take much better selfies, not to mention that it gives you more creative control.
Here's a comparison between the front and rear cameras.
Sony Xperia Pro-I low-light image quality
Low-light image quality is essential in this age and day, and the Sony Xperia Pro-I puts tons of useful tools in your hands that let you take captivating low-light images. Generally, one of the main strengths of the phone's large sensor is the fact that it captures tons of light, and paired with the switchable aperture of the main 24mm camera, you can really get serious about low-light photography. There's no in-camera bracketing, so if you want to take multiple exposures of the same scene, you will have to do that on a desktop.

What makes a strong impression here is that computational and AI-assisted photography is once again kept to the bare minimum here, or at least the phone gives off such a vibe. While the Basic camera app does automatically detect low-light conditions and takes a long exposure, photos taken this way would rarely wow you. You really want to be using the dedicated shutter priority camera mode to make out the best of each low-light photo opportunity. Ideally pair that with a tripod that will eliminate camera shake (though any other immovable object like a lamp post, a bench, or a solid wall could help you achieve the same result).
Logic suggests that you should be using the widest possible aperture when shooting low-light photos manually, and in the case of this phone, you want to be using the F2.0 setting of the main camera. The following samples were both taken at F2.0, though I the low shutter speed of 1/2s on both was achieved with me leaning on a traffic light post.
The detail, lively colors, and excellent exposure make those two for me, and honestly speaking, the sample photos clearly speak for themselves. But what if we want even more sharpness? Well, then the F4.0 option is there to maximize details, though it requires an even longer shutter speed, so steadily propping the phone on a hard surface and using the delayed shutter feature would definitely do wonders. The following two samples were both taken at 1" shutter speed, which would definitely give you motion blur if you're shooting with your phone handheld.
Here are a few more low-light shots that will give you some more insight on how the phone copes with the sun goes down and incandescent/LED lights get turned on.
But if you've found a steady surface (or have gotten ourselves a tripod, duh), why limit yourselves with short shutter speeds? Surely, the Shutter priority mode can help you achieve one of my favorite types of low-light photography—long exposure light trails. It definitely takes some trial and error because each scene is different and requires its own specific exposure compensation, shutter speed, aperture, and ISO settings, not to mention timing, but the end results are usually captivating. As an added bonus, if you eliminate the camera shake, you also end up with tack-sharp images.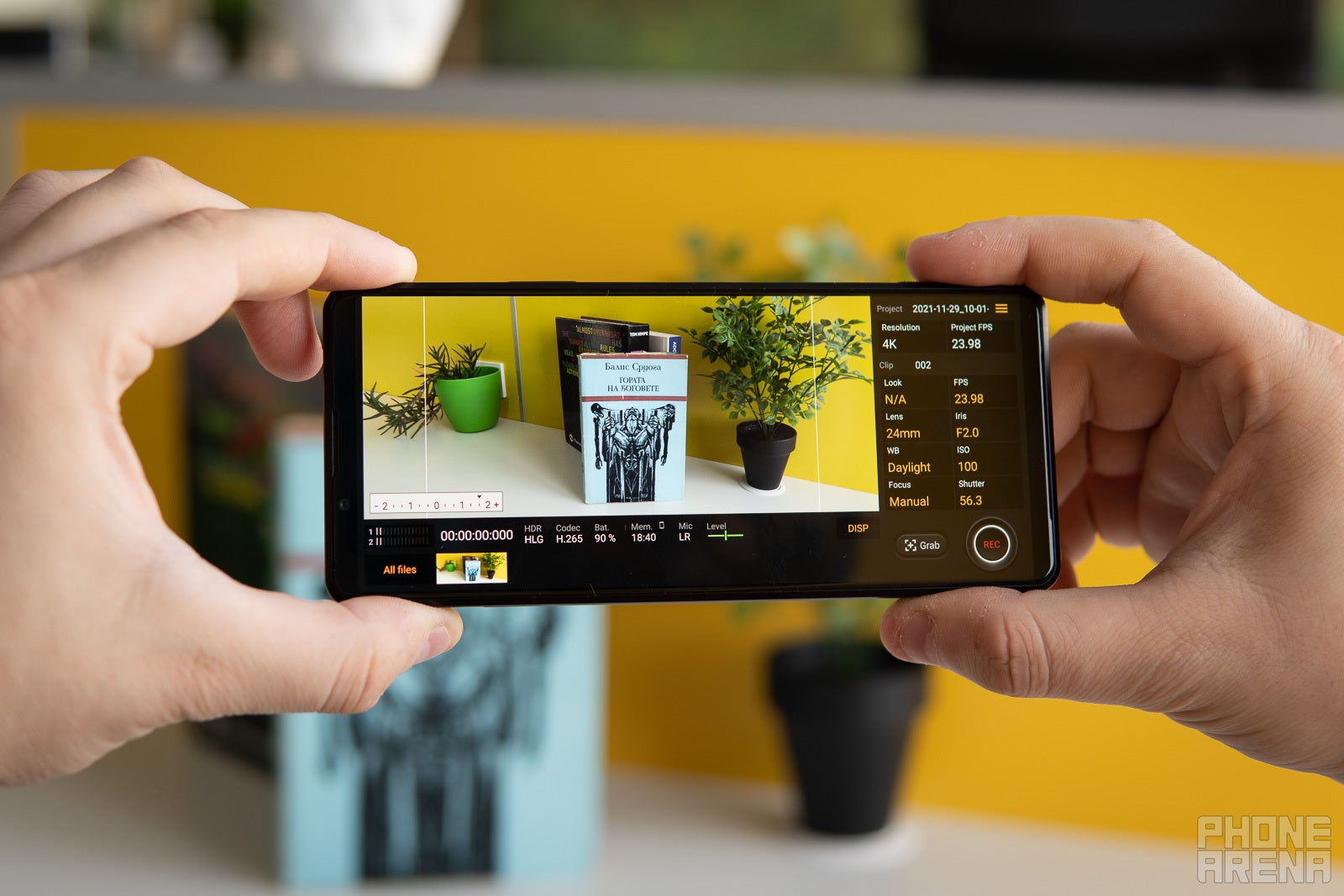 You take videos with the Video Pro app, which comes with a slightly simpler interface, and yet, there's a learning curve here as well. Once you cut your teeth though, you will quickly realize that is a pretty powerful tool for aspiring videographers, giving you more than enough creative control to create just the videos you want. With such pro controls, you can set the video shutter speed, white balance, exposure level, autofocus, resolution, framerate, and much more. Of course, nobody's forcing you to—you can leave everything at Auto, and the phone will reward you with excellent video regardless.
Then there's the Cinema Pro app that's powered by Sony' CineAlta technology and philosophy, allowing you to shoot truly cinematic videos. Unlike Video Pro, you can create projects in Cinema Pro, gradually add cinematically shot video clips, and finally merge your film in the yet separate Cinema Pro app, which, on a side note, I find to be sorely lacking in editing features and functionalities. You'll definitely want to use a desktop computer if you want to apply more advanced edits to your videos.
The Sony Xperia Pro-I shoots 4K videos at 23.98, 25, 29.97, 59.94, and 119.98fps. There's a rather important difference in the resolution though: Video Pro lets you shoot at 3840x2160p, whereas Cinema Pro uses the much more cinematic 3840x1644p format, or as it's more commonly known as 2.35:1, or Widescreen Cinemascope. A bunch of cinematic filters, called "Looks", complement the cinematic video experience by changing the, well, looks of your video.

4K video-recording at 120fps is particularly intriguing as it unlocks a whole new world for smartphone cameras: cinematic slow-motion videos. Capturing such a video allows you to capture Baywatch-like slow motions that are truly a sight to behold. As you might imagine, those 4K@120fps videos are played in real speed and look hyper-realistic, but you can slow them down to 30 or even 25fps for a truly cinematic look. There's a dedicated Slow motion feature hidden inside the menus though, and to be honest it's perfectly usable as well, despite that it caps at 60fps and technically only slows down the footage twofold.

And videos taken with the Xperia Pro-I generally look great. There's tons of detail and pleasant colors, a multitude of various settings to fine-tune your video-recording, but honestly, shooting in Auto would probably give you excellent fool-proof results. The Video Pro app is the one I'd recommend using, as it's weirdly both more intutive and feature-rich. The eye-autofocus and object-tracking features are both excellent - even with moving subjects, the phone has no issue nailing the focus all the time.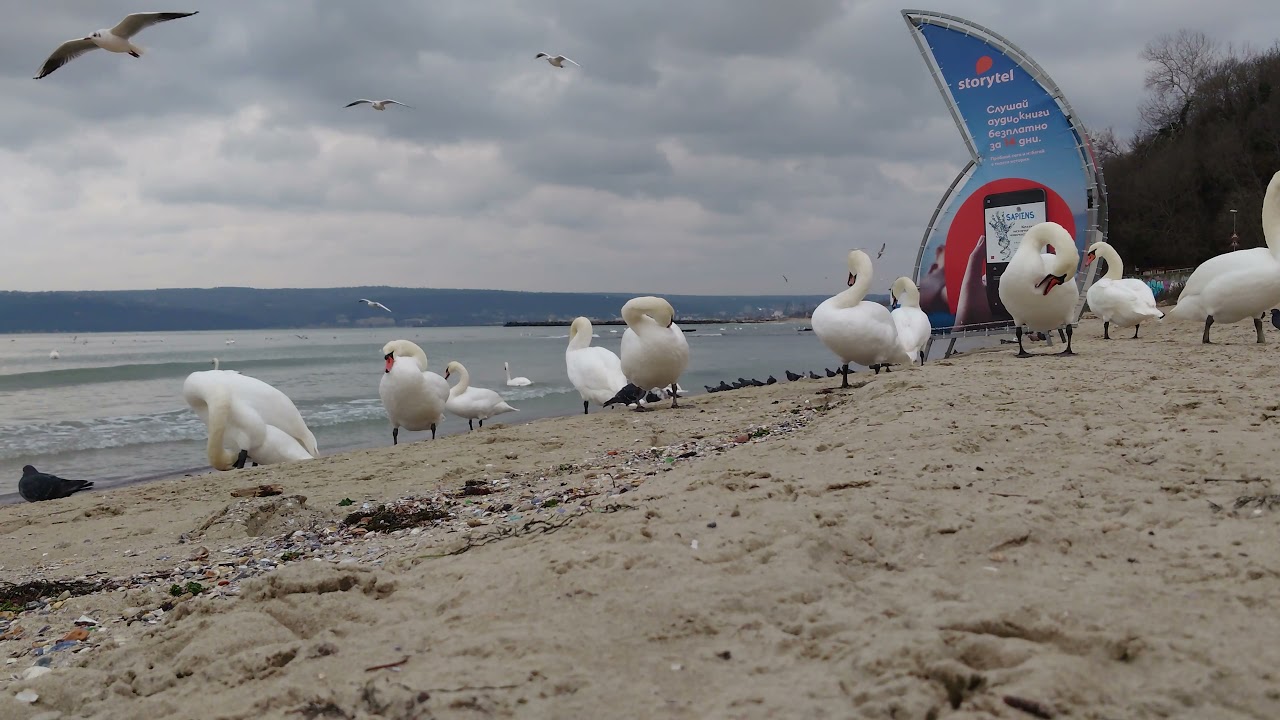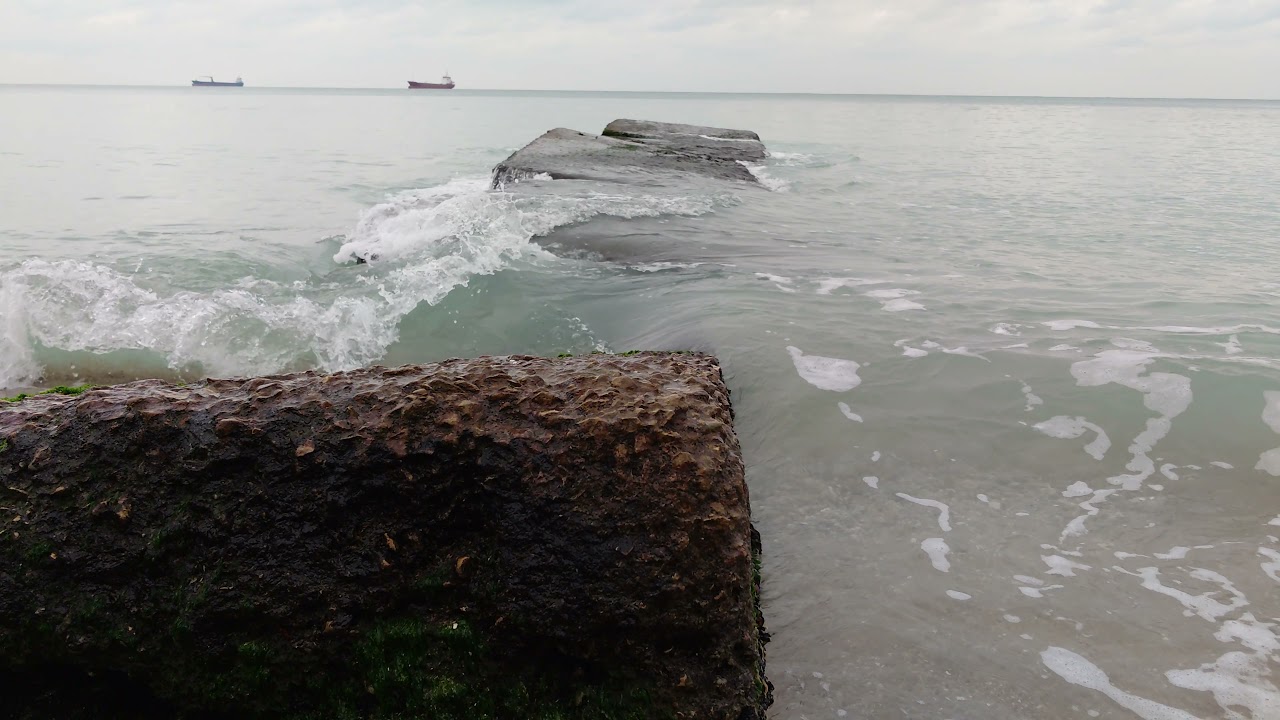 The Xperia Pro-I is also the perfect choice for vloggers. Paired with Sony's dedicated tripod and magnetic external monitor (both sold separately), the Xperia Pro-I easily becomes one of the most capable and feature-rich cameras you can use to record your vlogs. The ability to use the external monitor is .

Sony Xperia Pro-I software features
As all Sony phones, the Xperia Pro-I comes with a mostly stock Android 11 interface that has only scored a number of non-stock features or functionalities not found in Google's stock Android. Aside from the device specific menus, getting familiar with the phone's interface wouldn't take you more than a coffee break, and yet all the essential necessities as well as many quality-of-life improvements are there.

What more do you need than a clean looking UX with dark mode on deck, as well as comprehensive main Settings menu that's giving you key information at a glance. Android 11, perhaps I treated you too harshly in your heyday, but I've come to respect you on the Xperia Pro-I. Naturally, Sony will be eventually pushing Android 12 to the handset, and while I love its more distinct personality, the understated form and function of Android 11 definitely suit the Sony Xperia Pro-I more.

Sony Xperia Pro-I performance
Nothing much to say about the performance of the Xperia Pro-I. It's impeccable, with the top-tier hardware inside making everything feel like a breeze. The top-tier Snapdragon 888 5G chipset technically superseded by the Snapdragon 8 Gen 1, but honestly, you can't have it any better right now, at least on Android. Flagship-grade performance is what I expected and exactly what I got.
Yet, the phone's hardware, although capable, meets its match in the face of the ambitious video-capturing capabilities bestowed upon it by its designers. Recording a 4K video clip at 120fps for more than 10 minutes at a time would more often than not lead to overheating and the phone will ask you for a time-out in order to cool down.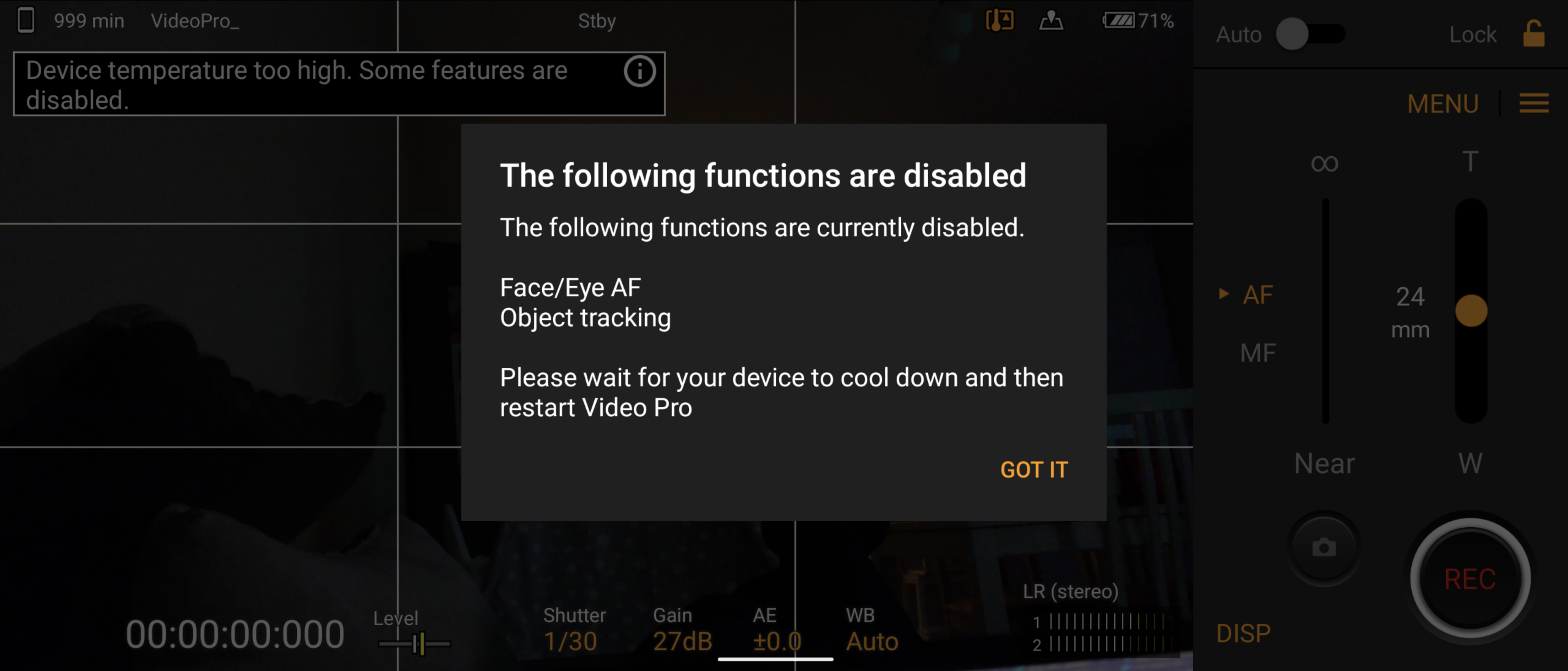 That's actually an expected behavior that the Sony Xperia warns you about the first time you fire up the Video Pro app. When the phone overheats, the eye autofocus and the object tracking are usually the ones to get disabled, and you can technically continue shooting, but you probably wouldn't want to do that.
It's important to talk about the storage as well. This $1,800 phone comes with 512GB of storage as standard, which is understandable given just how much space 4K videos take up. Thankfully, there's a microSD card support for additional storage space. You're going to need one if you're deeply invested in video-recording as it would let you quickly transfer files to another device for post-processing. Generally, this feels in line with the photography nature of the Xperia Pro-I, and is a feature professionals would expect to find on such a device.
Sony Xperia Pro-I battery
With a 4,500mAh battery on board and mostly mixed usage, the Sony Xperia Pro-I usually lasts me a day. Very light social networking, lots of web browsing, and media streaming usually make my routine daily usage. However, if you're serious about shooting videos or just generally want to play with the camera a lot, you should probably carry a powerbank as a backup option. While shooting stills wouldn't drain the battery at all, provided you don't spend 5 minutes tinkering with settings at each different scene, recording videos with either the Video Pro or Cinema Pro apps goes a bit harder on the battery.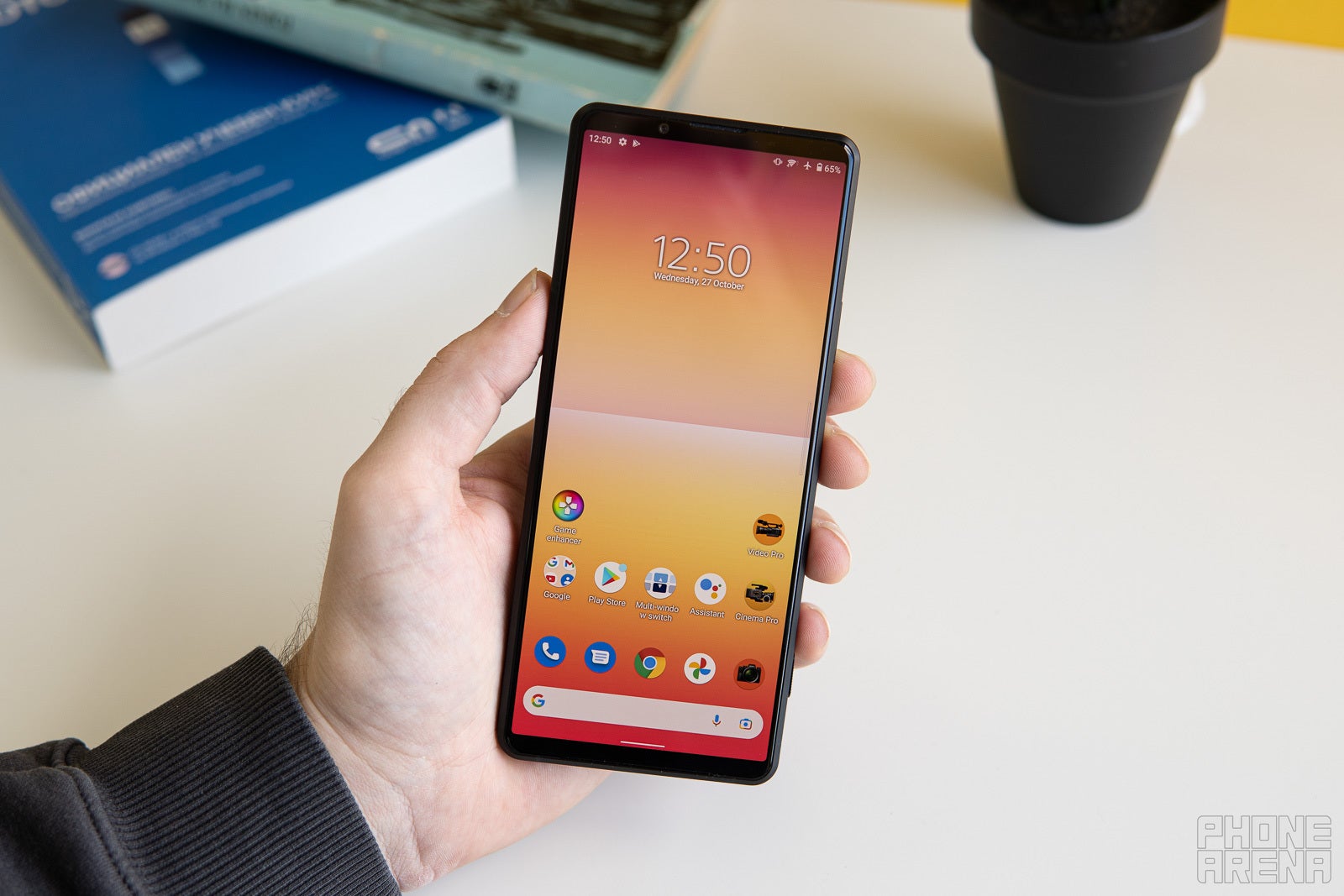 In my experience, shooting 4K video at any framerate while using the power-intensive object tracking and eye autofocus features drains 1% battery per minute of footage in the best case scenarion. Aside from that power-intensive task, the phone actually does a very good job at minimizing the standby drain, and if you enable Stamina mode, you will get even better battery endurance when the phone's not being actively used.

There's 30W fast charging on deck, fully topping up the phone in a little below two hours. Yet, you can get up to 50% of charge in the first 30 minutes of the charging process, which is more than enough to give you hours of usage. There's no wireless charging on the Xperia Pro-I, but honestly, I don't lament the lack of it.

Sony Xperia Pro-I summary
Overall, I'm more than impressed with the Xperia Pro-I. As a phone, it's definitely raising the bar for Sony, but as a camera, it unlocks a whole new level of video and photographic capabilities. Aside from being the perfect phone for aspiring photographers who want to master their hobby or for established professionals who wish to have more creative control at their fingertips, the Xperia Pro is a phone for people who simply require more.

Using the phone has been a pleasure, and it made me feel nostalgic about a few important quality-of-life features that we've lost with time. All the key aspects of a great phone experience are there, starting off with the crisp and accurate display, snazzy design, superb performance, tons of storage, good battery life, and yet, the phone completely trumps all of these with its exceptional camera prowess. In the right hands, the Xperia Pro-I could easily end up being an exceptional video and photo camera and deliver outstanding results. Yet, regular Joes might feel overwhelmed by the camera system, as they should be.

Yet, one of the really off-putting aspects of the Sony Xperia Pro-I is its exorbitant price tag. With its price of $1,799, it's rivaling many of the top foldable phones out there in terms of pricing, which is a bitter pill to swallow. The high price could scare away many potential adopters of the device, which is a shame considering all of its redeeming qualities.

Why should you buy the Xperia Pro-I instead of the Sony RX100 VII, which share lots of hardware? Because aside from getting a superb camera, you also get an excellent contemporary flagship phone that stands in a niche of its own. Aimed at true professionals and people not satisfied with the cookie-cutter nature of most popular flagships out there, the Sony Xperia Pro-I stands as a bright beacon for Sony and the industry as a whole, breaking the boundaries and exploring what's possible.
Recommended Stories