Seidio Ledger case for HTC One M8 Review
4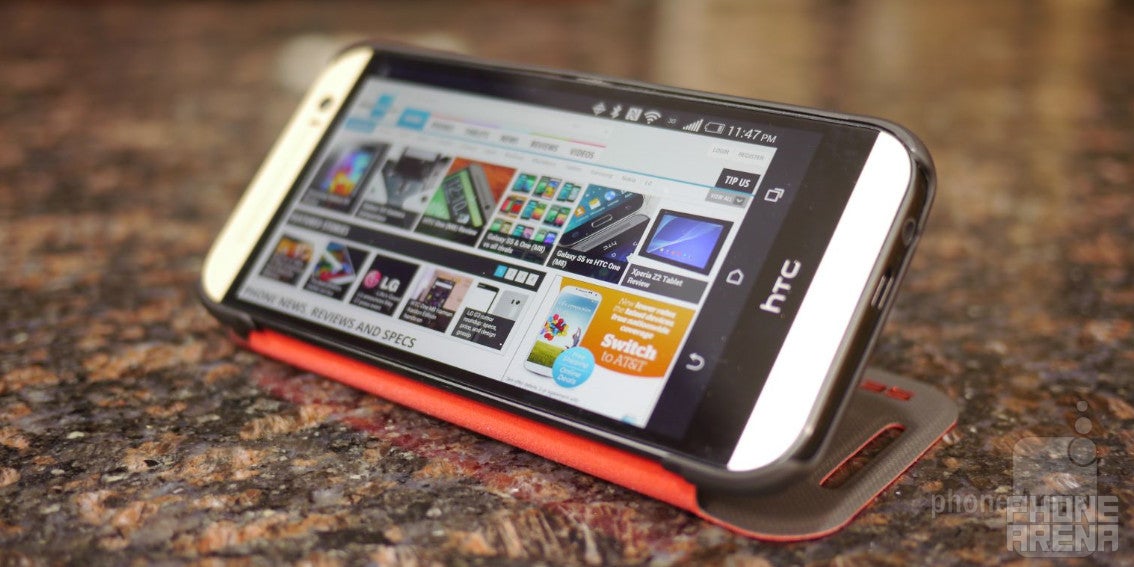 One of the more memorable phone cases in recent memory, the Dot View case for the
HTC One M8
is undoubtedly one piece of accessory that owners should think about purchasing – more so with its cool functionality and presentation. Not surprisingly, there are several other alternatives out there for buyers to choose from. In fact, the Seidio Ledger case is an option that presents buyers with an all-in-one solution that does more than protecting the prized phone.
Seidio's presence is well established when looking at the case for the very first time, since it employs some distinctive design cues we've seen previously with its line of cases – though, this one isn't as "
rugged
" in comparison. Instead, it's a reserved looking flip cover case that safely envelops the handset from all sides and angles. Similar to the Dot View case, the Seidio Ledger case has a flip front cover that protects the phone's display, which means that you don't necessarily need to pick up a screen protector. Most of the case's body, in fact, employs an Italian Polyurethane material – while the front cover feels like it's lined with a fabric material. On the inside, it's lined with soft microfiber to not only gently protect the screen, but it also doubles in lightly cleaning it as well.
Interestingly, there's a single slit on the inside cover, which allows the case to accommodate a single ID or credit card. It's nice that it offers that, but don't expect the case to totally replace your wallet any time soon. Meanwhile, there's a handy and sturdy magnetic kickstand in the rear that props up the HTC One M8 in landscape for a hands-free viewing experience – perfect for watching movies! In terms of protection, the Seidio Ledger case covers the front, back, and sides of the phone. Thanks to the magnet incorporated into the front cover, it means that there are no worries about the front cover becoming flimsy and coming off. However, our one complaint is how the volume controls are a bit tough to access – mainly because the cutout isn't as wide enough to offer an effective amount space for our fingers to feel it out.
At $39.95 online, the Seidio Ledger case for the HTC One M8 isn't too bad, especially when the Dot View case retails for $50. Without question, it provides better protection and features some other amenities not found on the Dot View case – like the ID card holder and kickstand. We wouldn't say that the design is a memorable one, but for the cost and all, it isn't too bad.
Recommended Stories