Motorola Moto G5 Review
19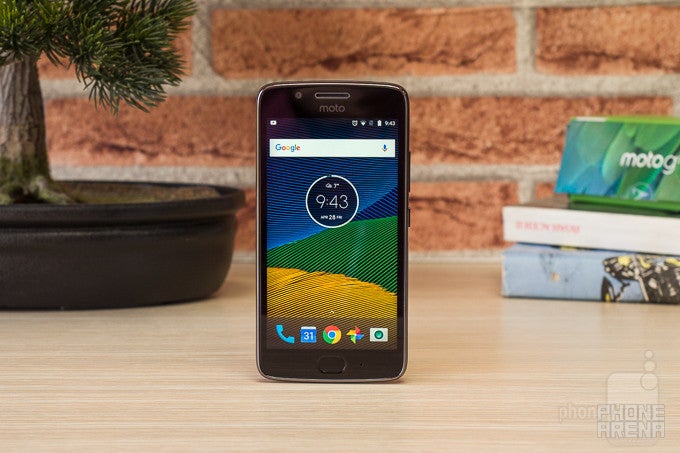 Update

: You can now read our Moto G5S Plus review!

Introduction
In the past few years, the Moto G series has set a standard in affordable phones that few can match. This year, Lenovo has two G series phones: the
Moto G5
and the
Moto G5 Plus
. The G5 Plus is the one that has gotten all the attention so far: it's got the powerful and very battery-savvy Snapdragon 625 system chip, it's got a fast Dual Pixel auto-focus camera, and it has a starting price of just $230.
And then there is the Moto G5 that we have up here for review. It's a much different phone than the G5 Plus and this is important to know: it has a smaller, 5" display, it has the severely less powerful Snapdragon 430, a completely different camera and half the on-board storage.
And it's also not available in the United States, and this one is an even more important distinction. Why? Simple: price of the Moto G5 Plus might be set at $230 in the USA, but in Europe and the rest of the world it rocks a much higher, €280 to €300 price (equivalent to no less than $305). This higher price opens the space for the Moto G5: a €230 phone that would make no sense in the United States.
Are all the compromises made to get to that lower price worth it, though? We take a deeper dive in the Moto G5 experience to see what living with a dirt cheap phone is all about. Stick with us for some interesting conclusions.
Design
A chubby phone with decent design for the price.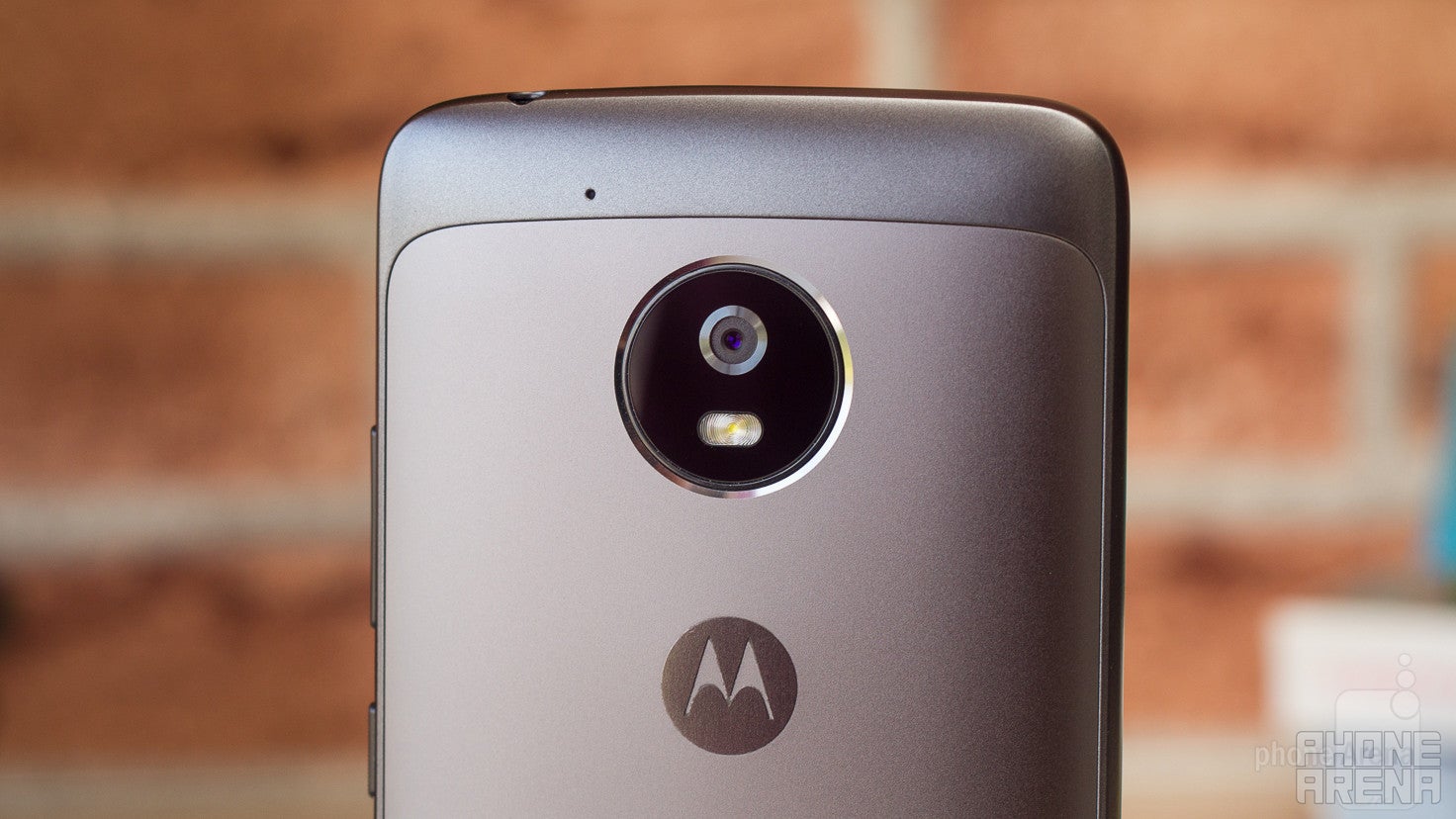 You simply cannot complain about options when it comes to phone design in 2017. Even the affordable Samsung Galaxy A series bring an impressively stylish glass and metal look, while many others bring sleek metal designs.
But the Moto G5 does not even qualify as an affordable phone: it's even cheaper. Because of that, we're inclined to accept certain compromises in its design, like the overly thick bezels, or the somewhat uninspired appearance.
While not a looker in any way, the Moto G5 is at least practical: no fingerprint smudges, no screaky parts, just a solid construction that we think will withstand the test of time very well. Nothing more than that, unfortunately.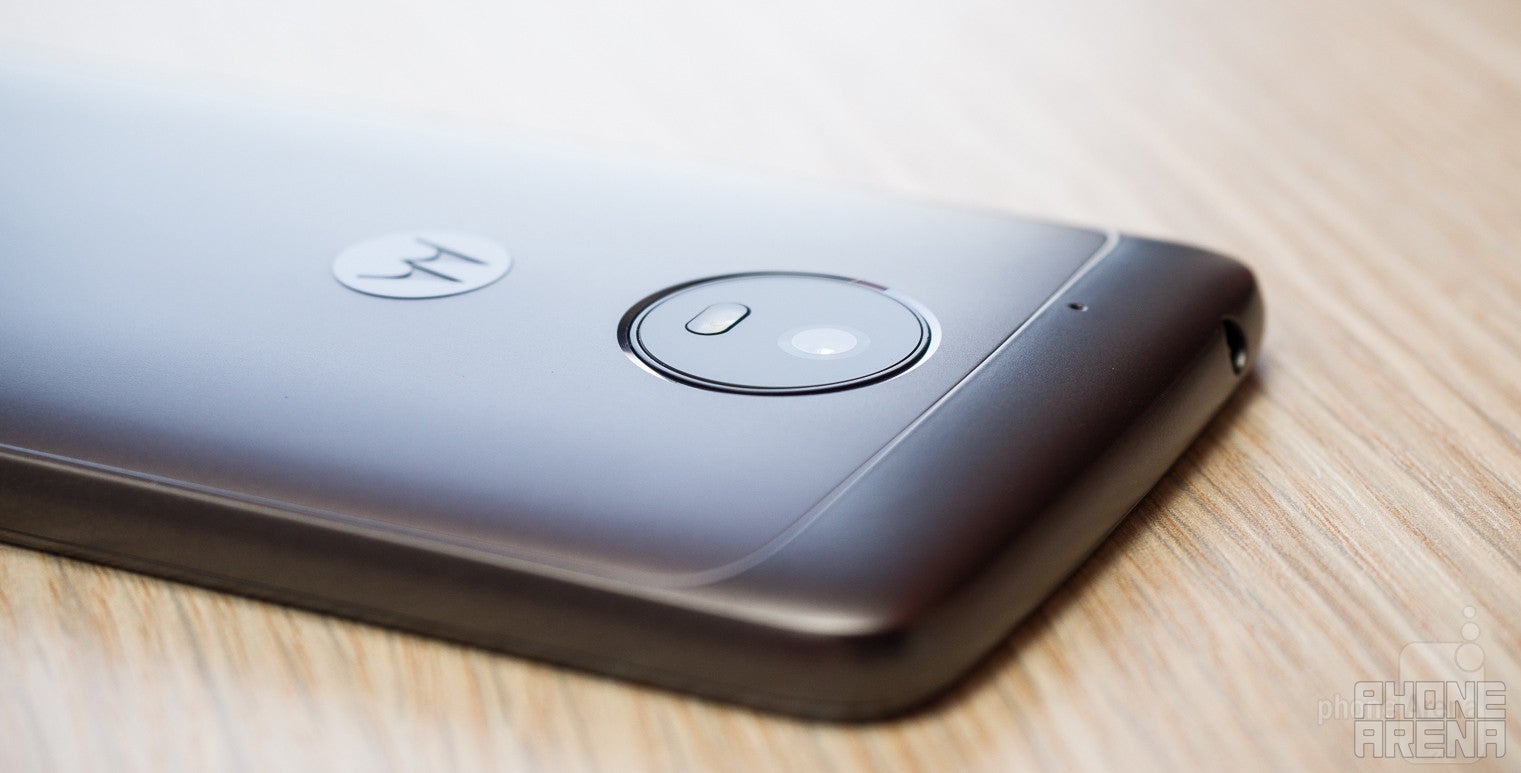 You have your fingerprint scanner at the front: it's fast and accurate enough, just like most of them these days, and we like the front position. It's not a physical button, though, so it will not click. All the physical buttons are on the right: they are plastic, but also very clicky and the lock key has texture to it, so it's easier to recognize it by tactile feel alone.
On the top there is a 3.5mm headset jack and on the bottom of the device is a microUSB port. Yep, we wish it was USB-C as well.
The phone lacks any special water protection, so we recommend you keep it safe and dry.
Display
A very likable 5" 1080p LCD display that can get very bright and has nice color balance, but those oversized bezels belong to the past.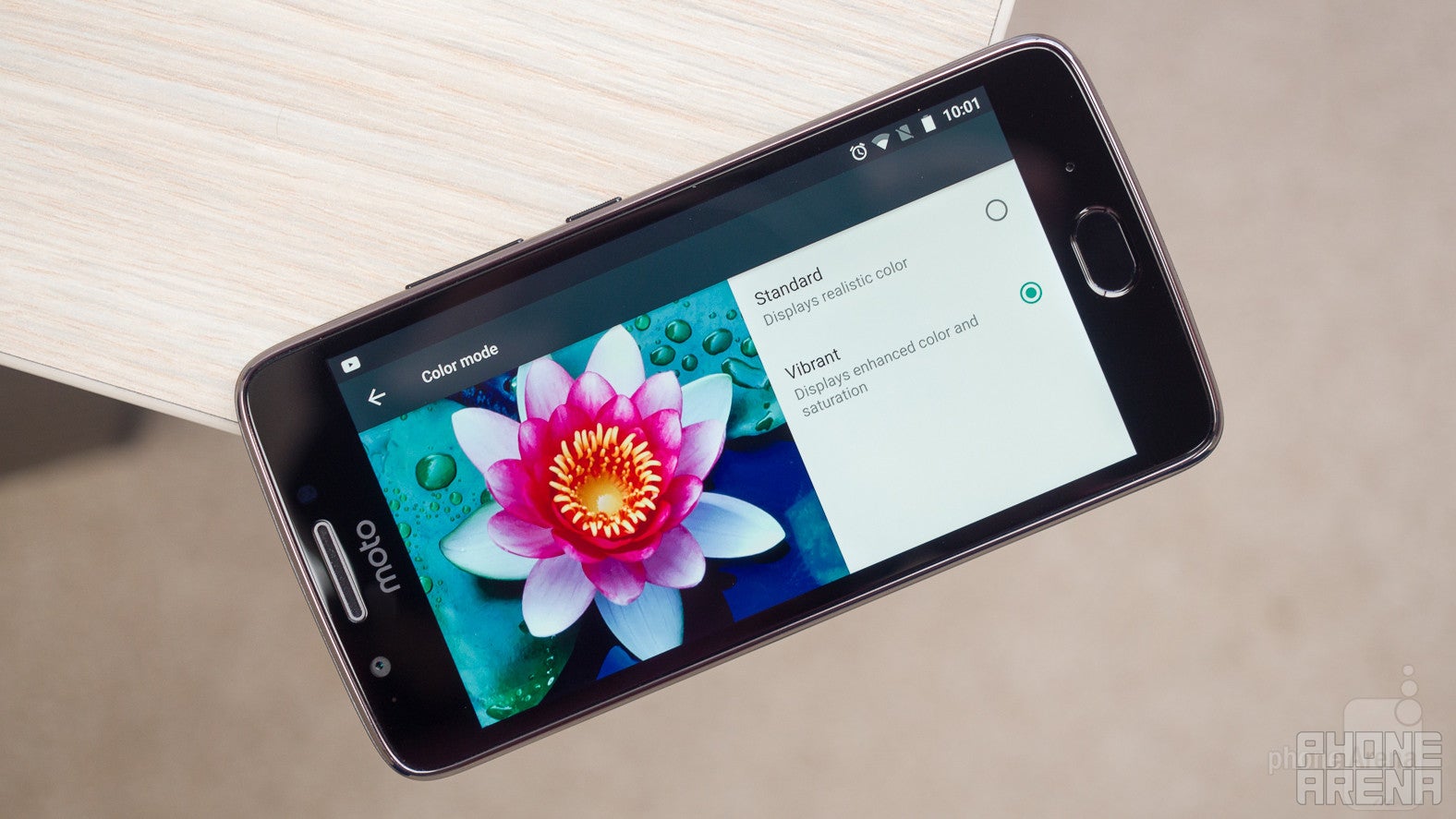 The Moto G5 features a 5-inch LCD screen with a 1080 x 1920 pixel, Full HD resolution.
Save for the oversized bezels that give the phone a dated look, the screen is actually quite nice. The resolution is sufficient to have everything looking sharp and crispy.
The colors are also surprisingly nicely balanced. You have a standard color mode that displays 'realistic color' as Moto itself puts it, and you have a Vibrant mode that shows 'enhanced color and saturation'. Try both to see which one you like better, but keep in mind that the difference between the two is not as huge as on say Samsung phones.
We also ran our complex tests on the displays that show fairly good color balance for such an affordable phone. It's just a bit on the blue side, but nothing particularly bad and the screen can get very bright, which contributes to better outdoor viewing experience. Check out the full display benchmarks below.
Display measurements and quality
Recommended Stories