Motorola Moto G Pro, Moto G Stylus Review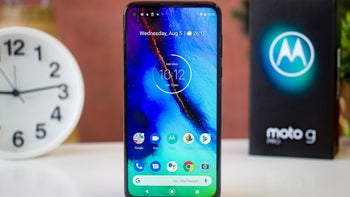 The Motorola Moto G Pro is sold as the Moto G Stylus in the US.
The
Moto G Pro
is one of the very few phones that come with a built-in stylus, but that's not the only thing this new mid-range Moto has going for it. The phone delivers hiccup-free performance, good photos and videos, and even great audio quality. The Moto G Pro is a good option for people on a budget as it covers all the fundamentals well despite its low cost of $270.
Design & Display
The
Motorola
Moto G Pro is a pretty big phone. Its 6.4-inch display is framed by thin bezels and a quite unnoticeable chin, which makes the smartphone's front look modern and stylish. On its back, we find a triple-camera setup with all the cameras positioned one below the other.
Unfortunately, the plastic back of the Moto G Pro is a compromise over the feel of a more premium glass-back device, but that's understandable for its price. The only available color, Mystic Indigo, is a dark blue color with some lighter-blue light reflections and looks pretty basic in our opinion. The fingerprint sensor is on the back, hidden behind the Motorola logo.
The display is of the LCD kind and it's not a particularly good looking one. The big issue is with colors that have a cold, blueish tonality, viewing angles are not great, and while you have a few color profiles to choose from the screen feels like one of the weakest parts of the phone. One bright spot is brightness which is excellent, so you can see the screen well even under bright sunlight. As you would expect in a budget phone, the Moto G Pro lacks a 120Hz or 90Hz fast refresh rate, but we wouldn't count this against it. If you want a better screen on a budget phone, the similarly priced Samsung Galaxy A51 comes with an OLED screens with richer colors, and for just a bit more you can also get the Pixel 4a which also has a gorgeous OLED display.
Display measurements and quality
Camera & Audio
The triple-camera setup on the back of the Moto G Pro produces satisfying results in good lightning conditions. The 48 MP main camera delivers a good level of detail, a realistic dynamic range and is pretty color-accurate. Indoors, photos appear slightly darker than in reality and sometimes the colors lack vibrancy, making the photos look a bit washed out. Sometimes this could be seen on portrait shots as well. This may be flattering for some people, as skin won't appear reddish, but my face does look lighter than what it is in real life.
The Moto G Pro has a dedicated Night Vision mode for low-light conditions. It captures a photo and then enhances it with software. It manages to deal quite well with the noise, but it compromises on details and some of the shots turn out blurry.
Portrait mode on the Moto G Pro is good. It does a pretty good job isolating the subject from its background and blurring the background naturally. There's just one small hiccup: some flying strings of hair happen to sometimes be blurred as well as you can see on the sample. A tiny issue that you can also see on this sample is my left arm's tattoo: the phone somehow thought it was also a part of the background. That's quite unnoticeable though.
The 16 MP selfie camera did a very good job with color accuracy, giving warm and vibrant, but not over-saturated, colors on selfies.
It's important to note that the Moto G Pro has an ultra-wide camera, but it's used only for video and you can't take ultra-wide shots with it, which is kinda disappointing.
Video
Motorola has added an interesting touch here. The Moto G Pro's 117° wide-angle action cam shoots wide-angle 1080p videos. It's a good addition, allowing you to shoot more of a scene than a regular video, but it's quite unfortunate that this wide-angle camera is used only for videos and you cannot make stills with it. When you shoot with the action cam, you hold the phone in portrait orientation, which takes some getting used to.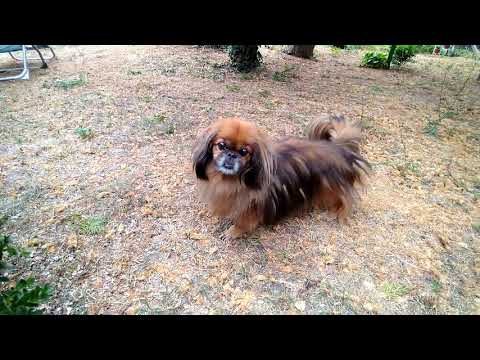 As for the standard video, the Moto G Pro is capable of shooting 4K at 30fps and manages to do a good job, although it struggled here and there with the clouds and the sky. The laser autofocus here impresses as it's very quick, as you can see on our video samples below.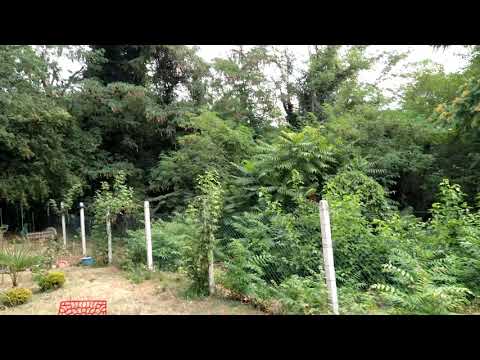 The Moto also manages to record good sound quality with the videos.
Audio
Here, Motorola pleasantly surprises us as the loudspeaker on the Moto G Pro is quite powerful. For YouTube, music and podcasts, the smartphone uses the earpiece together with the bottom speaker and offers a good stereo sound. You can quite comfortably watch videos and listen to podcasts even in noisy environments as the sound is pretty loud. It may not be perfect for listening to music at high volume as there is some distortion, but at least there's a 3.5mm headphone jack for connecting a pair of wired earphones.
Software & Performance
Motorola phones come with Android 10 and some additional Moto features that are quite pleasant to use. For example, Moto Gameplay allows you some quick actions, such as taking a screenshot or responding to a message, while you're gaming. Moto Audio gives you different options to configure the sound to be the best sound the smartphone can produce for different activities, such as listening to music, watching a movie or playing a game. You can also let the Moto G Pro determine what you are doing and make automatic adjustments to the audio output.
The Moto G Pro comes with 128GB of internal storage and, unfortunately, only 4GB of RAM. Although the smartphone's chipset, the Snapdragon 665, does a pretty good job with delivering a stutter-free performance, the comparatively small amount of RAM could be felt while multitasking, as a lot of apps would close and will have to be restarted when you go back to them. However, the phone manages to load apps and games quickly enough and overall maintains a stable and reliable performance level.
Stylus
The Moto G Pro has a built-in stylus, housed in the smartphone's right hand side. It's a great addition and although it has noticeable latency, it's definitely not terrible and it's usable to quickly take a note or two or to doodle. Generally it's fun to use, even though it's nowhere near as advanced as a Galaxy Note's S Pen.
Biometrics and security
The Moto G Pro has a Face unlock feature and a fingerprint sensor for security. The face unlock is done via a 2D image so it is not very secure as it can be tricked. However, it's convenient because of its speed and accuracy in a variety of angles and lightning conditions. The fingerprint sensor, located on the Moto's back, is also quick. Unfortunately it's not perfectly accurate and sometimes misses to correctly read the fingerprint and you have to reposition your finger once again. Luckily, this doesn't happen too often and takes only a second to fix, so it's not a major setback.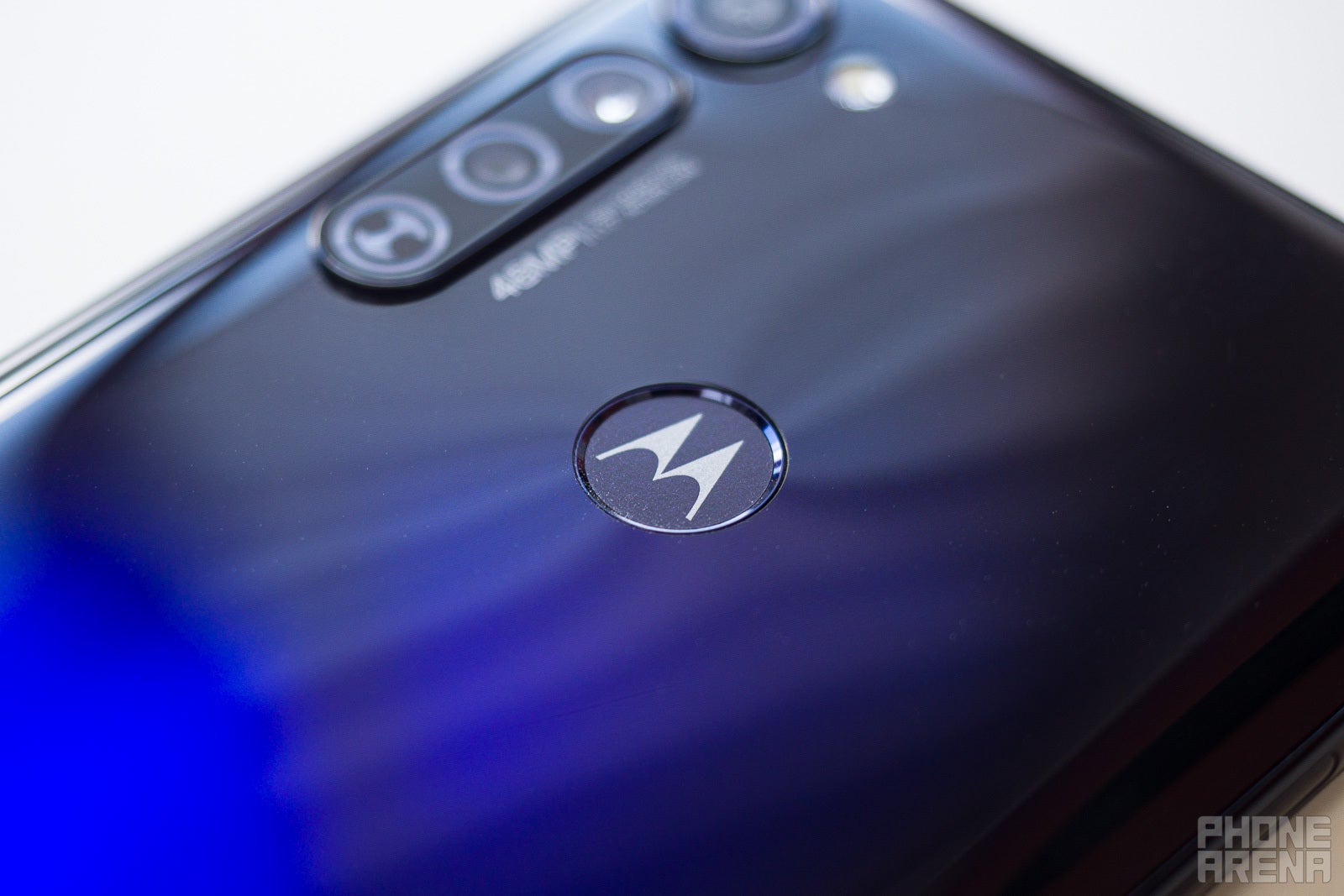 Battery life
The Motorola Moto G Pro is equipped with a 4,000mAh battery cell which, if you're a light user, can comfortably last you a day and a half, and could even keep the lights on for two days, as Motorola advertises. However, our YouTube battery test shows that this Moto does not have enough juice to last a full day for heavy users and people who constantly watch YouTube videos.
On our browsing test, however, the Moto did noticeably better, reaching 13 hours and 10 minutes of non-stop browsing, so if you use your phone primarily for browsing, you will most likely get more than a full day of battery life before needing to plug in.
For charging, the Moto supports 15W fast charge. The charger in the box is fast, despite not being a crazy 60W master of charging.
Best Moto G Pro alternatives
The mid-range and budget-friendly smartphone market is blooming in 2020, filled with good smartphones for reasonable prices, offering great features. The recently released
Google Pixel 4a
is a great Moto G Pro alternative: it features awesome camera and stable performance.
Although a little bit more expensive, the
OnePlus Nord
is also a great mid-ranger with powerful performance and a lot of flagship-grade features such as a 90 Hz AMOLED screen and 5G support. Unfortunately, it's not available in the US for now.
If you would prefer an iPhone, Apple has the budget-friendly
iPhone SE 2020
, which comes with a great camera and several years of iOS updates.
Unfortunately, none of those smartphones have styluses. If you really want a stylus, you can go for the
LG Stylo 6
, although its processor and storage are slightly inferior to those of the Moto G Pro.
Recommended Stories