Moto Z Force Droid vs Apple iPhone 6s Plus
34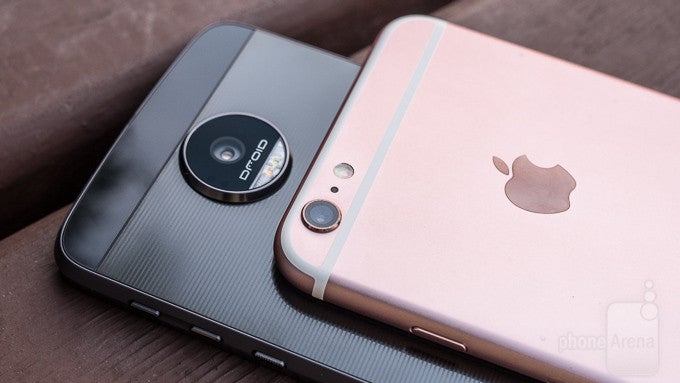 Introduction
Smartphone manufacturers are always looking to be among the first to bring users the next big thing. Sometimes those moves pay off, and things like the rise of phablet-sized devices, the return of fingerprint scanners, and support for fast charging have quickly entered the mainstream. Other times we get a swing-and-a-miss, and tech like autostereoscopic 3D displays fails to catch on in any appreciable fashion. Right now phone makers are once again trying something new, as smartphones built to take advantage of modular hardware add-ons appear on the market. And just a few days back, we took a look at the latest such system to debut, with Lenovo's
Moto Z Droid
,
Moto Z Force Droid
, and the Moto Mods getting ready to arrive.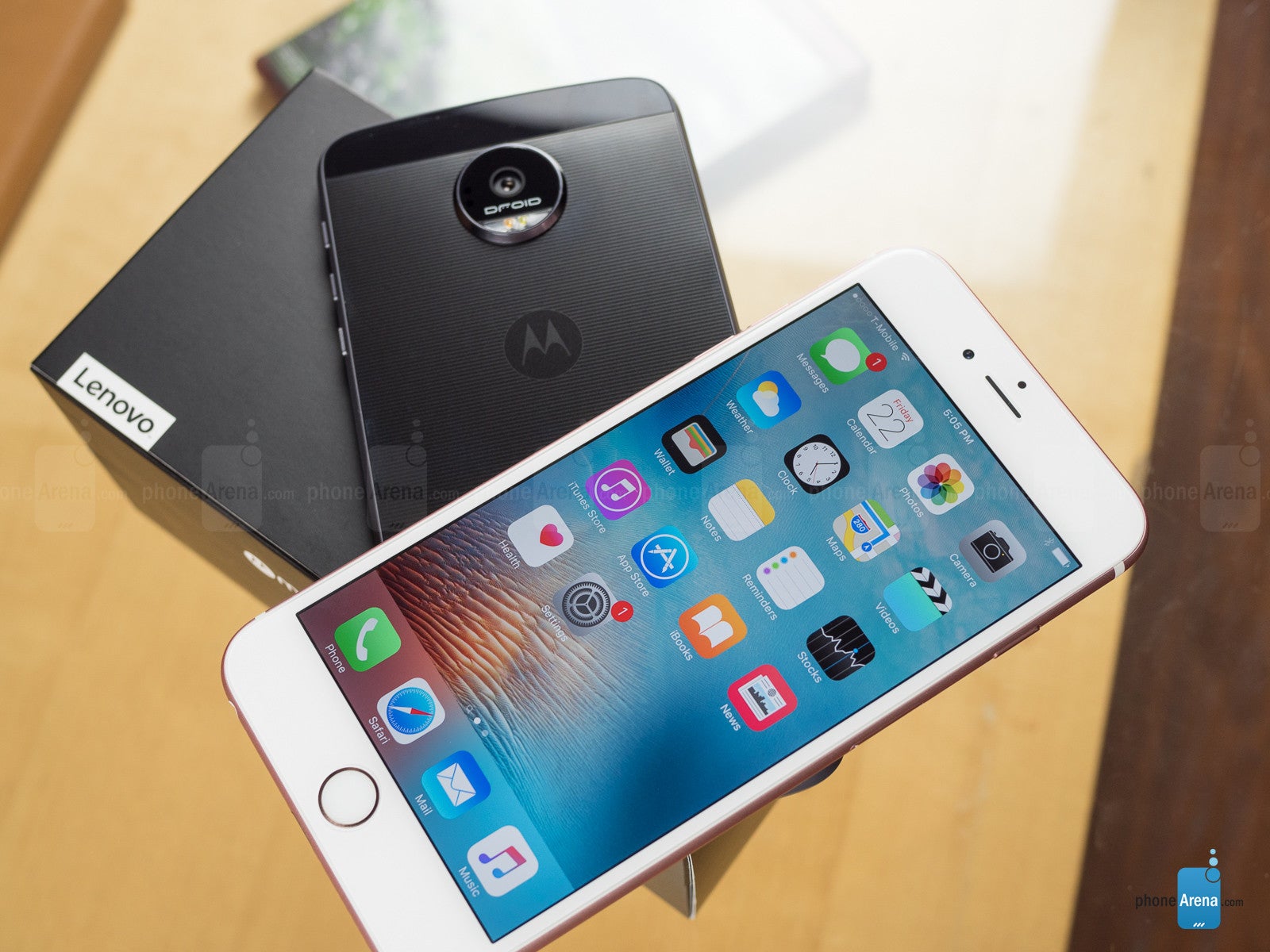 We were soundly impressed by Lenovo's effort here, especially because the new Moto Z Droid phones aren't just interesting because of their well-executed modular hardware; they're also pretty attractive flagship handsets on their own. The Moto Z Droid itself impresses with an insanely thin build, while the Moto Z Force Droid comes in a bit thicker (if you can call measuring just under 7mm "thick") and delivers upgrades to the phone's battery, camera, and screen.
We've already looked at how the Moto Z Droid stacks up against the Moto Z Force Droid, but how does big brother there compare to other "upgraded" flagships? We've been taking a look at both the Moto Z Force Droid and the
iPhone 6s Plus
in the hopes of forming some conclusions.
Design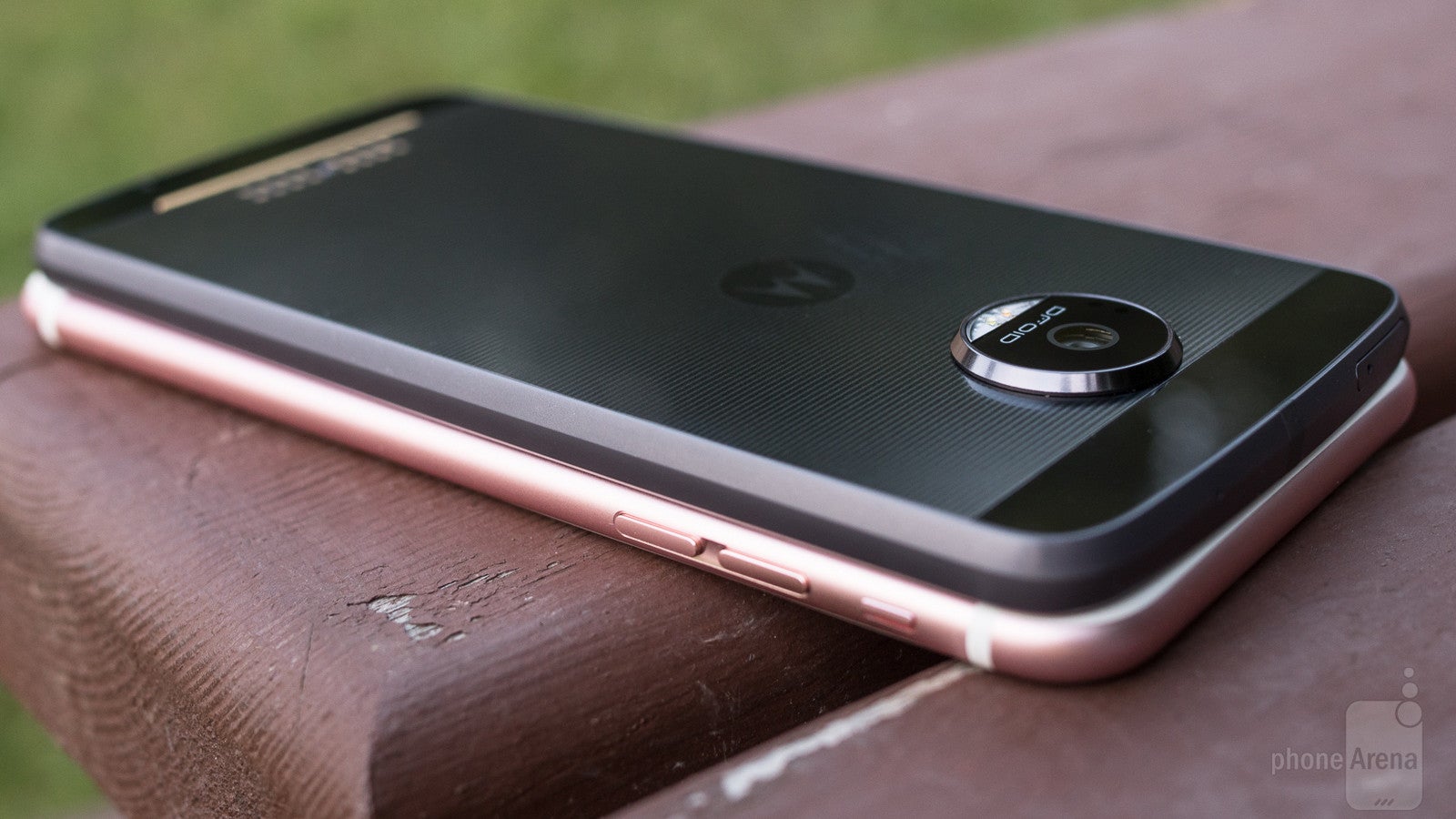 In a market where it's so easy to open criticism of a new smartphone with "that looks like it's ripping off the iPhone," it's almost refreshing to see the extent to which the Moto Z Force Droid manages to stand on its own from a design perspective. Some choices, like its flat back panel bordered by a sharp drop-off around the edge, are clearly a consequence of Lenovo's move to implement Moto Mods. Others, like the way the edge strip includes a raised peak to help with grip quality, seem to take inspiration from elsewhere. But wherever all those pieces came from, they add up to giving the Moto Z Force Droid a distinguished, unmistakeable look that you're not likely to have come across before.
The iPhone 6s Plus, meanwhile, is the object of emulation more often than not, but nobody quite does it like the original. Apple's build quality is second to none, and even with a big 5.5-inch screen, the handset's still remarkably solid-feeling. Of course, that robust feeling comes at a price, and the iPhone 6s Plus is both taller, wider, and thicker than the Moto Z Force Droid, and also significantly heavier – to the tune of almost 20 percent.
Display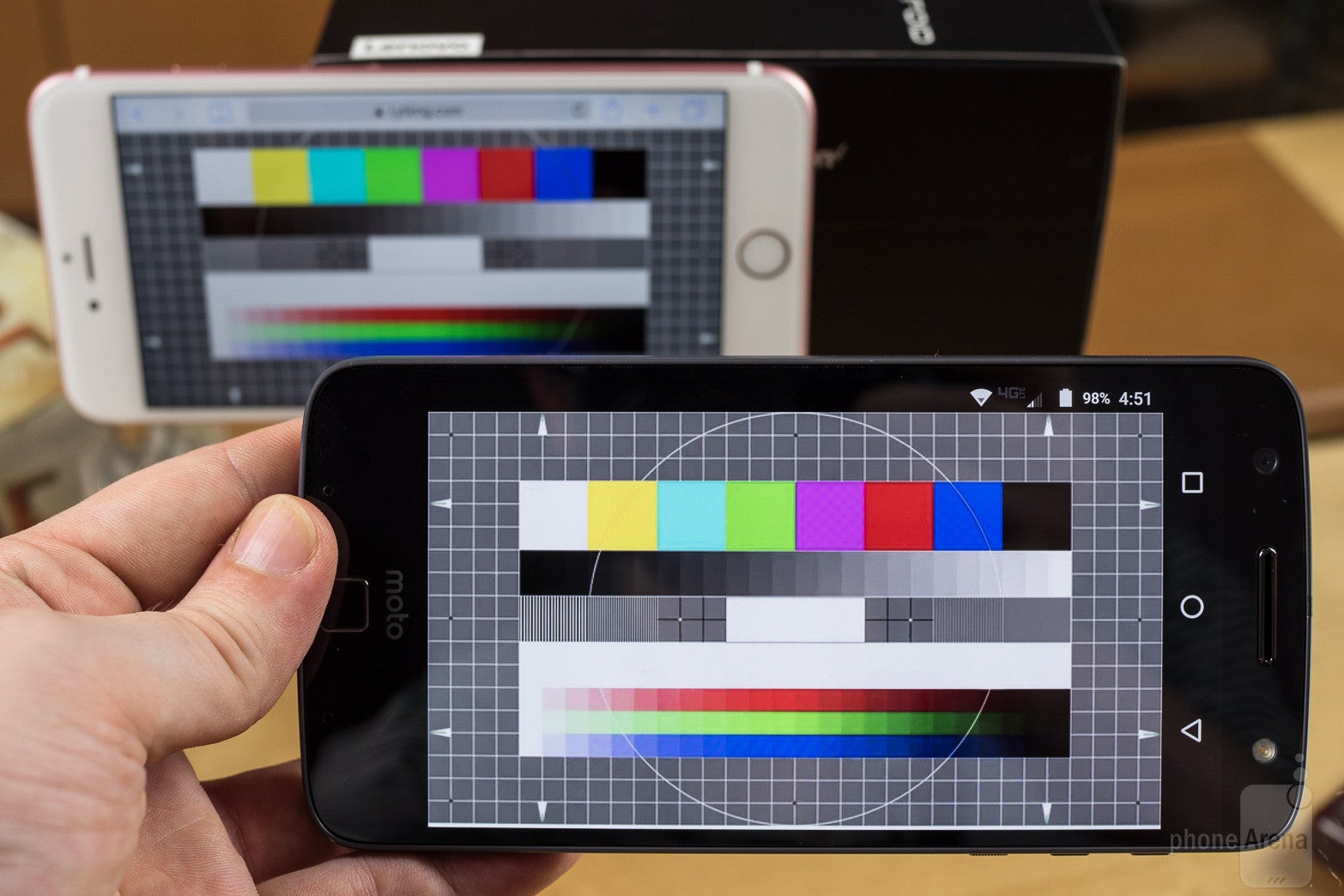 Both the iPhone and Moto handset are equipped with phablet-class 5.5-inch screens: Apple's using a 1080 x 1920 LCD panel, and Lenovo has a higher-res 1440 x 2560 AMOLED component. Those extra pixels don't result in a night-and-day difference in picture clarity between the two, but they do give the Moto Z Force Droid a slight edge in things like rendering really natural-looking text.
In terms of image reproduction, Apple's screen boasts slightly better color and grayscale accuracy, and can produce both brighter whites and darker blacks – that latter point is especially embarrassing for an OLED-based phone like the Moto Z Force Droid.
The 3D Touch force-sensitive input on the iPhone 6s Plus is a nice bonus feature, though it falls short of being a must-have. And the Moto phone picks up a special enhancement of its own, boasting the same ShatterShield impact-resistant construction as last year's Droid Turbo 2. While we certainly don't plan to go dropping our phones everyday, that's definitely a nice feature to have there when we need it.
Display measurements and quality