LG Viewty Smart GC900 Preview
4

Introduction and Design: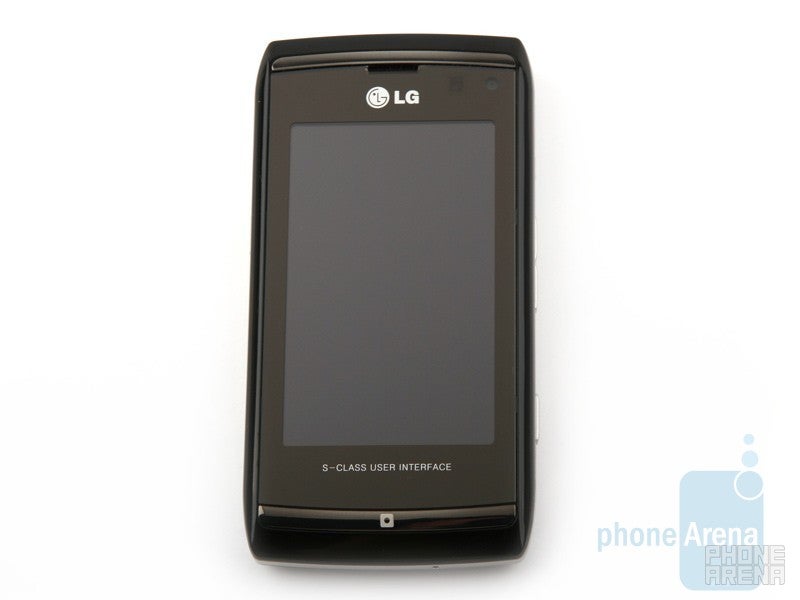 The
LG Viewty KU990
was the first touch screen phone equipped with powerful and capable camera and managed to gain extreme popularity. Other similar devices followed suit (the
Samsung Pixon
and
LG Renoir
being the latest) and now an heir apparent has come out, despite the Renoir was once thought to be the one. The
LG Viewty Smart GC900
is equipped with an 8-megapixel camera and offers functions we have never seen on a cell phone before plus the new S-CLASS 3D interface and Wi-Fi support.
Aside from all this, it comes in stylish and elegant body, in spite of being just 2.8 mm. thinner than the original. Despite its length, it feels comfy to hold and will definitely fit into pockets of any size.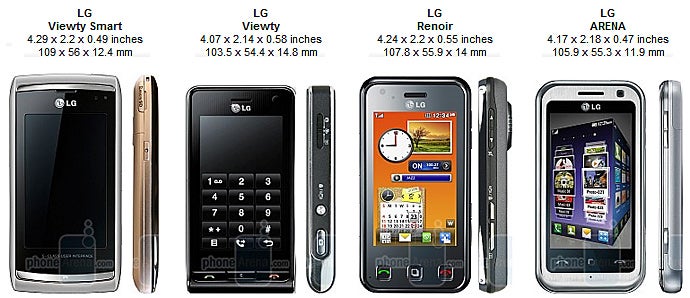 You can compare the LG Viewty Smart GC900 with many other phones using our
Size Visualization Tool
.
Like the
LG ARENA KM900
, the LG Viewty Smart GC900 sports a
3-inch screen
with WVGA resolution and 16 mln. colors. Unlike the first handset to feature the new S-CLASS 3D interface, there are no send and end buttons below the screen and their functions are available through the touch screen. The only hardware button on its front side lets you navigate your way out of menus or reject incoming calls. Both camera shutter and sound rocker are on its right hand side as well as a wall charger port covered with a small flap. Here is another difference from the LG ARENA with its easy sliding cover flap.
The
microSDHC
slot on the left hand side of the phone is protected the same way. The button that calls up the
S-CLASS 3D interface
on screen is right above and the power on/off one is just below. The lack of 3.5 mm jack managed to spring a mine on us though.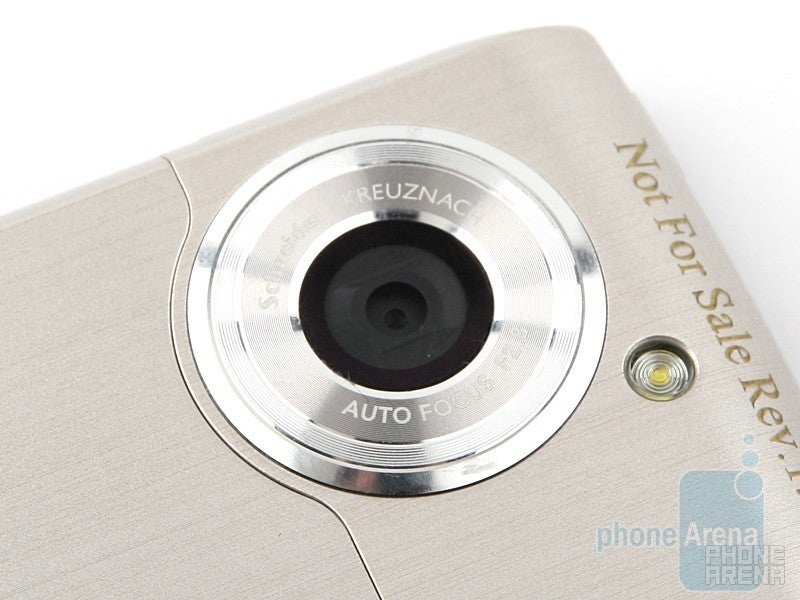 LG Viewty Smart GC900 uses a camera lens by Schneider-Kreuznach
The overall design of the LG Viewty Smart GC900 provoked a full scale civil unrest in our office. Half of the team is of the opinion that it looks worse alongside of the LG ARENA KM900 due to the lack of metal parts despite the fact that its back side looks like brushed. The other half really likes it and keeps claiming plastic is the new metal these days. Discussion heated up and was not until the intensified conflict took its collateral damage toll (our editor) before warmongers settled down, shook hands and agreed the phone looked nice, but it wouldn´t manage to hold the undivided attention of our office fashionist for the lack of luxurious feel to it when in your hands.
LG Viewty Smart GC900 360 Degrees View: Recommended Stories