LG Optimus 4X HD vs Samsung Galaxy S III
67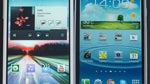 Okay, folks, are you ready for the ultimate Korean Kombat? We know we sure are! In the left corner, we have the pebble blue
Samsung Galaxy S III
, flaunting a 4.8-inch Super AMOLED HD display and a quad-core Exynos processor, and in the right corner, dressed up in an all-white outfit, we have the
LG Optimus 4X HD
, touting a 4.7-inch True HD display and a quad-core
Tegra 3
processor. Wanna find out which one of these Android 4.0 high-ends is superior? Then let's put them through their paces and find out!
With smartphones like these, picking a clear winner in the design category is a pretty tough call. It is certain, however, that both the LG Optimus 4X HD and the Samsung Galaxy S III
look outstanding
, just like a handset of this caliber should. We also appreciate that the two devices come with
removable batteries
and slots for microSD cards.
At the end of the day, stating which design team has done a better job depends on what your priorities are. The
Galaxy S III feels a lot more user-friendly
with its curved edges, slimmer profile, and smooth finish, not to mention that its
hardware buttons are well-positioned
considering the unit's dimensions.
On the other hand, the
Optimus 4X HD is more compact
, and the texture on its plastic back cover does not feel bad at all. Another advantage that LG's smartphone has is that it
comes with a regular SIM card slot
, so switching from an older device will be pretty straightforward, instead of having to get a Micro SIM replacement, as the case is with the Galaxy S III.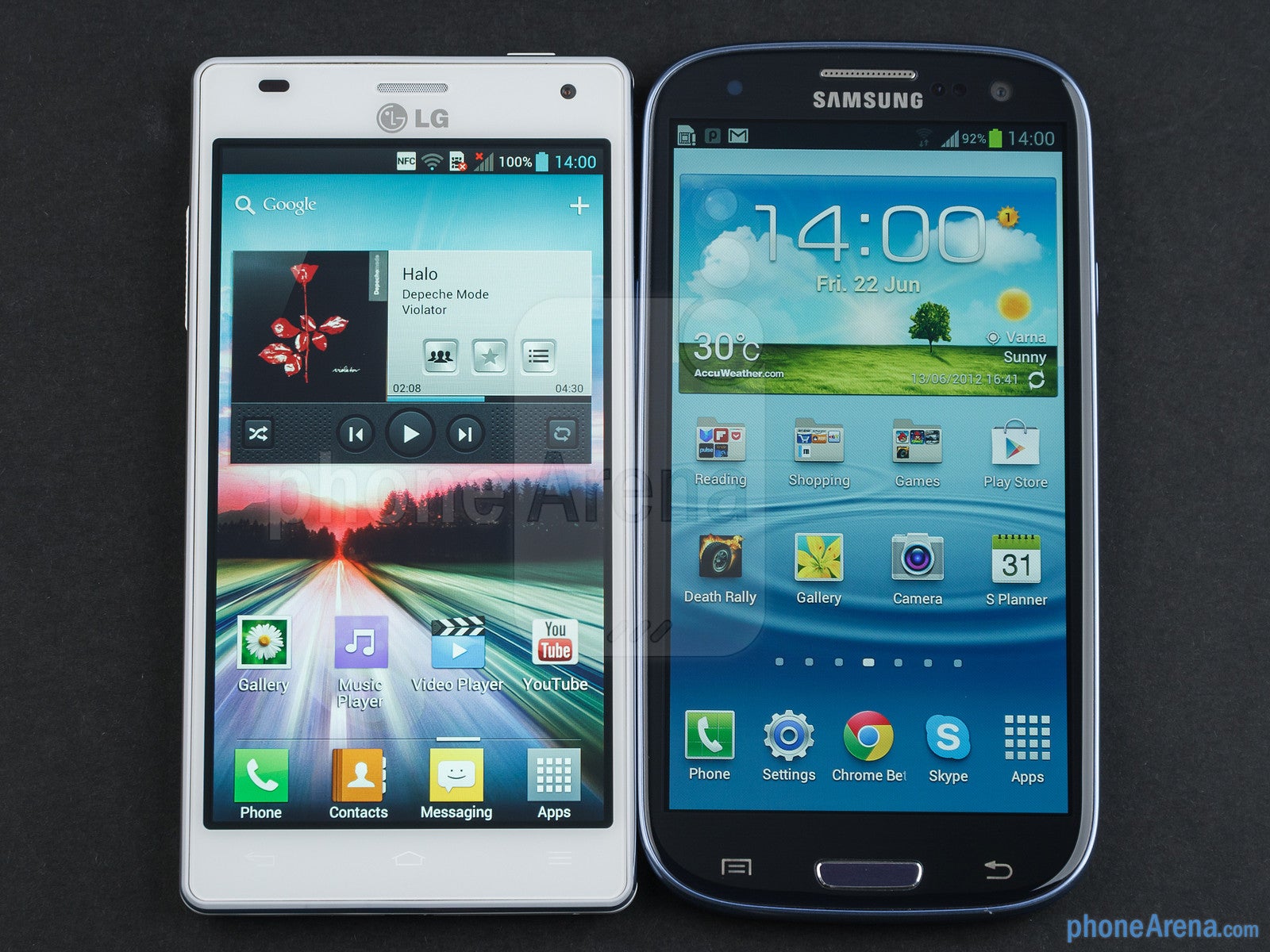 The Samsung Galaxy S III sports a slightly bigger display
It doesn't take an expert to conclude that the
LG Optimus 4X HD has an awesome 4.7-inch "True HD" display
. In fact, we find it slightly better than the 4.8-inch Super AMOLED HD screen on the Samsung Galaxy S III. Yeah, it might be a tad smaller, but in real life, a tenth of an inch is a difference we can neglect. The LG "True HD" displays are made using IPS-LCD technology and a standard RGB pixel arrangement, so the color representation is really accurate, and the amount of detail the screen can deliver is impressive. On top of that,
the 4X HD's screen is much more usable under the sun's
scorching rays of light. Don't get us wrong for the Galaxy S III's display is pretty good as well, offering comparable amount of detail and colors that can be as natural or as overblown as you want, depending on the smartphone's display settings. Nevertheless, it is the Optimus 4X HD's screen we'd ultimately pick as our favorite between the two.
LG Optimus 4X HD 360-Degrees View:
Samsung Galaxy S III 360-Degrees View: