JAM Touch Review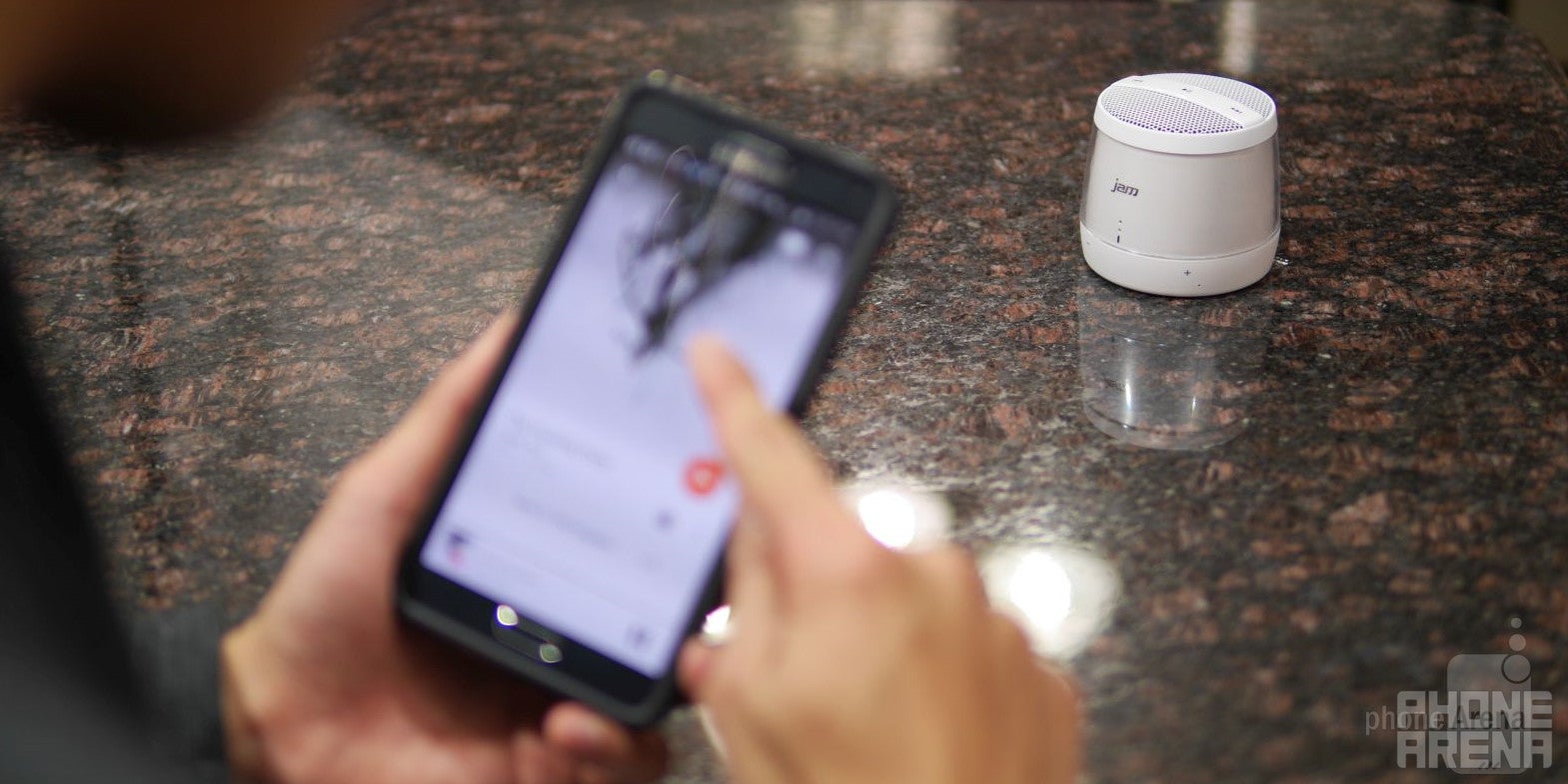 A couple of years ago, we were first introduced to HDMX's line of Bluetooth enabled audio products in the
JAM Bluetooth Wireless speaker
– a simple, portable speaker that came in this intriguing packaging. In fact, it literally looked like a jar of jam! Well, the company has updated its popular speaker again, seeing that the JAM Touch, as its name so happens to imply, now features touch sensitive media controls while still flaunting the same adorable looking design.
From the onset, it's a little tough to see any major differences in the design of the JAM Touch and the company's previous speakers. However, there are some subtle changes, but for the most part, they're more functional than aesthetics. Sporting the same compact shape again, its weight provides the speaker with some substance – enabling this plastic-made speaker to feel somewhat sturdy in construction. And just as before, it's available in different colors to give prospective buyers some choice.
Along the top of the JAM Touch, we're presented with touch sensitive media controls for pause/play, track forward, and track reverse. They've changed up the way it handles adjusting volume, seeing that it ingeniously requires a tilting movement along its base to manipulate. Meanwhile, incorporated into the bottom base is the unit's microUSB port to charge its internal battery and auxiliary port. And finally, on its underside is a giant sized power button. Of course, the speaker grill covers most of the top of the speaker
Pairing it with a Samsung Galaxy Note 4, we're able to maintain a Bluetooth connection up to 25 feet in our experience – before we notice any degrading connections. For something so compact and confined, we're really pleased with the JAM Touch's audio quality. Whereas before, the original speaker clearly favored low audio ranges more than anything else, the JAM Touch now features a more neutral output. Therefore, the bass isn't as thumping as before, allowing mids and highs to echo with equal strength. Overall, though, we wouldn't go far to say that its quality is superb or the cleanest, but it still nonetheless comes off as pleasant.
Attached with a
price point of $39.99
, it's not bad of an option to think about, especially if you want something with decent firepower to cover small rooms or areas. Even at the loudest volume setting, it never reaches a straining or crackling level.
Portable Bluetooth speakers
Recommended Stories