HMDX Jam Plus Wireless Bluetooth Speaker hands-on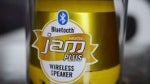 Back for more action, the
HMDX Jam Plus Wireless Bluetooth Speaker
brings forth the same lovable jam-like packaging as its predecessor, the
original HMDX Jam
from last year, which makes for great marketing, but it does bring along a new feature. Essentially, we gain the functionality of having
stereo support
, seeing that two of the speakers can be connected wirelessly to one another to offer stronger audio output.
We're not strangers to seeing designs reused for newer devices, but considering that the HMDX Jam Plus Wireless Bluetooth Speaker has such a distinctive design of its own, especially in how it's packaged, we're not too saddened by the
rehashed nature of its design
. Definitely something that stands out, the wide array of metallic colors it's available in absolutely makes it a standout looker. With its sturdy plastic construction, it helps to keep it significantly light in weight – without compromising its build quality.
Along the top edge, its matching colored grill hides away its internal speaker. Meanwhile, around the rim of the bottom section of the speaker, we find buttons for volume up, pause/play, and volume down – while LED indicators for its battery life and Bluetooth connection surround them. In the complete opposite side of those buttons, we have a microUSB port to charge its internal battery, and a line-in port to hard wire other devices. Finally, on the bottom side, its dedicated power button is squarely placed in the middle – while a switch below it allows us to set the speaker so it can be used independently by one device, or set it for stereo support with another speaker.
Setting its volume to the maximum level, there's no shortage of
blaring tones
produced by the speaker – albeit, it can sound a bit sharp to the ear. Accompanying the output is the
subtle bass
, which has a decent thump, but doesn't feel as if it's heart pounding. Overall, the audio quality is effective enough to fill a small space, say a home office space, but not enough to liven up larger rooms. Then again, if you're willing to try it with 2 speakers, it's sure to deliver better results. For
$59.99
for a single unit of the HMDX Jam Plus Wireless Bluetooth Speaker, it's not too bad considering it won't cost you a fortune. Come to think of it, you're not going to see much a difference between this and its predecessor – well, that's unless you pick up two for stereo output, which them amps up the price to $120.
More portable speakers to check out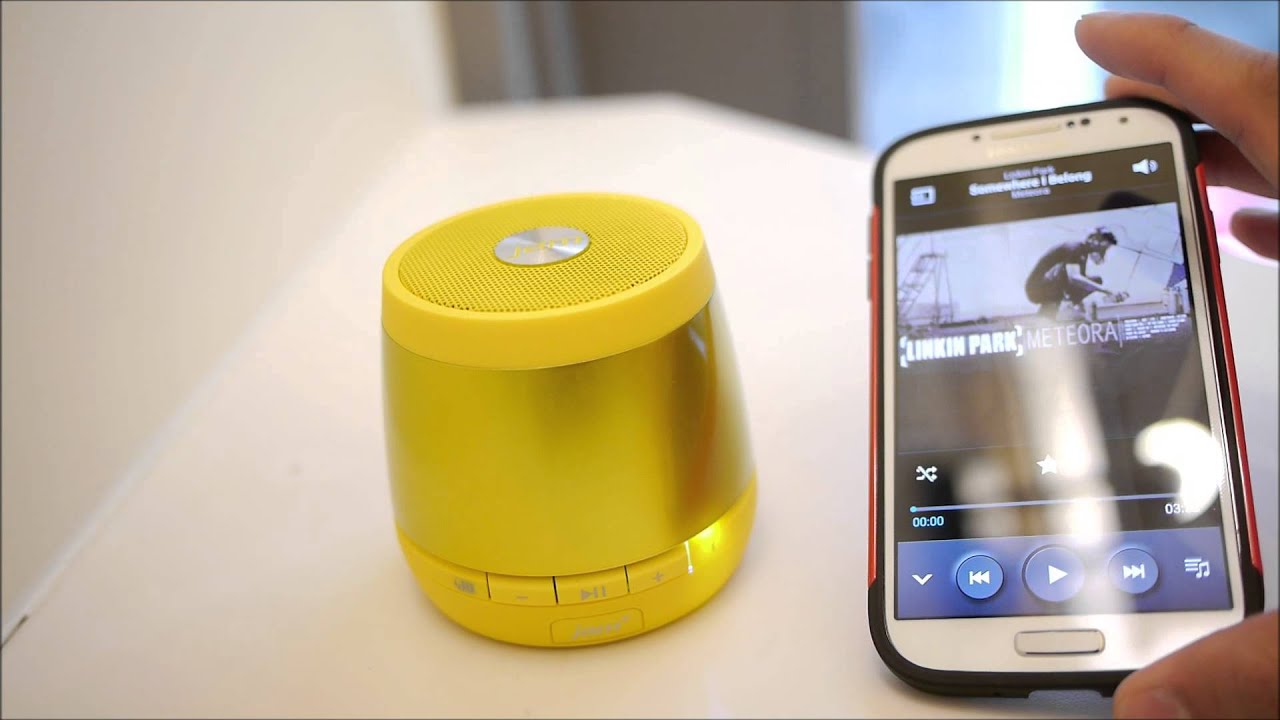 source:
HMDX
Recommended Stories