Griffin Survivor All-Terrain Case for Apple iPhone 6 Plus Review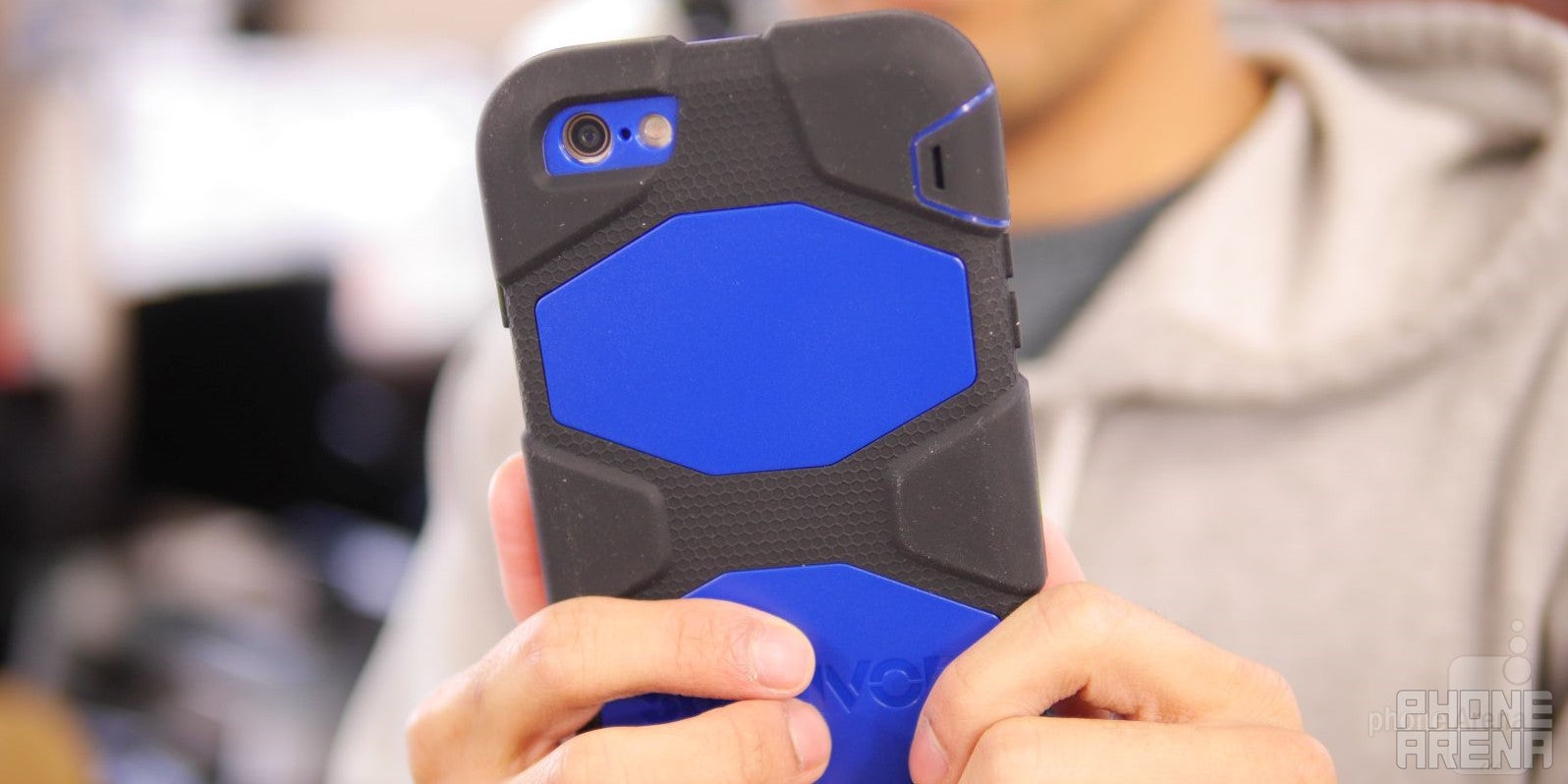 And finally, we get to Griffin's most durable and rigorously tested case that's meant to protect the iPhone 6 Plus from head-to-toe! After checking out several rugged style cases from its lineup, we're ending things with the Griffin Survivor All-Terrain Case. If you're more demanding when it comes to the protective elements of a case, you might be surprised what this one has to offer, since it's constructed to safeguard the phone from all sorts of destruction.
What a beast! This case isn't afraid to show off its girth and hefty size, seeing that the Survivor All-Terrain case has been made to meet or exceed
MIL-STD 810G
for extreme conditions. With its gargantuan size, it's able to protect the iPhone 6 Plus from drops, dust, sand, rain, impacts, vibrations, and a handful of various environmental factors. So, how is this all achieved you ask? Interestingly enough, it's achieved thanks to its 4 layers of protection.
Naturally, its beefy size is due to the assortment of layers it's sporting. First and foremost, there's the foam-lined shatter-resistant polycarbonate frame that's covered by its outer rugged, shock-absorbing material. Drops won't cause any sort of damage to the phone, mainly because the thick silicone outer shell allows it to just bounce to a stop when it's dropped. In further strengthening its package, the Griffin Survivor All-Terrain features a built-in screen protector that not only protects the screen, but there's a thin film over the Touch ID button to allow its continued use.
Sure, the design is more tank-like than anything else, but it's available in four different colors. It's certainly not afraid to make itself known either because of its goliath size, so it doesn't come off too stylish or attractive. Needless to say, style isn't high on the totem pole with this case, as it's all about protecting the iPhone 6 Plus. Priced at $59.99, it's clearly within Otterbox territory, but it's actually less than the
Defender Series case
. For the price, some folks might overlook its immense size, since they gain a sturdy protective quality with the case.
Apple iPhone 6 Plus Cases
Recommended Stories