X-Doria Engage Folio Case for iPhone 6 Plus Review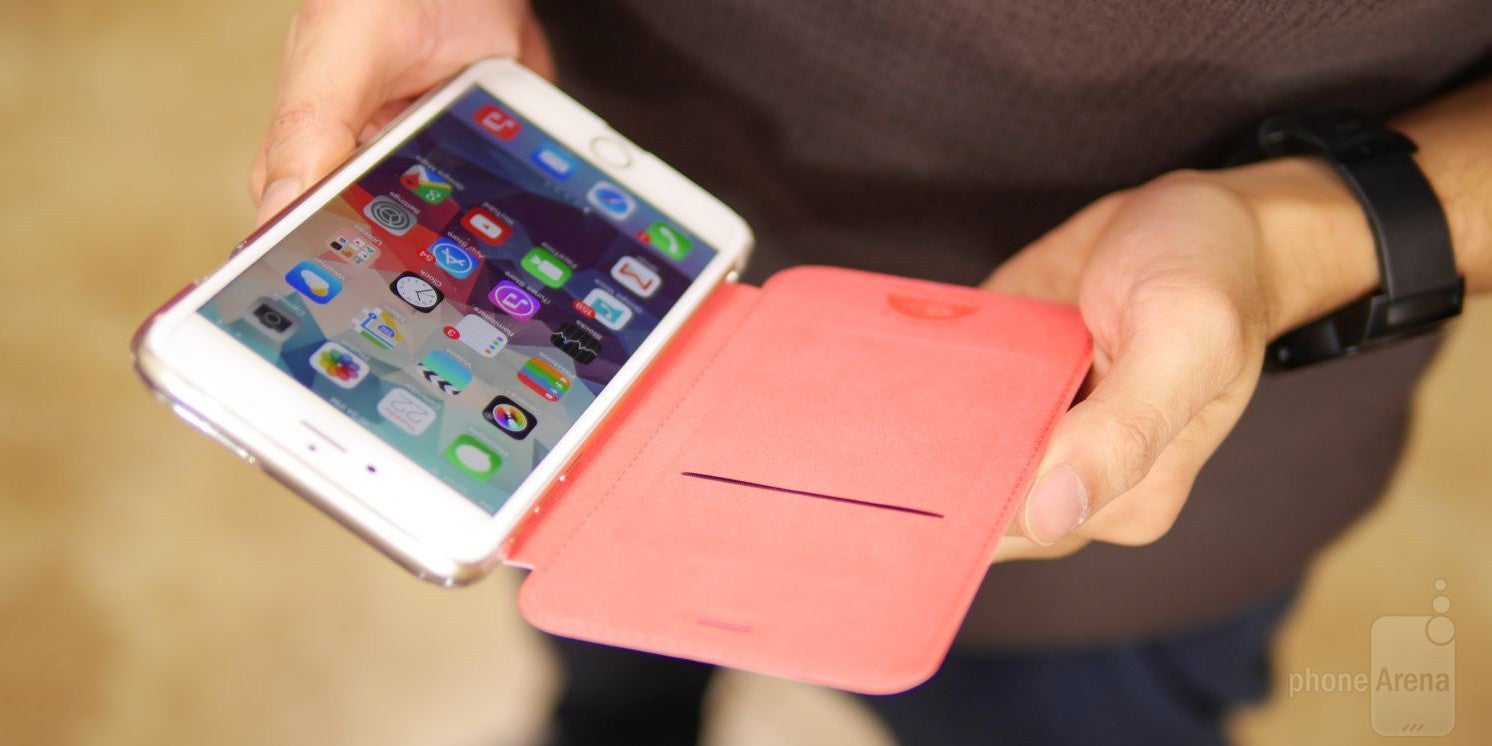 We won't deny it, but the
X-Doria Dash Folio One
is arguably one of our most favorite wallet cases for the iPhone 6 Plus. Why's that? Well, it's because it delivers on all the goods we'd want to find in a usable wallet case, like doubling as a stand and offering a magnetic connection with its front cover – while also being relatively affordable to own. As an alternative option, X-Doria also has its Engage Folio Case, which follows in the same premise, but it's sporting a subtle design change.
For the most part, the design of the X-Doria Engage Folio is similar to the Dash Folio One, seeing that it features a leather-like front cover and a slit on the inside that accommodates 2 IDs or credit cards. In our experience, however, we're able to stuff as many as 4 cards into the slot – though, the front cover sticks out due to this. Despite that, we do appreciate that its streamlined construction means that it doesn't occupy a whole lot of space while it's on our pockets.
Our particular unit sports a pink colored front cover, but it's also offered in white and black. What differentiates this model is the polycarbonate see-through frame that accommodates the iPhone 6 Plus. Some folks will like this kind of design approach, but it's here simply for the aesthetics. Unfortunately, the fixed nature of the rear casing means that it doesn't offer the convenience of a stand function – like the Dash Folio One.
Interestingly, the X-Doria Engage Folio Case is priced identically to the Dash Folio One – making it a tougher sell in our opinion. At $29.99, it's still reasonably priced and it doesn't mean you'll be too drained with the purchase, but knowing that the Dash Folio One offers just a little bit more function, it makes more sense for us to recommend it. Well, that's unless you prefer the transparent nature of its rear casing.
Apple iPhone 6 Plus Cases