Camera comparison: iPad vs Transformer Prime vs XYBOARD 10.1 vs Galaxy Tab 10.1
26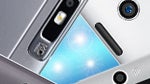 Introduction:
By now, we all realize the advantage of having our smartphones on us at all times, especially when the opportunity comes around to snap up a shot of some kind. Obviously, thanks to the portability of our modern smartphones, we're able to quickly capture the moment as they happen – all without missing a beat. On the other hand, there are plenty of tablets that provide us the same comforts of taking photos, though, there's still this stigma attached to it that might make some people a tad bit hesitant about snapping something. Sure, you might get a few stares as you whip out that tablet to shoot something, but hey, if it's the only thing within reach for you at the time, we're certain that most of you will overlook those stares and simply focus on the task of hand.
Very recently, we've seen a handful of wonderful tablets that have proven themselves thanks primarily to their high-end status, but when it comes down to taking photos, we had to pit the best of the best against one another. Ready to accept the challenge, we have the
Apple iPad 3
,
Asus Transformer Prime
,
Motorola DROID XYBOARD 10.1
, and
Samsung Galaxy Tab 10.1
for our tablet camera comparison. So with that in mind, we decided to shoot a few different images with each tablet and then compare them to one another. Ultimately, we'll sniff out which tablet you'll want to have next to you in the event that your smartphone is absent.
Details:
First and foremost, it's only until we shoot the same photos with all four tablets that we visibly see which one produces the best details. Without that comparison, we can honestly say they all appear sharp looking to the eye. After dissecting each from head to toe, it's evident that the 8-megapixel camera of the Asus Transformer Prime conjures up the sharpest details of the bunch – with the iPad 3 coming in a close second. As for the other two, they might look spiffy when we look at the big picture, but zooming into some of the background stuff, it's plain as day that their details are a bit more soft looking – kind of muddy even. For example, with the details 1 set of images, we can distinctively read the tow away sign placed above the car with the Asus Transformer Prime's shot, while the trees in the background of the details 2 set of photos appear to be faint with the Motorola DROID XYBOARD 10.1 and Samsung Galaxy Tab 10.1
Color reproduction:
Here's the thing with color reproduction. Our eyes are easily attracted to luscious looking colors, which isn't a bad thing necessarily. However, we have to remember that its accuracy to the real thing is what matters the most. Much like what we see going on in the display market, AMOLED panels can really be an attention grabber for its over saturated, yet unrealistic colors – mainly because they have that polarizing aura. In contrast, an LCD panel might look "bland" when placed next to an AMOLED panel, but it's actually more realistic looking with its colors, well, some more than others.
Knowing that, we love the saturated color reproduction that's prevalent throughout the shots taken by the Motorola DROID XYBOARD 10.1 and Samsung Galaxy Tab 10.1, since we're instinctively attracted to their full-bodied appearance. As much as we're enthralled by those vibrant and deep tones, it's actually the iPad 3 that appears to be the most accurate looking of the bunch with its neutral results. To tell you the truth, its balanced tonal range is consistent with all colors and lighting conditions. And as for the Transformer Prime, it might win in the details department, but its color reproduction is rather bland to tell you the truth. Frankly, it seems to have a slight haze to it, which tends to wash down its colors even more than its rivals.
Recommended Stories