Camera Comparison: Nokia Lumia 1020 vs Galaxy S4, iPhone 5, Lumia 925, One
99+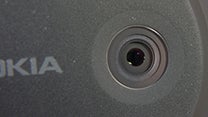 Ever since the announcement of the
Nokia Lumia 1020
, there's been little doubt that it'll be the smartphone to claim the prestigious title of "Best Cameraphone". However, we can never be sure of something until we've seen it with our own eyes. That's why we're pitting the ambitious Lumia 1020 against the hottest smartphones out there. It's here that the 1020 has to face the
Galaxy S4
,
iPhone 5
,
Lumia 925
and the
One
. Fearsome opponents, right? Well, if the Lumia 1020 is man enough, it'll surely be able to trump them with its chubby 41MP PureView camera. Let's hit those camera shutters and see what happens!
Note: We're using the Panasonic Lumix GH2 camera for reference.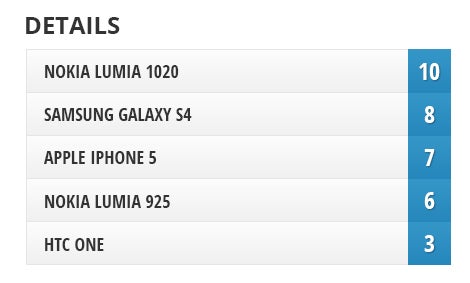 Do we need to say anything at all here? The Lumia 1020 is the clear winner with that enormous 41MP PureView camera that manages to capture even the finest of finest of detail. Throw its lossless zoom capabilities into the deal and it becomes simply unbeatable in this category. As expected, the GS4 and the iPhone 5 can't quite match the 1020, but are still admirable performers.