Samsung Galaxy Watch Active 2: Hands-on
17
Тhe brand new Galaxy Watch Active 2 is official and it now comes in two different sizes and has a few new features.
Just five months after Samsung unveiled its sporty Galaxy Watch Active, the second-generation successor is about to hit stores soon, and we took a look at it at the IFA tech show in Berlin.
Stylish
New sizes and a classic look
First, the Watch Active 2 looks just a lot better. The original watch was tiny and it felt a bit too plasticky and toy-like, while this new one feels premium. It is available in two versions, one with an aluminum frame that by default comes with a sporty band, and a more premium version made of stainless steel which by default comes with a stylish leather strap.
The two sizes are also very welcome: you can choose between a 40mm watch and a much larger, 44mm one.
A cool new feature allows you to match the colors of your watch face to your daily outfit – simply take a picture of yourself and the watch will extract the key colors and apply them to the current watch face.
Rotating bezel, kind of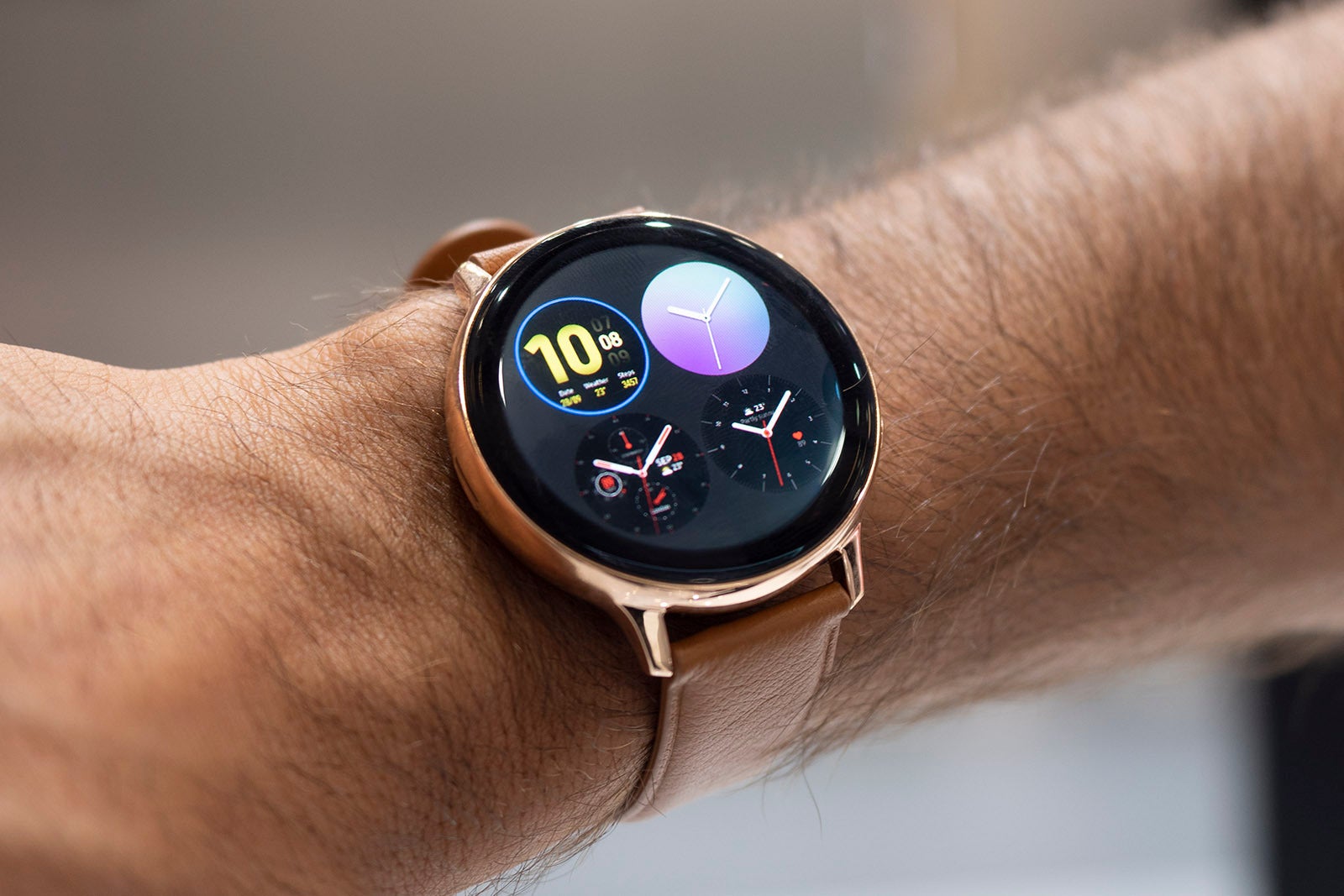 Most Samsung watches recently featured a very useful rotating bezel that you could use to navigate around the watch. While the Watch Active 2
does not
have a physical rotating bezel, it resurrects this idea with a virtual one. Simply slide your finger along the edges of the watch and you can move around menus just like you would on a physical rotating bezel. It takes some getting used to, but it works surprisingly well.
ECG, fitness and notifications
Electrocardiograms are supported, but will arrive later on
The biggest new health feature in the Watch Active 2 has got to be the addition of an ECG sensor. This allows the watch to measure your heart's activity and potentially warn you about some dangerous issues (and hopefully save you bigger trouble). The feature will not be available at launch, but it's coming via an update in early 2020, according to Samsung.
The rest of the functionality revolves around activity tracking and notifications. You have a total of 39 activities that you can track, and seven of those that are tracked automatically – running, walking, cycling, swimming, rowing machine, elliptical machine and dynamic workouts. The new watch also sports the Running Coach feature with seven different running programs.
Samsung also clarifies that the actual sensors on the back of the watch are improved and should get your health data much faster.
Final Words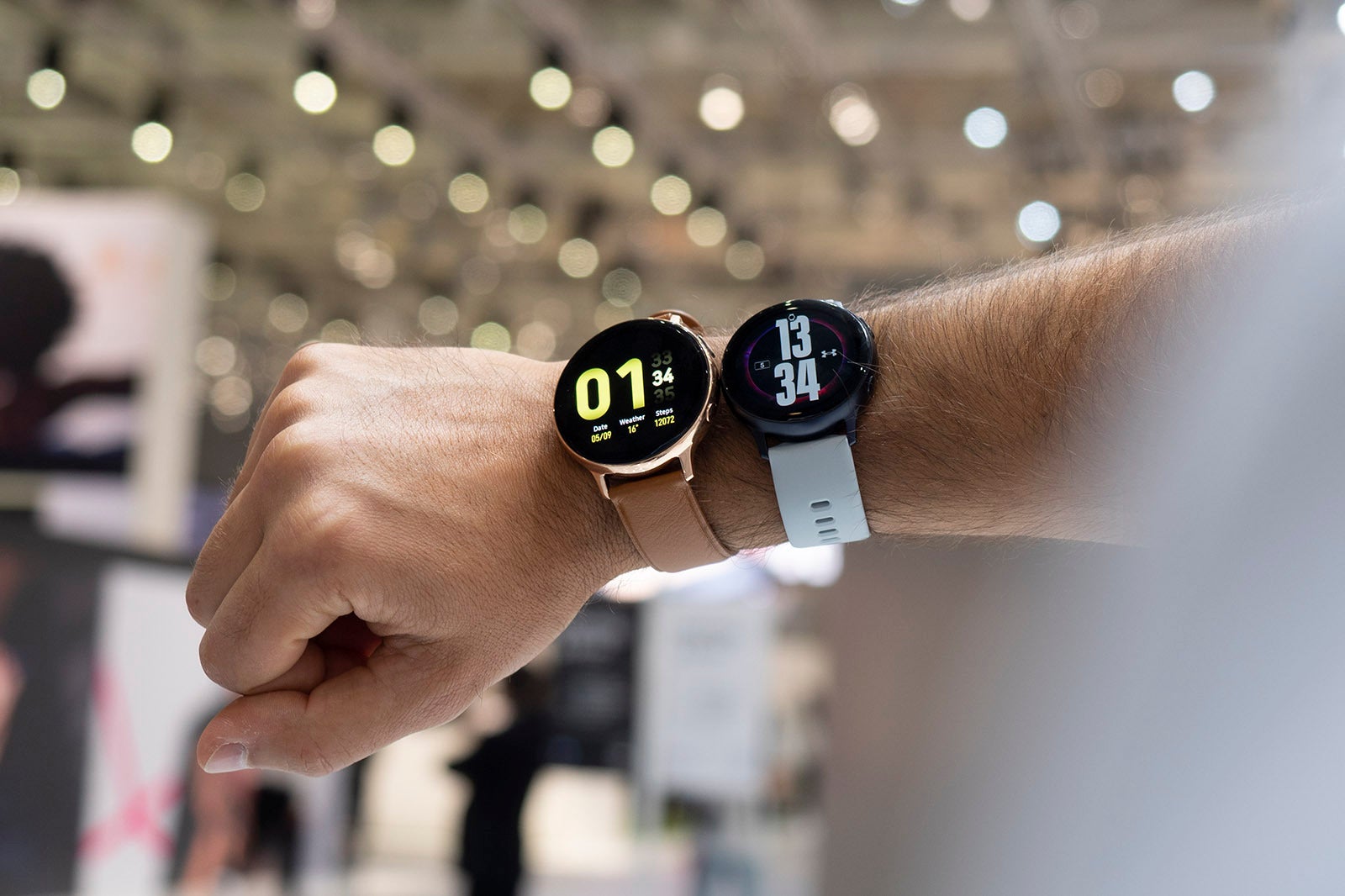 The Watch Active 2 now also features a cellular model so it can be used even when you don't have your phone on you. This follows a path similar to the model Apple uses to sell its Apple Watch.
Are you sold on the new watch? The Active 2 release date is set for September 27th in the United States, and prices start at $280 for the smaller, 40mm aluminum model and $300 dollars for the 44mm aluminum version. Stainless steel models will come at a higher price.