Sony Xperia X Performance User Reviews
Back
Please note that each user review reflects the opinion of its respectful author and not of PhoneArena.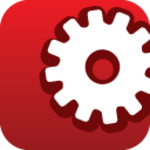 Best Sony phone of 2016 (A year after review)
Settings has owned it for more than one year before publishing this review
Best phone I had so far. Build quality is superb.
I tried it submerging in the pool twice, still its waterproof. Battery life is consistent all throughout the year. Camera shoots quick and took nice sharp and colorful pictures. Speakers are great and loud, no FM radio though.
Build quality
Reception
Call quality
Internet
Multimedia
Camera
UI speed
Everyday usage
Text input
Display
Battery
4 out of 5 people found this review helpful.
Report