Sony Xperia 5 II User Reviews
Back
Please note that each user review reflects the opinion of its respectful author and not of PhoneArena.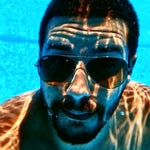 Posting the real score for this underrated device.
buccob has owned it for less than 3 months before publishing this review
Sony Xperia 5 II XQ-AS72 (256GB of storage, 8GB of RAM)
My honeymoon is over with this Xperia 5 II, however it doesn't mean I see lots of cracks and failures in the device, it is not perfect, but it is very much perfect for my needs.
Great build quality, but it is very slippery without any case or skin on it.
Awesome 120Hz display with black insertion frames in games to simulate 240Hz (not noticeable for me) and a very fast touch rate sample. It is very responsive.
Great camera system... a little underperforming in Auto at night or against other devices with better Computational Photography, but manual mode is awesome for people who can appreciate it.
Good battery life, specially for the size of the device. In my personal experience it gets a little over 6 hours if I charge to 90% (which is the usual setting for me in the battery care options) but it can go over 7 hours maybe 8 from a 100% charge. The real time is about 40 hours which is more than enough for me, other people will get even better numbers with lighter use.
Heat suppression is an awesome feature to help preserve the battery life of the device.

Miscellaneous features:
- 3.5mm jack for your wired audio needs.
- Truly front facing speakers with balanced sound and good stereo separation. Great for games and movies.
- MicroSD card slot shared with the dual sim slot.
- Side fingerprint scanner (The best location in my personal experience, Index and Thumb fingers fall naturally to the location of the scanner and it is...

Build quality
Reception
Call quality
Internet
Multimedia
Camera
UI speed
Everyday usage
Text input
Display
Battery
buccob alternatives:
6 out of 6 people found this review helpful.
Report