Samsung Galaxy J7 (2016) User Reviews
Back
Please note that each user review reflects the opinion of its respectful author and not of PhoneArena.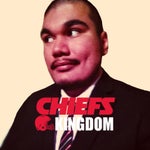 Samsung Galaxy J7 is a throwback to S4 sort of..
ChillaxedLatino has owned it for less than month before publishing this review
Samsung Galaxy J7 is pretty good for its camera and decent performance specs, but the battery life, however, not so much. However, there are times that the phone can be hot after a long use, but it doesn't justify anything at all. At least, it's worth the budget price for a low-end Samsung smartphone.
Build quality
Reception
Call quality
Internet
Multimedia
Camera
UI speed
Everyday usage
Text input
Display
Battery
Is this review helpful?
Report