Pantech PG-C120 User Reviews
Back
Please note that each user review reflects the opinion of its respectful author and not of PhoneArena.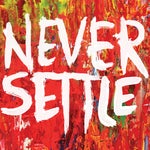 -_-
Neo_Huang has owned it for more than one year before publishing this review
I got this phone six years ago and I used to carry it around everywhere. It has a metal build (or maybe its just plastic) and the keys seem poorly made. It is prone to scratches. The reception is okay but the call quality is below average. The Internet is impossible to use and so is multimedia. The camera has very bad quality. The phone is sluggish and text input is difficult. The display is highly pixelized and the colors are inaccurate. I guess the only good thing is that the battery lasts forever.
Build quality
Reception
Call quality
Internet
Multimedia
Camera
UI speed
Everyday usage
Text input
Display
Battery

Maggie
Well, at least it's been discontinued...
I had this phone for over a year, and I never quite learned to like it. The buttons are small and hard to press, and the toggle button (which takes you to the Media Center) accidentally gets pressed a lot, which automatically costs you money.

The phone is small and the volume doesn't go up very high, so in order to have a conversation you practically have to move the phone from your ear to your mouth when you want to listen or speak.

It is user-friendly, but isn't customizable in any way. I wouldn't waste your money on this phone.

Juliet
It's ok for a basic phone...
The phone itself is pretty cool, I was just thrilled that at the time the craze was to find the smallest phone possible, and it's about the same size, if not smaller, than a Motorola SLVR. I liked the internet functionality, and the signal strength was decent. My main issue with it is that a lot of the time when I'm talking on the phone, I'm doing other things as well, and for some reason when I have the phone positioned between my ear and my shoulder, the person I'm talking to can't hear me. It seems that you have to be holding it just the right way for it to pick up the sound. I've dropped this phone a few times, mostly from having it in my lap in the car and forgetting it's there, so it falls about 2.5 to 3 feet to the pavement. It only has some minor scratches, no major damage, but once when I dropped it, quite a few of the keys came loose as if they were going to pop off. It was easy to just press them back into place, but it just seemed cheaply made. Also, after a year, of having the phone, the navigational key cracked into about three pieces, and today it completely fell apart, so now there's just a little pin thing that I have to use for navigation. The biggest drawback for me is that it does not have Bluetooth capability.

If you just want a very basic phone, this one is ok, just ok, I still don't think I'd really recommend it. If you want more out of your phone, go for something else.

Matt
Pantech C-120
I got this becuase i orginally destroyed a Nokia that I had with cingular, I' am not great with phones and over a period of 6 months i went through 4 phones. Then I came across the Pantech C-120, it ended upcoasting 60$ for such great curb appeal I sayed "what the heck". Camera is great for myspace, 800 phone entries, Calculator, perfect size, todo bien. The only thing I would like that is better better is the sound quality yet it is still a 8/10 80% pretty good.

yohalonda
Love It!!!
I originally got this phone as a replacement for my ruined enV
i was very surprised at the quality it was much better than expected!!
Camera was good sound was great!!
The only thing i have to say is the talk time could be a little better
BUt i would recommend this to anyone and everyone its simple to use but yet looks very stylish. Its great for everyone from kids and teens to seniors. I truly recommend it. plus it was cheap!

J L Zelenka
An Excellent Basic Phone
Having owned close to a dozen cell phones over the last five years this is the best one yet. All I need are the basics (I suppose a VGA camera is part of that) and this phone is about as good as it gets. Nice clean form factor that is easy to pack around in a pocket. Very good performance, and delightfully easy to use keypad, with five way toggle switch, and intuitive interface.