HTC Flyer User Reviews
Back
Please note that each user review reflects the opinion of its respectful author and not of PhoneArena.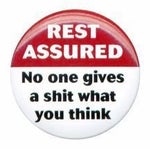 Nice Tab, but Honeycomb would improve it.
Sakmann67 has owned it for less than 3 months before publishing this review
I Like It, but some content in Android Market is not available, because it does not run Honeycomb. Once it runs 3.0 or 3.1 It will improve. It\'s a great compliment to my EVO 4g. I like the HTC sense interface. Buy One, You will like it.
Build quality
Reception
Call quality
Internet
Multimedia
Camera
UI speed
Everyday usage
Text input
Display
Battery
1 out of 1 people found this review helpful.
Report