Apple iPad mini 4 User Reviews
Back
Please note that each user review reflects the opinion of its respectful author and not of PhoneArena.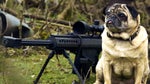 Awesome Tablet!
Coconut00 has owned it for less than 3 months before publishing this review
I have owned the Mini 4 for around two months and I have been loving it. Unlike the Mini 3 which was barely an upgrade over the Mini 2 this one is very good and I even bought the 64 GB version for $400 at Best Buy.
I would fully recommend this device especially since Best Buy sometimes has it at $100 off. The only other devices I could recommend are the iPad Air 2(slightly more powerful) and the Mini 2(cheaper, 16 GB going for $200 on Best Buy).
Build quality
Reception
Call quality
Internet
Multimedia
Camera
UI speed
Everyday usage
Text input
Display
Battery
Coconut00 alternatives:
2 out of 2 people found this review helpful.
Report