Alcatel OneTouch Scribe HD User Reviews
Back
Please note that each user review reflects the opinion of its respectful author and not of PhoneArena.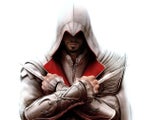 Alcatel Onetouch Scribe HD
davidmichaelm13 has owned it for less than 3 months before publishing this review
I have owned my Alcatel Onetouch Scribe HD for a month or so, and I am quite impressed with such a phone at a really affordable price. The display is crisp and bright. I very much like the UI speed and interface. If you are looking for a phone for gaming, watching videos and entertainment on the whole, I would highly recommend this phone.
Build quality
Reception
Call quality
Internet
Multimedia
Camera
UI speed
Everyday usage
Text input
Display
Battery
9 out of 9 people found this review helpful.
Report