Xiaomi Pocophone F1 could be one of Europe's cheapest Snapdragon 845 phones
4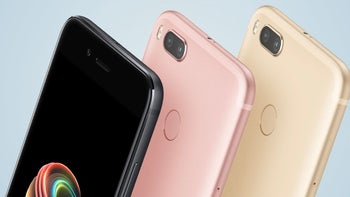 China-based Xiaomi has risen to mobile industry prominence largely thanks to impressive domestic sales numbers during the company's first couple of years of existence, followed by astoundingly fast
recent gains in market share across India
.
Unsurprisingly, the next big target is Europe, where
2017's Mi A1
has already proven extremely popular,
prompting a highly anticipated sequel
. Xiaomi is also selling numerous other Mi and Redmi-series devices in major European markets like France, Italy, and Spain, all of which deliver stellar value for money.

But a new family of Xiaomi smartphones could be unveiled on the old continent soon, and its first member is tipped by a very credible insider to be "cheap as chips." That may seem like an exaggeration when you consider the rumored €420 starting price of the Xiaomi Pocophone F1, but keep in mind this is a handset widely expected to pack a state-of-the-art Snapdragon 845 processor.

If that price point comes to pass, this first "Pocophone" may well be Europe's most affordable SD845 powerhouse. Let's just hope the name will ultimately be changed, as the word "poco" is often used pejoratively in Spanish.

It also remains to be seen if this potential market disruptor will perhaps mark Xiaomi's long overdue expansion to the US in the near future. Company officials have been dropping hints about an impending North American debut for quite some time now, stressing ZTE and Huawei's troubles are not causing them anxiety in any way.

Of course, there's no hard evidence supporting a Xiaomi Pocophone F1 launch outside of a few Eastern European countries... at the moment. By the way, that aforementioned €420 price should be good for a 6GB RAM/64GB ROM variant, while a 6 gig memory-packing model accommodating 128 gigs of data internally could cost €460 or so. Both versions are expected to sport trendy 2:1 screens measuring around 6 inches in diagonal, with a respectable 2160 x 1080 resolution in tow.