Vivo's "Super HDR" uses AI for better snapshots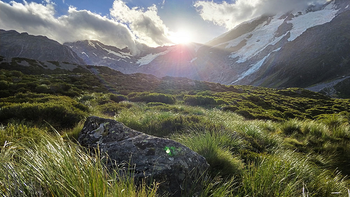 Vivo has been hard at work trying to push the envelope when it comes to smartphone features. From the in-display fingerprint scanner on the Vivo X20 Plus UD, or the pop up camera on the Vivo Apex concept phone (
which is coming to market after all
), Vivo is among the few manufacturers that are now influential in deciding what will be on the next-gen crop of Android powered smartphones.
The company is also working on improving smartphone photography thanks to its new "Super HDR" platform. Unlike regular HDR, which merges 3 to 5 images of the same photo at different exposure settings in order to produce the "best" picture, "Super HDR" uses AI in the process. This enables it to crunch the data from 12 images (with an Exposure Value up to 14) taken with one tap of the shutter button.
"Vivo continues to push the boundaries and provide the ultimate camera experience for consumers. This goes beyond just adding powerful functions, but to developing innovations that our users can immediately enjoy. Today's showcase ofSuper HDR is an example of our continued commitment to mobile photography, to enable our consumers to shoot professional quality photos at the touch of a button. Using intelligent AI, Super HDR can capture more detail under any conditions, without additional demands on the user"-Alex Feng, SVP, Vivo
Vivo states that "Super HDR" offers five advantages over the HDR technology now found on most handsets. These include:
Highly adaptable

: With a wider dynamic range of 14EV, Super HDR can ensure perfect shots in a broader range of lighting scenarios, even in adverse ones. This results in image that shows the details of the rock, grass, mountains and clouds despite the back lit, high contrast scenario.

Accurate and smart exposure selection

: At up to 12 frames, Super HDR has more lighting options for its smart frame selecting strategies to correctly expose all parts of the photo. This retains the natural contrast that is key to accent the features of this photo.

Intelligent identification

: AI-powered scene detection means that each part of the photo can be identified and isolated for processing to insure even complex photos are perfected. The AI can perfectly identify and expose the unique shapes of these rocks, moss, waves and clouds in this shot.

Natural looking results

: Super HDR produces more natural tones by reorganizing and optimizing the highlights and shadow portions of the scene when merging the frames and ensures the photo naturally matches the original scene as seen by human eye. This shows the couple clearly and naturally despite sun and umbrella creating such complex lighting.

Perfectly lit portraits

: Super HDR prioritizes the best lighting for the person in the photo and adjusts the background exposure to produce an optimal and natural portrait. Optimizing the lighting for the girl and creating complimentary lighting of the sky and flowers help accentuate her in the photo for a perfectly lit portrait.
We could see "Super HDR" debut with the Vivo Apex, which is expected to undergo mass production starting in the middle of this year.
source:
Vivo