Verizon's latest offer makes Welcome Unlimited plan even more affordable
1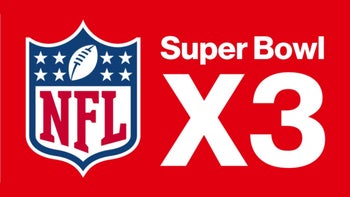 Verizon kicks off the new year with an interesting deal for customers who already have a smartphone and are looking to add new lines to their contracts. Just for a limited time, the carrier made its Welcome Unlimited plan a bit more affordable: $25 per line per month for four lines (plus taxes and fees, with Auto Pay) when you bring four phones to Verizon.
Overall, that's $180 promo credit per phone applied over 36 months when you add four new smartphone lines with your own 4G/5G smartphone on Welcome Unlimited plan. On top of that, the carrier announced that it's adding a three-year price guarantee (excludes taxes and fees), as long as the lines aren't upgraded, canceled or moved to an ineligible plan.
Verizon's Welcome Unlimited plan costs $30 per line for four lines, which basically means the promotion offers a $5/line discount. Although it might not feel that it's a good deal on paper, if you're actually considering Verizon's Welcome Unlimited plan, it certainly doesn't hurt to get it cheaper. And remember, the $5/line discount is available for all four lines, so that's $20 per month that you'll be saving.
In the same piece of news, Verizon
announced
another incentive for those passionate about football. To celebrate the Welcome Unlimited promotion even more appealing, the carrier is giving away 20 pairs of tickets to the Super Bowl for three years in a row.
In order to enter for the chance to win a pair of tickets to the Super Bowl, customers must visit their local Verizon retail store or enter online. No purchase is necessary to participate in the giveaway, although you might want to hurry since the sweepstakes end on February 15.
Keep in mind that the giveaway is available for "anyone looking for more savings and better value out of their wireless provider, and for those who want to use the phone they already have." Additionally, existing
Verizon
customers on Welcome Unlimited who add a line are eligible too.