uTorrent Remote Beta app goes live at the Windows Phone Store
13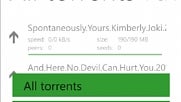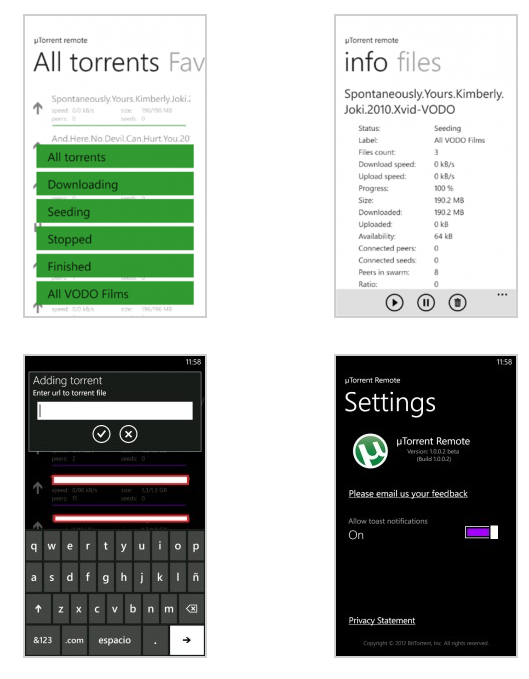 Torrent apps support
has always been one of the huge Android advantages for many users of Google's mobile operating system, since others, like the App Store, are frowning at them and not getting them approved as a matter of copyright principle.
That is why clients like the popular uTorrent are only present with something called the Remote app, which manages the torrent client running on your personal computer, no matter where you are.
The Windows Phone Store has apparently followed the same path as iOS, just approving the uTorrent remote app on the verge of launching WP8 with the barrage of Lumia and HTC devices hitting the street as soon as next week.
The new uTorrent Remote Beta for Windows Phone sports the following features:
Secure remote access to µTorrent from anywhere.
µTorrent Remote Beta is part of the latest µTorrent for Windows and Mac. This Windows Phone app securely connects to your home computer from anywhere you have an internet connection. Use µTorrent Remote to add, remove, start, stop torrents and check download progress of all your torrents. Check your RSS feeds and start downloads on the go. Use your mobile browser to find torrents and they will automatically be added to your home µTorrent! Completed downloads can even be shifted directly back to your Windows device for local playback.
Privacy
Better something than nothing, of course, especially with the part where you can send torrent files on your computer for direct playback on your WP device while lounging on the couch in the other room. Hit the download link below if you are in a desperate need of a uTorrent remote app for your Windows Phone.