uTorrent instantly becomes the best BitTorrent client for Android
20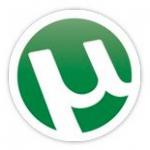 This is one that we're pretty excited about, because the BitTorrent client options on Android have been pretty slim (though far better than any other mobile platform, where they aren't allowed at all), and uTorrent is the OG of clients, that was so good, BitTorrent, Inc bought it to be the official app. We're not sure what you're thinking, but obviously we're not excited to do anything nefarious with uTorrent, just good things like getting Linux ISOs and such...
Anyway, uTorrent Beta was released into the Google Play Store today, and it has already become the best option for Android users. You have all of the features you'd expect, including searching for torrents, downloading only specific files from a torrent, and even support for subscriptions. The built in subscription is for BitTorrent Featured Content, but the UI layout is a bit strange there. It's a horizontally scrolling row of small tabs with a ton of grey space below. Strange.
Still, it is just a beta, so there are bugs and limitations. We had it crash a couple times when trying to select an item from the Featured Content list, and search is limited to a simple Google search, and not through a dedicated site. If you want to give it a try, it's available for free in the
Play Store
.