Twitter Blue ups the character limit to 4,000 in a bid to attract more subscribers
1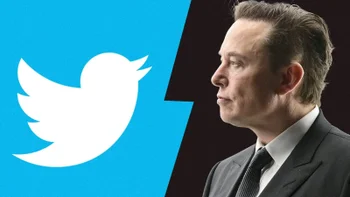 Twitter Blue just got even cooler with a new feature that lets US members post tweets up to 4,000 characters long. No need to write a bunch of tweets just to share your thoughts—just write one long one! If this sounds familiar, it's because
such features have been proposed many times over the years
.
The new character limit is now live for Blue subscribers in the US , and even if you're not a Twitter Blue member, you can still reply to and quote these long tweets. But don't worry, if a tweet is longer than 280 characters, you won't get overwhelmed; you can just hit the "show more" prompt to see the rest.
Twitter Blue costs $8 a month or $84 a year, and while it might not make you switch from other social networks like Facebook or Mastodon that already have long posts, it could be a lifesaver if you want to share the same post on multiple platforms without having to shorten it.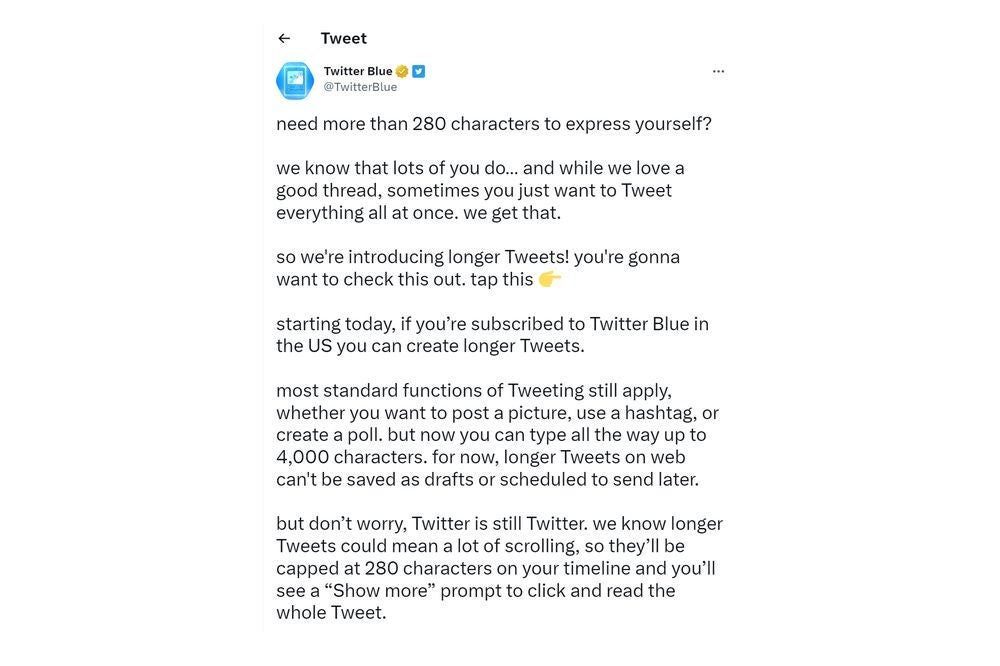 Twitter needs to step up its game to make Twitter Blue more appealing. With only 180,000 subscribers in the US and about 290,000 worldwide as of mid-January, the platform needs to attract more enthusiastic users if it wants to reach Elon Musk's goal.
The aforementioned goal is to generate half of Twitter's revenue from subscriptions, but with Twitter Blue bringing in an estimated $27.8 million per year, it falls way short of the target. Musk is reportedly thinking about adding a higher membership level that would let people browse without seeing ads. This would help the network make more money from subscriptions.
The Twitter saga is now longer and more sophisticated than a fantasy novel by George R.R. Martin, and if you want to get the whole picture, just dive in following the links below: