Elon Musk announces upcoming UI overhaul and new Twitter features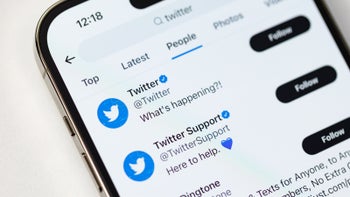 Elon Musk has announced via Twitter that the social network will get a new look and features. Some of the features he teased include swiping to move between timelines, a bookmark button on Tweet details, and long form tweets.
Since Elon Musk took over Twitter as owner and CEO, it has become the standard to look to his direct feed for feature announcements and changes in the platform's terms of use. Such was the case with his controversial move last year to block links that directed users to competing social media platforms, which was later reversed but prompted calls for Musk to
step down as CEO of Twitter
.
While his latest announcement is far from being controversial, it is worth noting as it announces key changes to the platform that its users should be aware of. According to Musk, a new feature will be rolling out later this week which will enable users to move between recommended vs followed tweets in their timelines.
Easy swipe right/left to move between recommended vs followed tweets rolls out later this week.

First part of a much larger UI overhaul.

Bookmark button (de facto silent like) on Tweet details rolls out a week later.

Long form tweets early Feb.

— Elon Musk (@elonmusk) January 8, 2023
Although unclear as to what this will look like, since there was no preview provided for it, one can guess it will work similarly to how pinned timelines currently work on mobile devices. It is also unclear whether this new feature will be exclusive to the Twitter mobile apps or if the web client will see something similar as well.
Musk also confirmed that there is a larger UI overhaul on the way and that this new feature is just the start. Another change coming to the UI is the addition of a Bookmark button in the Tweet details view, which, as per Musk, will serve as the defacto "silent like" on tweets and will be rolling out a week later. Bookmarking tweets has been available for some time, but it requires a couple of extra clicks.
Finally, the long-promised feature to be able to compose long-form tweets is truly on its way. Musk also confirmed that this will be added in early February, though no additional details were shared on what the feature will entail.