Smartphone leaks are the worst and here's why
11
This article may contain personal views and opinion from the author.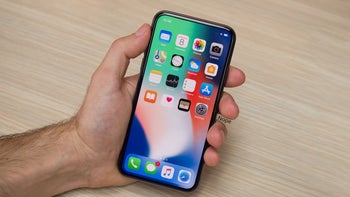 Smartphone leaks — tech leaks, in general — are the worst. They've become so commonplace, so abundant, that they all but ruin what fun there was in anticipating new announcements and product reveals.

Smartphone leaks — tech leaks, in general — are the best. They've become so commonplace, so abundant, that we don't have to wait and wonder what the next iPhone or Galaxy will look like – we can paint a clear enough picture almost as soon as the current model is hits store shelves.
This is the duality of tech leaks in their current state.
It's gotten (way) out of hand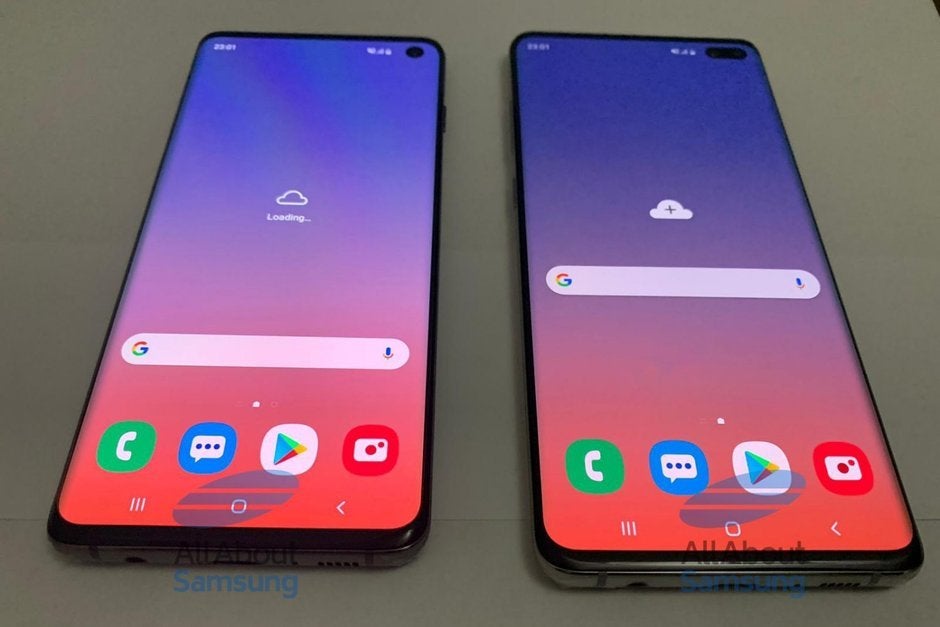 Hands-on photos of the Samsung Galaxy S10 and S10 Plus

Tech leaks are nothing new, they've always been around. It's just that, in recent years, the proverbial floodgates have opened so wide, that the (now torrential) flow of preliminary information has gotten overwhelming to the point that it is simply ruining the fun of anticipating new tech.
In a world of instant gratification, leaks answer questions you didn't even know you had
To put things into perspective, my colleague Rado recounts a certain comical episode with the iPhone 4 in
this 2018 editorial
. Tl;dr – things were so different back in 2010, that in order for a new iPhone model to "leak", someone had to have gotten blind drunk. Nowadays, companies are willingly leaking their own products.
Heck, last year, close to two months ahead of the launch of the Pixel 3 and Pixel 3 XL, the guys from
Rozetked
got their hands on a "misplaced" Pixel 3 XL, which then they proceeded to show to the world in full detail.
But that's not the problem. That's what you do when you get your hands on a hot device a month ahead of its reveal. The problem is having it to begin with.
Can't live with 'em, can't live without 'em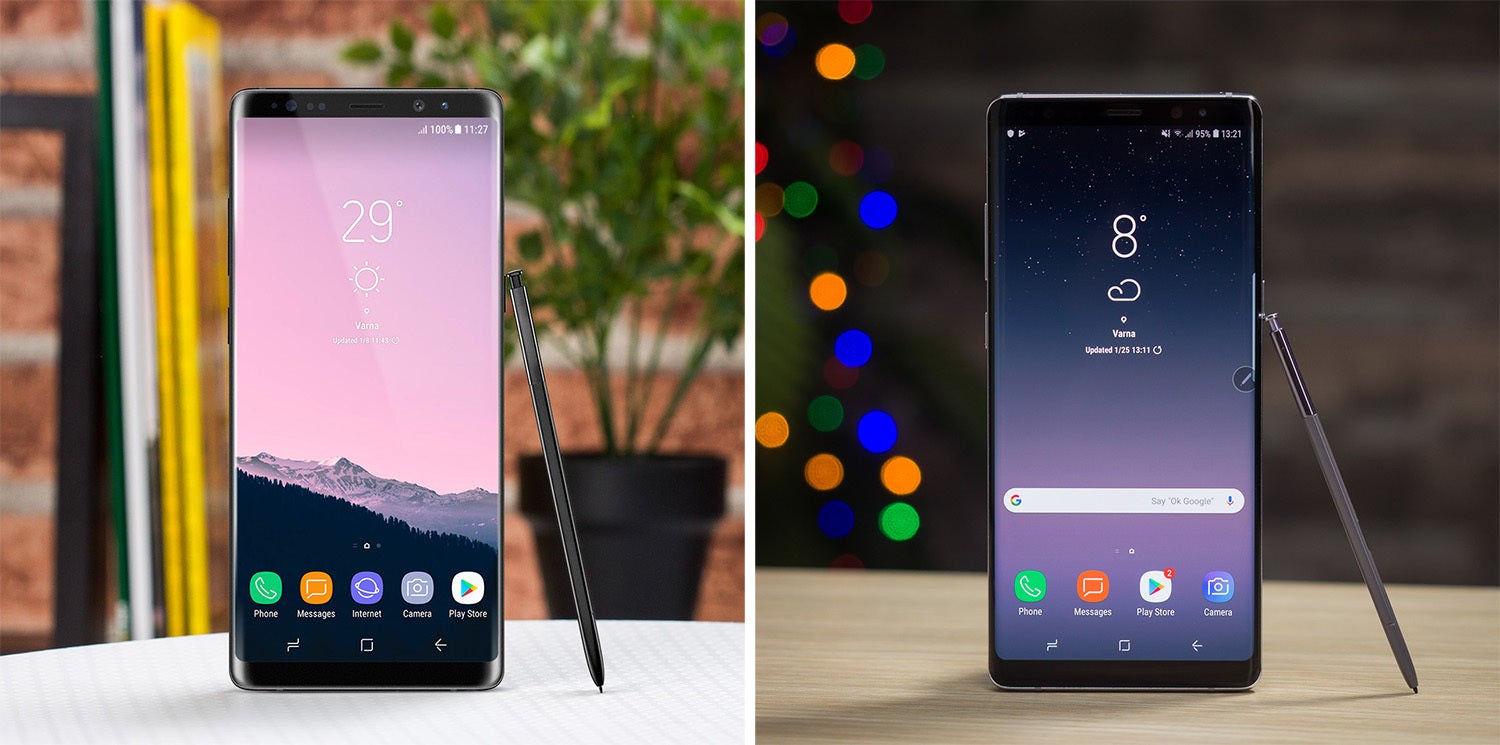 Samsung Galaxy Note 8 render vs final product
Tech leaks have always been around and they can actually be helpful in predicting where things are going. Bits of information here and there can be exciting to examine and analyze. However, when phones start leaking in full months ahead of release, and then leak countless times more, it could be total a buzzkill.
Leaks have become such an integral part of the tech news stream, that they are impossible to get away from (believe us, we'd know). But that's just the way things are – in a world of instant gratification, leaks answer questions you didn't even know you had.
The upcoming Samsung Galaxy S10 is a great example. The first leaks and rumors started literal days after the launch of the Galaxy S9. For months we've known what the S10 is going to look like, including the
exact dimensions
of the regular and Plus models. Just yesterday, real
hands-on photos of both the Samsung Galaxy S10 and S10 Plus
leaked online, showing the two from all angles.
Knowing exactly what Samsung is going to show next month almost makes me want to skip the Unpacked event altogether. What's the point, after all, when the surprise of the event is a surprise no more?
Heard it through the grapevine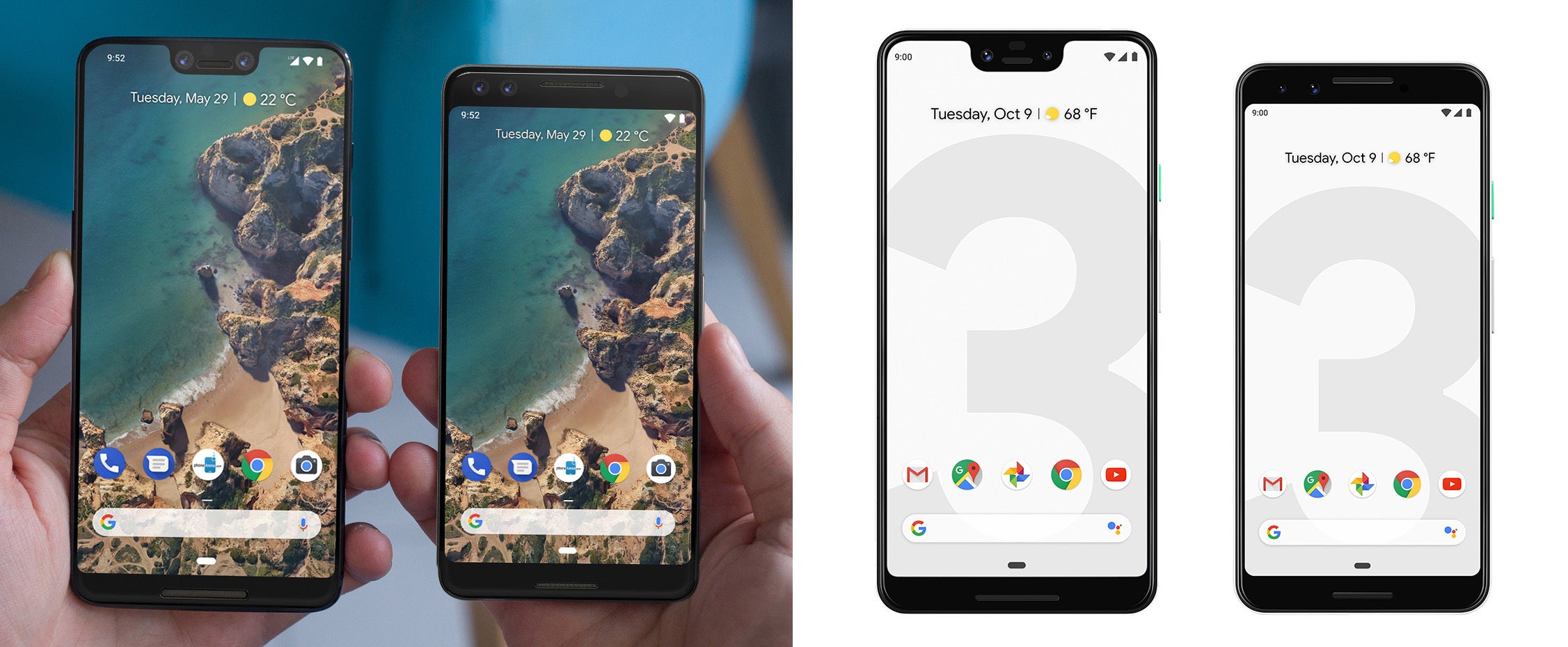 Left – Google Pixel 3 and Pixel 3 XL renders, dated May 2018
Right – Final product revealed in October
At this point, there's no going back. Once something slips through the cracks, it's going to spread online (or otherwise). What's different now, is that a whole lot more seems to be slipping through the proverbial cracks than ever before. There's an ever-expanding society of leakers online, who are getting increasingly proficient at obtaining credible information about upcoming tech way,
way
ahead of any official word on the matter. Heck, we also have a community-driven platform, dedicated solely to tech leaks, which has also been quite prolific.
Don't get me wrong, I'm not bashing any of the leakers, they are just the messengers. I myself am no stranger to making phone renders based on leaks from guys like Evan Blass (@evleaks) and Steve H. (@OnLeaks). I just wish that the influx of information would abate further up the ladder. I just want to experience the excitement of watching a new device reveal without knowing exactly what to expect. Alas, we all know that there's no going back at this point.
Recommended Stories