Samsung Galaxy S10 and S10+ leak in full, here's a closer look!
70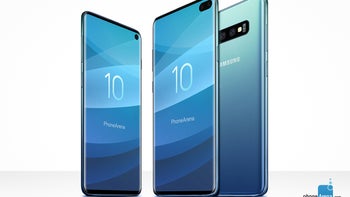 No other phone in recent memory has so vehemently leaked so long before its premiere, as the Samsung Galaxy S10. Following the launch of the Galaxy Note 9 in August, rumors about the Galaxy S10 began emerging from the Chinese blogosphere. And now, some three months away from the expected reveal of Samsung's next flagship, we have a pretty good idea as to what it's going to look like.
We know that Samsung is going to launch several versions of the Galaxy S10 — regular, Plus, and Lite models — which are going to vary in size, features and design. The Galaxy S10+ will be the biggest of the bunch, with a 6.4" display, while the S10 Lite and the regular model will have 5.8" and 6.1" displays, respectively. All three will have multiple main cameras – three for the Galaxy S10 and S10+' two for the Lite version.
Seems like Samsung is taking a page from Apple's book, and for good reasons, by opting to include a third, more affordable offering in its flagship series of phones. But unlike the iPhone XR, which has an LCD display (a very good one, at that), Samsung is likely going to use OLED in all three models of the Galaxy S10. And as can be expected, the displays will be very high-quality, with 2K+ resolution, and likely great daytime legibility. So, there's plenty to get excited about all three Galaxy S10 models.
But back to the massive amounts of leaks for Samsung's upcoming flagships that we've been seeing as of late. There's been no shortage of specs, concept images, and other rumors floating around online, some of which have been very spot-on, as consequently confirmed, while others not so much. However, all of them have contributed to painting a clearer picture of the Samsung Galaxy S10.
We now have even more info on the Galaxy S10 and S10+, tipped to us by an anonymous source.
Design and dimensions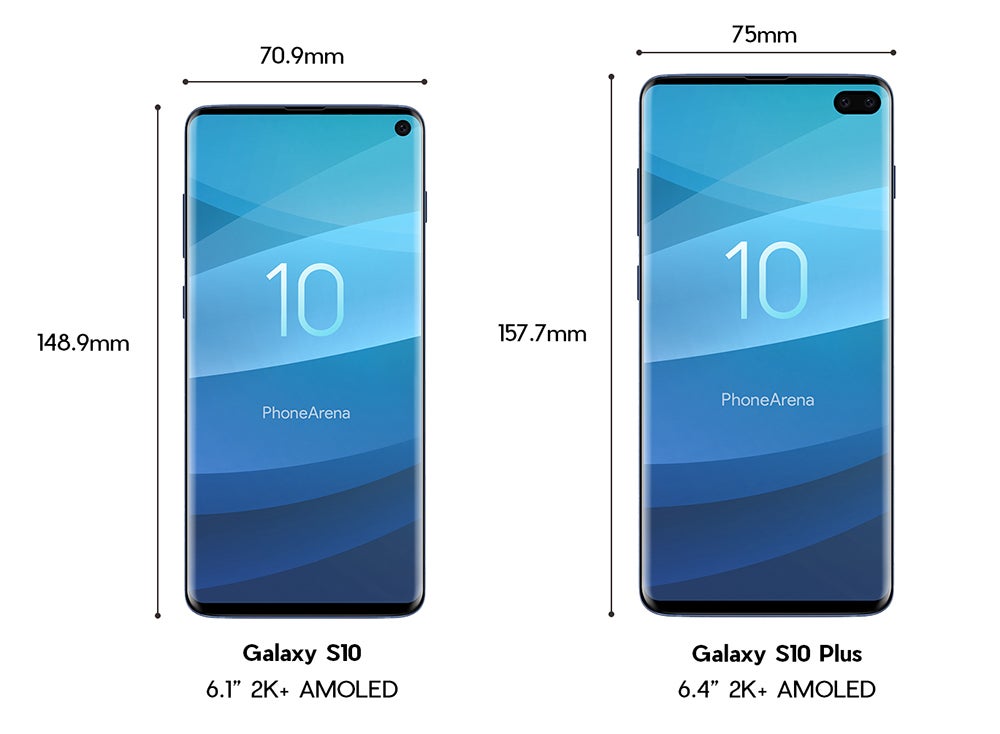 The Samsung Galaxy S10 and S10+ will largely have the same design — complete with Samsung's new Infinity 'punch-hole' display and three main cameras on the back — but the key difference between them, leaving size aside, is that the Galaxy S10 will have a single, circular camera opening in its display, while the S10+ will have a bigger, oval-shaped 'cut-out' that houses two front-facing cameras.
As far as size is concerned, the Samsung Galaxy S10+ has a 6.4" display and measures in at 157.7 x 75 x 7.8mm, while the regular Galaxy S10 sports a 6.1" display and measures in at 148.9 x 70.9 x 7.8mm.

Display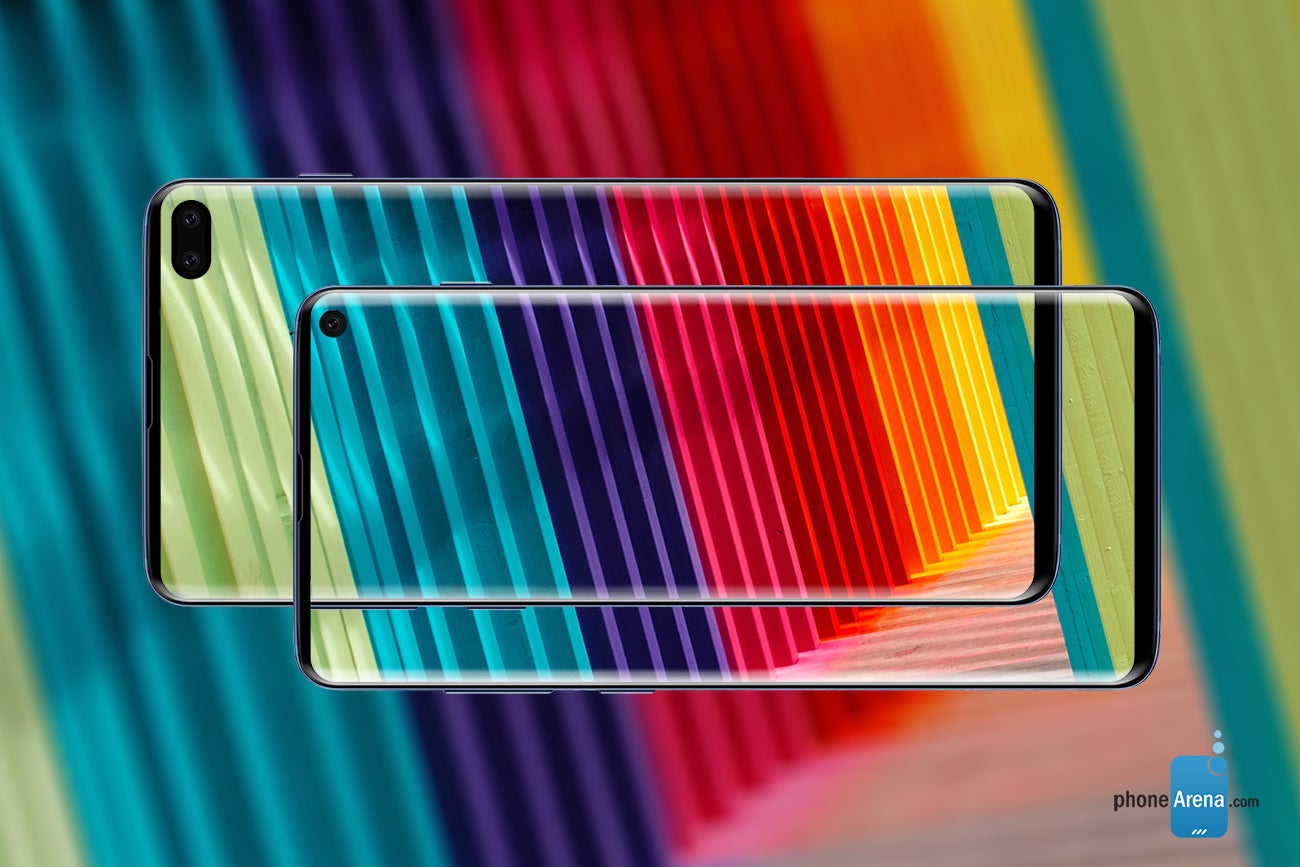 Both the Samsung Galaxy S10 and S10+ will be adorned with Samsung's newest, Infinity-O displays. These are high-res AMOLED panels that have an opening for a camera — or cameras, in the case of the S10+ — and take up almost the entire front of the device. Still, there are very thin bezels at the top and bottom, but no unsightly notch, right? But on the other hand, now there's a hole in the display…
Either way, though many won't take anything but a truly bezel-less phone with no display compromises at this point, a hole is arguably better than a notch, at least in terms of providing a greater screen-to-body ratio. Whether Samsung's solution will prove less annoying when consuming full-screen content, remains to be seen.
Cameras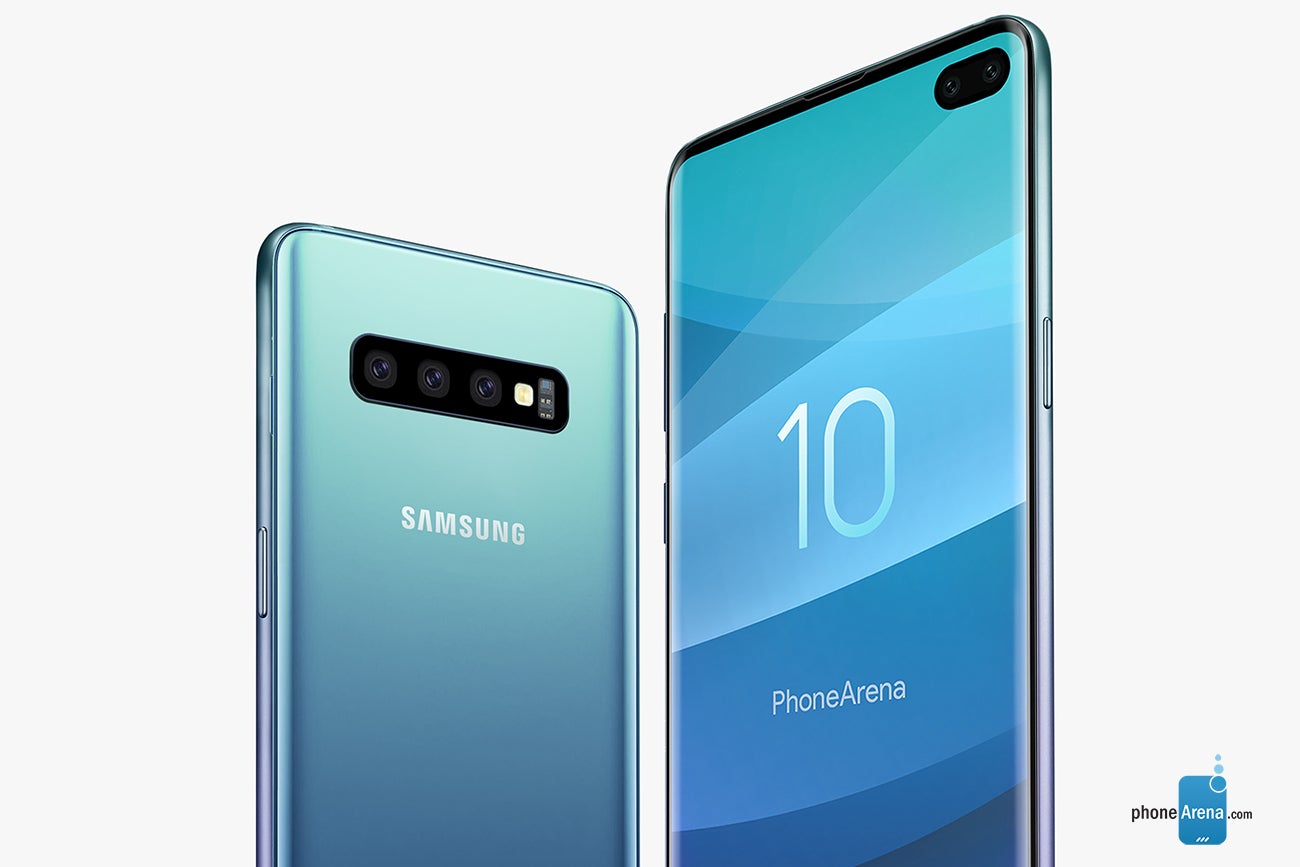 According to our source, the Galaxy S10 has one selfie camera and three main cameras, while the Galaxy S10+ has dual selfie snappers and a triple-camera setup on the back. As far as we know, the primary cameras will be technically identical on both models. The Galaxy S10 Lite, on the other hand, is said to have a single camera on the front, and two on the back – not surprising, considering its lower price point.
There have been rumors about the Galaxy S10+ sporting a mighty quad-camera, like the one on the Galaxy A9, but according to out intel, both the S10 and the Plus model will have identical triple-camera setups.

Ports and connectivity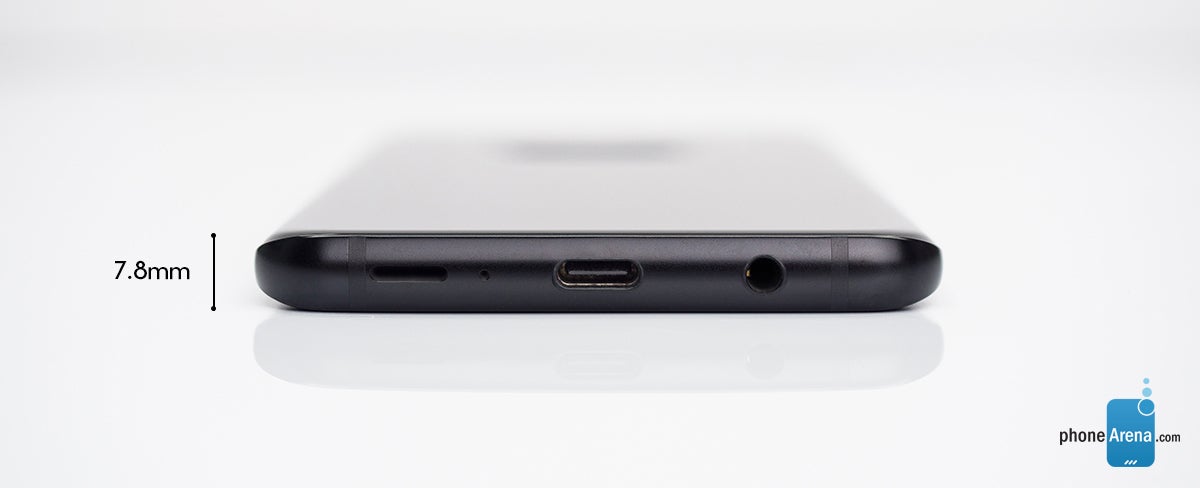 Despite earlier rumors, the Samsung Galaxy S10 is going to have a headphone jack
Contrary to previous rumors, all Galaxy S10 models are likely to retain everyone's favorite 3.5mm headphone jack. Although its days are numbered, Samsung has opted to employ it once again in the S10 models, though it may not be around for the Galaxy Note 10.
Of course, the Galaxy S10 will be a Bluetooth 5.0 device, and there may even be a fourth, 5G-capable model in the works, though we were not able to confirm this information with our source.
Disclaimer: The images featured in this material are based on preliminary information about the respective device(s), including (but not limited to) CAD drawings, leaked photos, and rumors.
Recommended Stories