iPhone XS makes me want to live in a world with no leaks
21
This article may contain personal views and opinion from the author.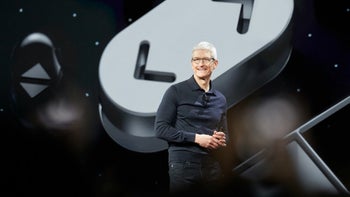 Technology leaks, not just in smartphones but in general, are a terrible thing. In a quest to serve who knows whom, certain individuals have mastered the game of acquiring candid photographs, product specifications and schematics, and most importantly – information about devices that are yet to be finished or ready for public scrutiny.
Through these leaks, which tend to happen on daily basis these days, we've gotten used to knowing exactly what is going to happen in this industry and when. It used to be that Apple was a little more tight-lipped, and its supply chain was under a little more pressure to not let any major details slip out, but nowadays we pretty much know what the next iPhone is going to be right after the launch of the current one. And it's a problem that plagues each and every phone manufacturer, not just Apple.
Remember the iPhone 4? Back in those days, an Apple employee had to get really drunk,
drunk enough so they can forget the prototype they were carrying in a bar
, for us to take a rare, coveted peek at a future iPhone. This was an exception under the late Steve Jobs, an extremely unlikely event, rather than an ordinary part of our daily operation. The announcement of the iPhone 4 was a huge thing, and even though we kind of knew that something along the lines of a "higher-resolution screen" was coming, most of it was pretty much a mystery. And that made it exciting, and fun!
Fast-forward to today, and we have Ming-Chi Kuo and company just leaking the heck out of each new iPhone generation. From last year's anniversary
iPhone X
, to this year's trio of bezel-less design phones – we've known most major details for months now! How they're going to look, how big they're going to be, what screens they'll have, what the cameras are going to be like... the only things Apple can still keep a secret are the more software-based features that it develops at home.
And it makes me a bit sad, that probably the biggest mystery remaining around these new iPhones before they get officially announced in a few hours, is if the cheaper one is going to be called Xc or Xr or 9. That stuff, the fact that we know almost everything regarding their designs, simply takes the fun away from such a big event.
With Tim Cook in the lead, Apple has become a different company — probably a better one — but a company that can no longer keep its products under the veil long enough so it can make a one huge splash out of nowhere. This dramatically lowers the intensity and excitement that typically accompany such an announcement event as the one we have on our hands today.
And with that, let me ask you: would you trade the daily leaks and rumor mill for the tension and excitement that can only come when you have no idea what comes next? I know I would. Please share your opinion in the comments!
ALSO READ