T-Mobile is reportedly closing even more stores across the nation
7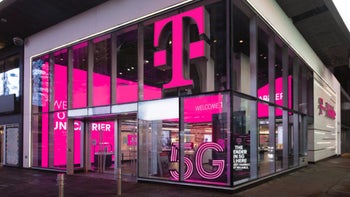 While T-Mobile continues to make occasional headlines with a few of the positive things that helped the "Un-carrier" reshape and revolutionize the stagnant US wireless industry, the negative attention generated by the
far too frequent data breaches
,
layoffs, store closures
,
network outages
, and
price hikes
of the last couple of years is starting to outweigh
Magenta's 5G advancements
and
sweet freebies
.
The
latest T-Mo-centric report
is unfortunately way too familiar, although in the grand scheme of things, it's definitely not as bad as similar pieces of information collected from retail sources over the past 12 months or so.
Yes, the second-largest wireless service provider in the US is apparently looking to close even more brick and mortar stores in the very near future, but we're only talking about four retail locations this time around. Not forty, four hundred, or four thousand, mind you, but FOUR... big ones.
That's actually the only reason this is gaining any attention whatsoever, as these are four of a measly total of six so-called "signature" stores
T-Mobile
is operating across the nation. For those unaware (like ourselves), Signature Stores were
described just a couple of months ago
as designed to "wow customers and employees with ultimate Un-carrier experiences, like exciting events and product launches."
Evidently, the Signature T-Mobile Stores in San Francisco, Chicago, Miami, and Santa Monica were quickly deemed not exciting enough... or perhaps too expensive for the level of "excitement" generated.
Either way, it seems that New York City and Las Vegas will soon remain the only hosts of these "ultimate Un-carrier experiences", unless of course T-Mo doesn't suddenly decide to close the doors of those signature locations as well to save money and further maximize its profits.
This latest in a long line of cost reduction moves will obviously not impact as many employees as
previous decisions
with
a much wider scope
, but apparently, staffers who are offered the possibility to transfer to a "regular" store need to be okay with a pay cut. That's not the end of the world, of course, but it's guaranteed to make (even) more people upset with T-Mobile's policies and business decisions of late.