T-Mobile pulls off a 5G record with its LG Velvet, the Snapdragon-less mystery
4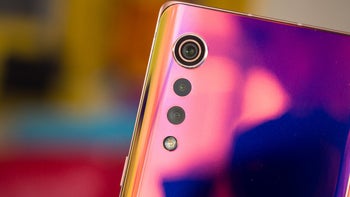 If you have been following our
LG Velvet review
, you'd know that the
T-Mobile
version differs from anyone else's in that it is not powered by Qualcomm's upper midrange Snapdragon 765G chipset, but rather
Dimensity 1000C
, the 5G chipset wonder of MediaTek.
It all happened on T-Mobile's
LG Velvet
, but what's in this for you? Well, combined capacity, that's what, both for downloads and uploads resulting in faster and further travelling 5G signal, for starters:
By combining a mid-band downlink with a low-band uplink, the 2.5 GHz 5G signal will travel as far as the base station allows without being limited by the mid-band uplink. Instead, the uplink will travel back to the tower on low-band 5G, which travels farther. That means customers tapping into NR CA will experience faster 5G downloads over 2.5 GHz (which are 7.5x faster than LTE today on average) in more places!
Even in these early days of 5G aggregation, T-Mobile notched 20% faster 5G download speeds on the LG
Velvet
in a wider signal range, and says things will only get better with time. Where does that leave the Snapdragon-equipped phone models?
Well, Qualcomm better step up its game, and introduce a chipset tailored to the T-Mobile spectrum realities, just as they do for
Verizon's mmWave 5G network
with the
exclusive UW phone models
. Talk about 5G fragmentation, and the process haven't even started in its earnest.