Spotify unveils its first-ever hardware device, but you can't actually buy the 'Car Thing'
3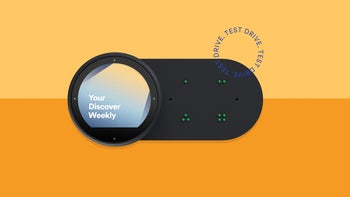 Spotify has been
the unrivaled champion
of the
thriving music streaming industry
for a number of years now, but relying entirely on a service under siege by tech giants including
Apple
and
Amazon
seems like decidedly risky business. As such, it's certainly not shocking to see the 2006-founded Swedish company dip its toes into the consumer hardware world with an aptly (and amusingly) titled
Car Thing device
.
This "thing" does pretty much what you expect,
reportedly plugging
into your car's 12-volt power outlet/cigarette lighter to allow Spotify users to control their smartphone playlists and podcasts on the road in complete safety with voice commands only. The Car Thing is essentially a less versatile
Anker Roav Bolt
powered by an unnamed Google Assistant rival... that's unlikely to ever see daylight on anything resembling a wide scale.
That's right, you can't actually purchase Spotify's first-ever piece of hardware, which will instead be offered for free to a "small group" of invited Premium subscribers to help the company "learn more about how people listen to music and podcasts." While this is all explicitly and repeatedly billed as a test, set to be conducted in the US only in the near future, Spotify is leaving the door open to an eventual expansion of the limited experiment.
For the time being, the focus is squarely on "becoming the world's number one audio platform" rather than creating consumer-oriented hardware, but the way future experiences will be developed depends on the "learnings" from this test. In other words, if invited users declare themselves pleased with the Spotify Car Thing, you shouldn't rule out it becoming a commercial... thing someday.
Obviously, we don't have a full spec sheet or list of features for the Car Thing, but we do know it comes with a circular screen, a number of physical buttons, and a "Hey, Spotify" wake word. Intriguingly, Spotify is also teasing upcoming "Voice Thing" and "Home Thing" tests purportedly designed to assess the living room listening habits of the platform's Premium users. Should Google and Amazon start getting worried? Probably not... yet.