New information on the Samsung Galaxy Note 9: icons, menus, Bixby, more
6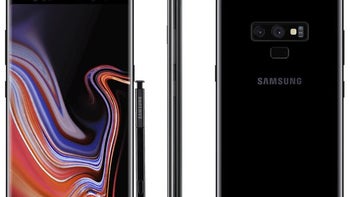 The
Samsung Galaxy Note 9
is
pretty close now
and we've been seeing and hearing all sorts of interesting stuff. From a
Bluetooth-connected S Pen
to a slew of
new colors
, DeX desktop interface
without the need for a DeX station
, and
exclusive
(
for a while
) support for Fortnite.
The rumor mill is going crazy over at Twitter suggesting some other changes we might be seeing as soon as the hot new phablet lands.
Note 9 will bring new icons and some new interactions. and Bixby 2.0 based AI UX will also appear. pic.twitter.com/6iMwCLHV12

— Ice universe (@UniverseIce) July 30, 2018
For one, the Note 9 will, allegedly, be first to introduce Samsung's next generation of AI — Bixby 2.0. With it, we will get some sort of "AI-based UX". Perhaps an upgraded version of the Bixby screen, which is basically a colorful waste of space in its current form.
The new UI of Note9:
✔ new dedicated menu for S Pen with new features
✔ new icons for basic apps
✔ new Bixby 2.0
✔ Some new gestures

— Smartphone Tips (@SmartphoneTips2) July 27, 2018
We'll also be getting new icons for the Samsung Experience interface's basic apps. Though, we're not sure how much of a big deal this is, considering the fact that the Samsung Theme store allows you to go crazy with icons anyway.
Allegedly, we'll be getting a whole new S Pen menu — we assume this means the Air Command floating menu will get a redesign. A much-needed one, for sure — it's already a bit overcrowded as it is and we can only assume that whatever new features the S Pen gets with its Bluetooth connectivity will need their own space.
Last, we have "some new gestures" which is a pretty wide statement, especially considering that the Note interface hasn't had much gestures to begin with thus far. We assume this has something to do with Android 9 P and its new gestures — the home button is now a home bar that you can slide left, right, and up, a-la iPhone X.
sources:
Smartphone Tips
;
Ice Universe