Samsung Galaxy Note 9 users won't need DeX to get the core desktop experience
13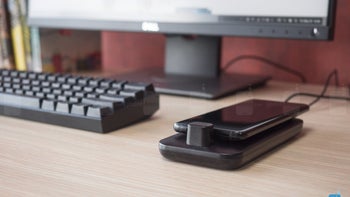 Samsung has been pretty thorough before announcing a new product on the market, which is why we're a bit surprised to learn that an accessory mandatory for those looking to get a desktop experience with their Samsung flagships will become unnecessary in some cases, namely the
DeX Pad
.
According to sources familiar with Samsung's plans, the upcoming
Galaxy Note 9
won't need a DeX Pad to offer users the core desktop experience. The accessory that allows those who own recent Galaxy and Note series flagships to connect their phones to monitors, as well as add keyboard and mouse, will not be required for the Galaxy Note 9 any longer.
All you'll need to connect your Samsung Galaxy Note 9 to a bigger display would be a simple USB Type-C cable and display port adapter. However, without the docking station, you won't be able to charge the phone at the same time, nor add peripherals like a keyboard or mouse unless you're using Bluetooth.
Also, the
DeX Pad
is also cooling down the smartphone while it's switched to Desktop mode, something that will not be possible with the Galaxy Note 9. It's unclear why Samsung took this decision, but it looks like the dockless solution for the Galaxy Note 9 comes at the expense of some benefits.
Still, it's quite possible that the Galaxy Note 9 will be fully compatible with the DeX Pad, so those who don't like compromises might still get one. The same goes for those who already own one and will get the
Galaxy Note 9 when it launches next month
.
Recommended Stories