Android Pie for the Galaxy S9 and S9+ may come with its own battery drain issues
35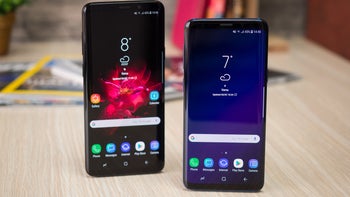 Samsung as of late has been on a bit of a negative roll when it comes to OS updates and battery life. As we've noted numerous times over the past months, firmware updates for Samsung's Tizen-based Gear smartwatches have caused many woes to users due to
excessive battery drain
that wasn't there before. Samsung has openly acknowledged the problem, and after months of working on a fix, in November the company released
yet another update
that supposedly corrects energy consumption on the Samsung Gear S3 and S2.
However, this worrisome trend of updates causing battery issues on otherwise stable devices seems to have transcended the realm of wearables and found place on Samsung's latest flagship phones – the Galaxy S9 and S9+.
SamMobile
reports that after applying the Android 9.0 Pie update to one of their Galaxy S9 phones, the battery of the unit was noticed to suddenly plunge down from 10 percent to 5 percent in a matter of seconds. No matter how power-hungry an app is, even abnormally so, losing 5 percent in such a short time is not normal.
That said, since the final Android Pie update is slated to rolled out for the Galaxy S9 and S9+ in January, we can't be sure whether this is an isolated case, or something that is just not widely-known yet. Over the course of Samsung's Android Pie beta program, which has been running for a few months, user reports about battery performance on the S9 and S9+ have largely remained positive. If you have first-hand experience with a similar problem on your Galaxy S9, do tell us in the comments below. Fingers crossed that this is fixed in time for the final release, provided it's not an isolated case.
Recommended Stories