Complete Samsung Galaxy Fold teardown reveals major design flaws (and a strong point)
22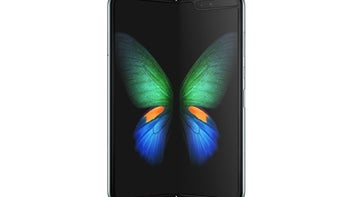 Seeing as how Samsung spent the better part of a decade researching and developing foldable smartphones, which were unanimously hailed by companies and analysts as the mobile industry's next big thing, it's certainly disheartening that so many of the first review units
broke literally after a couple of days of use
. That should obviously not happen with $200 or even $20 devices, let alone game-changing gadgets that
went up for pre-order at close to $2,000 a pop
.
To Samsung's credit, the commercial rollout of the Galaxy Fold was
postponed at the last minute
(not that there was much choice), although the tech giant's vague statements regarding the cause of the catastrophic damage sustained by a handful of theoretically finished devices left us wondering if
mid-June
is indeed a realistic new ETA. While there's still no way to know that for sure,
the repair specialists over at iFixit
may have some explanations for this apparent fiasco.
A tough hinge does not a durable phone make
One of Samsung's boldest marketing claims leading up to the (failed) launch of the Galaxy Fold was that the innovative device could survive an incredible 200,000 folds and unfolds, which the company equated to "around five years or use, if used 100 times a day." But to reach that conclusion,
a lab test was naturally performed
, and unfortunately, controlled environments don't always replicate the stress and abuse endured by a phone in real life.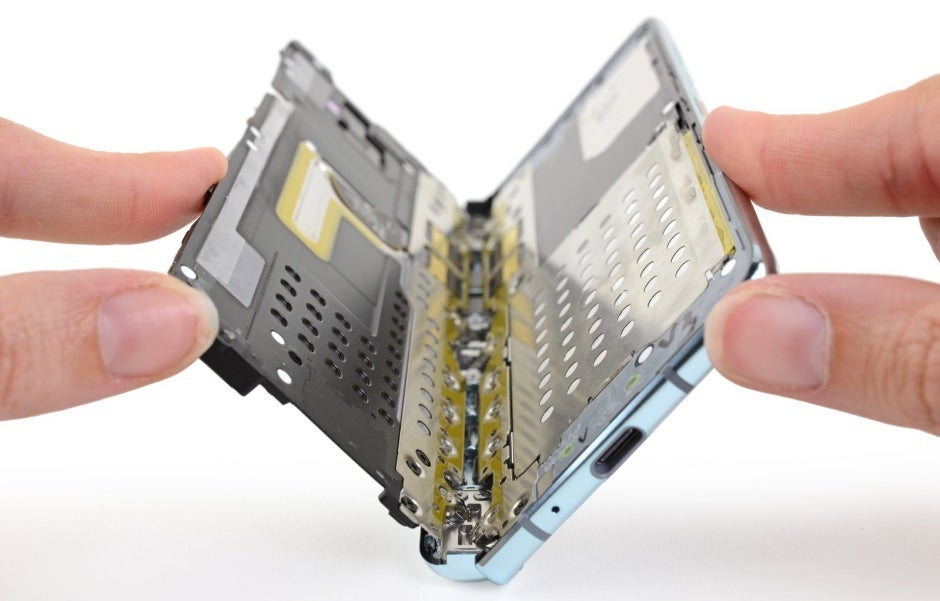 This state-of-the-art hinge mechanism almost justifies the $2,000 price point
What's interesting is that iFixit is indeed impressed by the hinge system on the Galaxy Fold, which seems very well-designed, incredibly robust and complex, containing four spring-loaded clasps devised to lock the display in the "open" position, two "spine"-secured hinges, and one center hinge that essentially ensures the two halves of the phone open "synchronously."
Basically, the hinge mechanism itself looks flawless from an engineering standpoint at a first glance, but the issues are glaring and impossible to ignore when it comes to the way the hinge and screen are protected against dust and other tiny pieces of debris. In a nutshell, they're
not
protected, with a 7 mm gap found at the point of contact between the two halves of the large 7.3-inch display.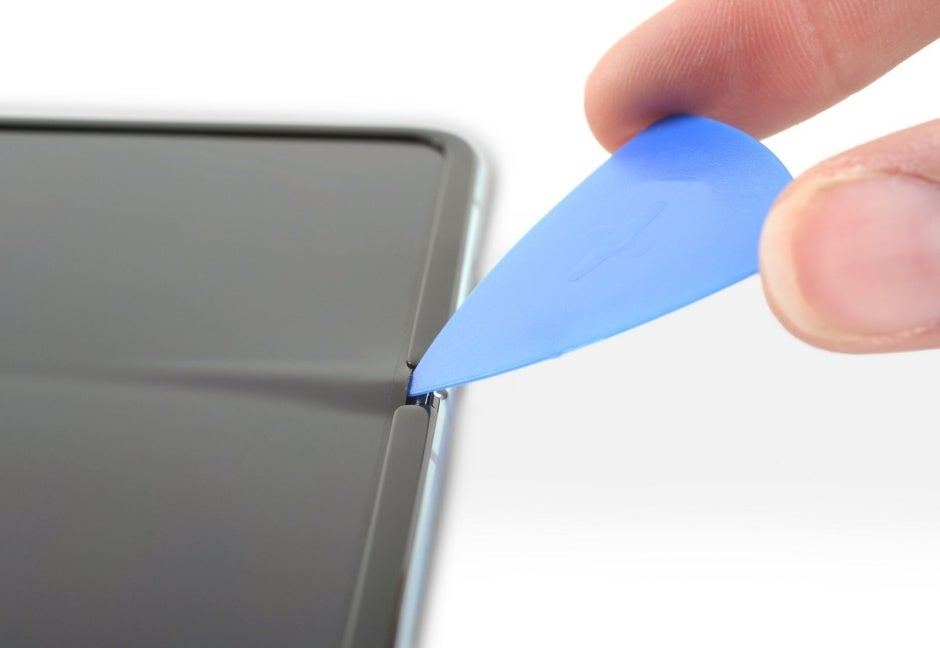 That's a lot of room for trouble
Technically, there's a gap at the top and one at the bottom of the unfolded device, each of which can pick up dirt in the long run. That's exactly what already happened with a couple of review units, which remained functional but looked awful. Worse yet, iFixit argues that the smallest foreign objects stuck between the robust hinge and fragile screen could become a "fatal pressure point when the phone is unfolded", which may have caused the damage on at least one other review device.
The not-a-screen-protector problem
You're probably well aware by now that Samsung sent its first batch of Galaxy Fold units to a handful of tech journalists, bloggers, and influencers with a plastic sticker glued to the display. While it looked incredibly similar to the pre-installed screen protector on devices like the Galaxy S10, its removal resulted in another couple of destructive incidents.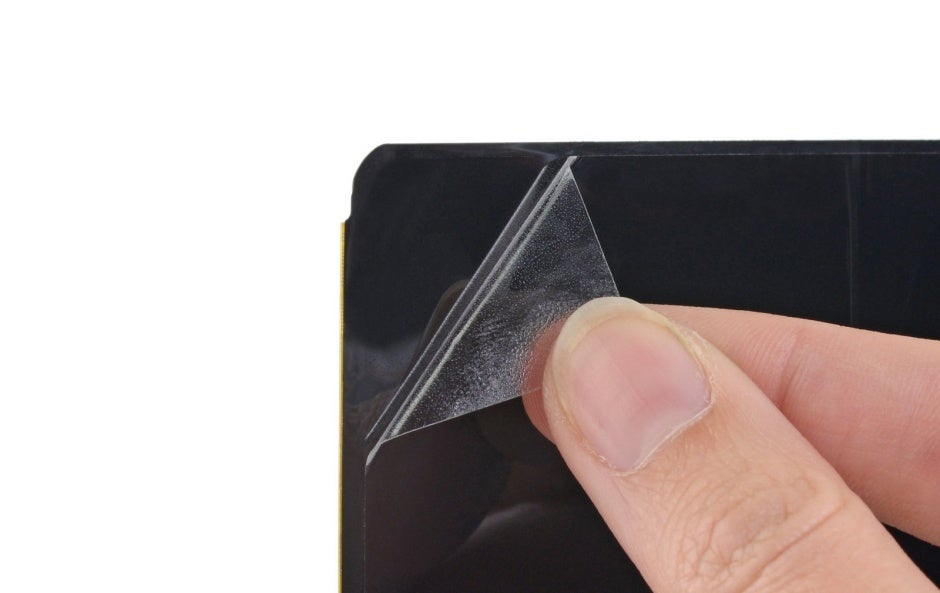 If it looks like a screen protector and peels like a screen protector... stop!
According to iFixit, that's not because the display is unable to function in the absence of this infamous "advanced polymer protective layer." Instead, the reason you should absolutely not try to extract it is that it is so "tightly adhered and the display so fragile" that removing the layer will almost definitely and almost always apply "display-breaking pressure."
Clearly, Samsung needs to do a better job of informing future Galaxy Fold owners (and testers) of this restriction. In case you're wondering, yes, modern high-end phones are covered by virtually unbreakable glass, but
as explained by Corning a little while back
, that's not an option yet for folding devices. It's also worth highlighting that Samsung has vowed to "strengthen the display protection" ahead of the Galaxy Fold re-release, although it's not entirely clear how the company intends to do that in just a few weeks.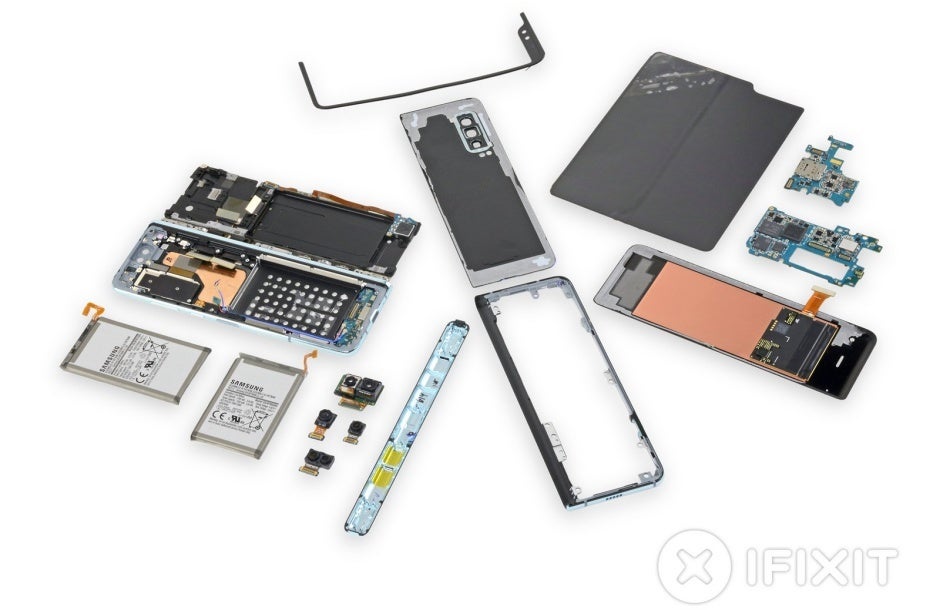 Such a complex design, so many early issues
The first thing that needs to be done is a lot simpler, as extending the protective layer under the bezels should signal pretty clearly to users that this is not something to be removed. Unsurprisingly, the Galaxy Fold earned just 2 out of 10 repairability points in iFixit's rigorous teardown inspection, which however feels like the least of the phone's problems.