Watch Samsung test out the Galaxy Fold's display in this video
9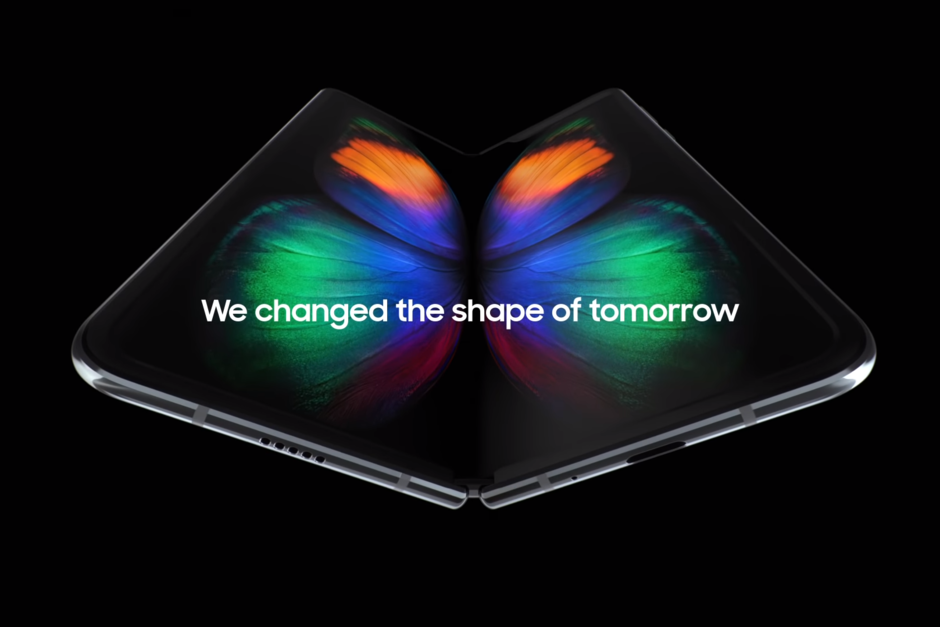 The Galaxy Fold represents the start of an entirely new direction for both the smartphone market and Samsung as a manufacturer, but the device's display has already raised a few durability questions. Samsung, however, believes there will be
no long-term issues
.
The Samsung Galaxy Fold can survive 5 years of use

In order to guarantee quality, Samsung subjected the Galaxy Fold to several rounds of extensive reliability tests. One of these was a seven-day long durability test designed to ensure the quality of the device's "hinged design and Infinity Flex Display."

The test in question, which for obvious reasons is called the Folding Test, sees specially-designed machines fold the Galaxy Fold in half and back again repetitively without stopping at any point. Through this, Samsung was able to ensure a minimum of 200,000 folds and unfolds without any issues. This, according to the company, is equivalent to five years of use based on an average number of 100 folds per day.
Naturally, Samsung didn't film the entire test due to its length, but it did put together a short 34-second clip of the Folding Test in action and, from what can be seen, there are no signs of a display crease which can only mean positive things for the final production units.
A crease could still appear on the Infinity Flex Display
Despite Samsung's reassurances, a
recently-leaked video
depicted a less-than-perfect AT&T-bound Galaxy Fold in action. The model in question was apparently a pre-production unit used for testing in Vietnam and, as a result, was probably subjected to months of rigorous testing which wouldn't normally be the case. It does, however, prove that over time some kind of crease is inevitable, so it'll remain to be seen how the premium smartphone holds up to real-life wear and tear.

Although the development of a crease over time is possible, it may not impact day-to-day use as much as you'd think. Because the Galaxy Fold's crease faces inwards rather than outwards, some could argue that it resembles a curved edge display. But rather than having the curves along either side of the panel, they are present in the middle.
It's also worth pointing out that a crease of the Galaxy Fold will probably be less intrusive than one on
the Huawei Mate X
. After all, the latter's outward folding design means that, over time, the display could develop a rather large bulge in the middle which could make using the device rather awkward.
Samsung Galaxy Fold price, release date, availability
The Samsung Galaxy Fold will first reach consumers on April 26th, however, this initial launch is reserved for the US. The 4G LTE model going on sale that day will cost $1,980 and will be compatible with both AT&T and T-Mobile. At a later date, a 5G version of the smartphone should be made available to purchase. However, pricing for this variant is yet to be announced.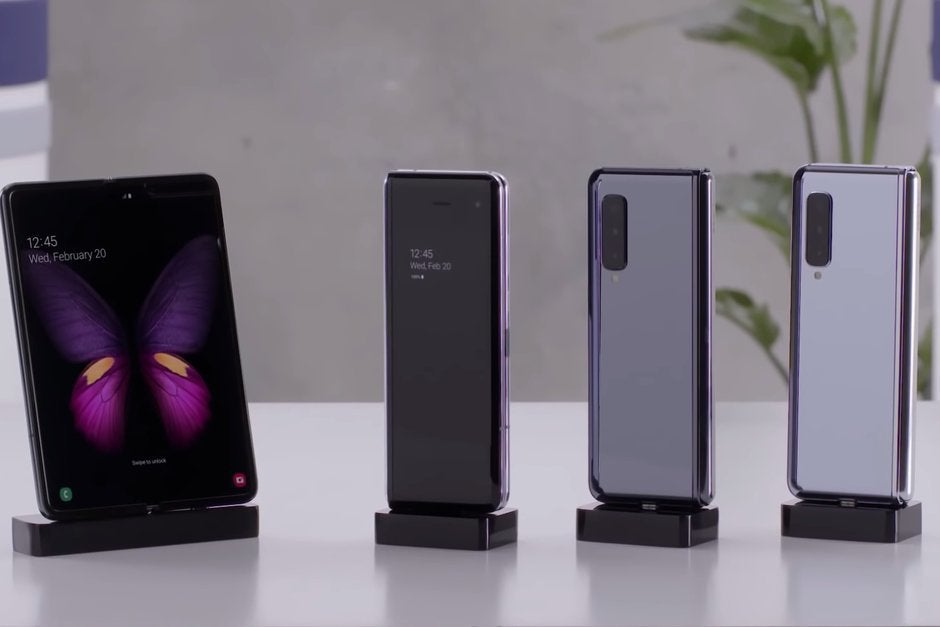 Over on the other side of the Atlantic, consumers based in 15 European countries – United Kingdom, Germany, France, Italy, Spain, Sweden, Norway, Finland, Denmark, Belgium, Netherlands, Poland, Austria, Switzerland, and Romania – will be able to
pre-order the Galaxy Fold
starting April 26th. It won't be until May 3rd that shipments start, though. As for pricing, Samsung recently confirmed that it'd be available for €2000 ($2250).
The Galaxy Fold will be available in a total of four colors once released, these being Space Silver, Cosmos Black, Martian Green, and Astro Blue. It's worth pointing out, though, that the device won't be easy to get ahold of. In fact, Samsung is expected to manufacture a maximum of 100,000 units per month. Moreover, it recently promised a concierge-like service, as well as a "very personal experience" that'll entail "intensive aftercare" aimed at reducing the possibility of long-term damage.