Samsung Galaxy Fold US launch may have been postponed until June
10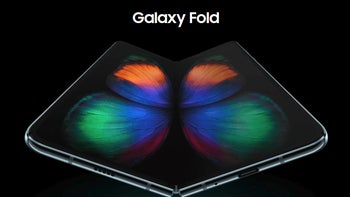 Samsung has already announced that the
Galaxy Fold launch has been delayed
all over the world, but the smartphone maker didn't include a new released date in the announcement. Even though the South Korean company did say that new information about the Galaxy Fold's market availability will be revealed in about two weeks, at least one US carrier might have jumped the gun on that.
Apparently, AT&T has already started to notify customers who pre-ordered the Galaxy Fold to let them know their devices will be shipped on June 13.
Several Reddit users
also report the carrier advises them to accept the new shipping date or the order will be canceled.
The problem is Samsung hasn't announced anything yet, so this might be just a placeholder and a way to verify how many customers still want the phone, so take it with a grain of salt until Samsung makes it official.
Although
Samsung initially said
the Galaxy Fold's US launch will be postponed by at least one month, it's hard to believe the company has already managed to asses and solve the issues with the phone's display in such a short time. That being said, we won't be surprised if Samsung brings the Galaxy Fold to the US later than the date announced by AT&T this week.