Samsung's Android Pie update could contain a neat feature as old as time
28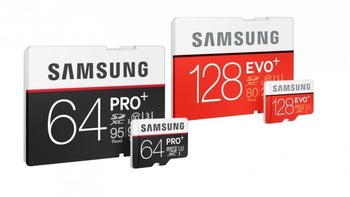 Samsung has obviously been hard at work on
Android Pie updates
for its newest flagship devices ever since Google brought the latest OS version to its in-house
Pixel phones
, but
now more than ever
, the global market leader needs time to smooth things out before starting an official rollout.
On the bright side, a
public beta program
is confirmed to open its doors later this week, and an
add-on discovered
in leaked Pie-based Galaxy Note 9 firmware files may catch you by surprise.
As initially reported by
SamMobile
, Samsung seems ready to bring back the adoptable storage feature. This would basically allow the system to treat SD cards as regular internal phone memory, accepting all kinds of app installs in addition to other files and media, which you would then only be able to access on a single device.
That sounds pretty cool, given the usual restrictions and limitations of SD cards, but unless you've been living under a rock, you probably know
this has been a thing on Android
since Marshmallow was released... three years ago.
Galaxy S7 and S7 Edge users who wanted the functionality badly enough could
enable it back in the day
with a little effort and dedication, but afterwards, most of Samsung's fans forgot all about this adoptable storage thing.
If anyone still needs the feature, it's owners of
low-end Galaxy handsets
with 8 or 16 gigs of actual internal storage space. Unfortunately, very few of those are likely to score Pie goodies in the foreseeable future... or anytime at all, for that matter.

It also remains to be seen if the Galaxy S9 and S9+ will get the ability to "adopt" SD cards as a natural extension of their internal memory right off the bat in beta previews or later on. For the time being, the leaked feature appears to be rather unstable, so our money is on the latter option.