First look at new gesture navigation on Samsung Galaxy S9 (Android Pie-d)
25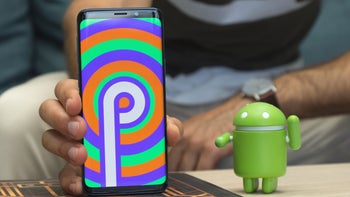 The
first early build of Android 9 Pie for the Samsung Galaxy S9+ has leaked out in the wild
and among the many changes, there is one more profound one: a brand new gesture navigation interface!
Samsung is one of the last companies to adopt navigation by gestures, a trend that Apple started with the iPhone X and that many others (Google, OnePlus, Xiaomi) picked up in their phones soon after.
But Samsung's implementation of gestures will not be the same as what you have seen on Google Pixel phones, so what will it look like?
A totally different take on gestures than the rest
According to this early build of Android 9 for the Samsung Galaxy S9+, you will be able to hide the on-screen navigation buttons and use swipe-up gestures from the bottom of the screen where the buttons used to be. This means that a swipe up from the left side of the phone can trigger the back action, a swipe up from the center of the screen will bring you back home, while a swipe up from the right side will bring up the multitasking menu.
Speaking of multitasking, Samsung has adopted the new horizontally scrolling card-based interface that we know from Pixel phones (and we love it on the Pixel).
All of this looks promising for one reason: on-screen buttons take up a lot of visual space and you have to be very precise to hit the button, while with gestures you can use the whole screen and you don't have to tap in one particular spot.
Right below, you will find an animation created by XDA Developers who got the scoop about this new interface first. How do you like this new interface?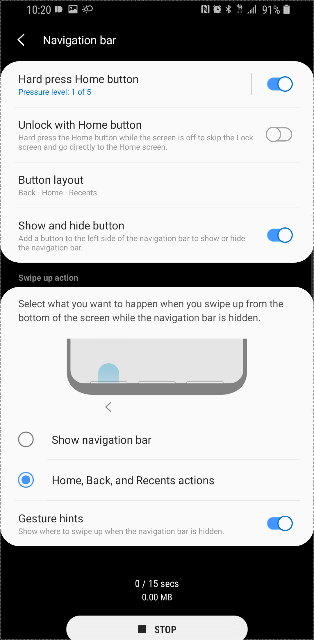 New gesture navigation in Samsung Experience 10 (based on Android 9 Pie)