Samsung accused of infringing on biometric patents with its recent flagship phones (UPDATE)
36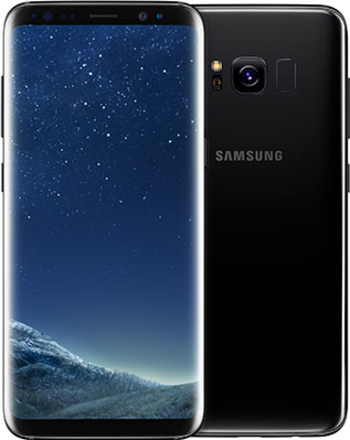 One of the phones named in the suit is the Samsung Galaxy S8
Remember the patent infringement suit that Samsung filed against Apple back in the day? Can you believe that
it was 2012 when the original judgment, in the amount of $1.05 billion, was awarded to Apple
? Since then, Samsung has had a number of legal victories that whittled that amount down to a small fraction of what the first jury awarded. And now, it is Samsung that is being sued for patent infringement
PACid Technologies, a company that deals with technology pertaining to encryption, claims that Samsung has used three of its biometric patents without licensing them. Two of the patents were filed in the states and the third in South Korea. All three patents have something to do with encryption technology. The suit alleges that Samsung used these patents to help it develop its fingerprint, face and iris scanners. The specific phones named in the suit include the
Samsung Galaxy S6
,
Samsung Galaxy S6 edge
,
Samsung Galaxy S6 edge+
,
Samsung Galaxy S7
,
Samsung Galaxy S7 edge
,
Samsung Galaxy S8
and the
Samsung Galaxy S8+
. PACid Technologies also claims that the aforementioned three patents were infringed by the Samsung PASS identity management service, and the Samsung KNOX mobile enterprise security system.
UPDATE:
Fresh reports published today indicate that PACid Technologies is seeking $2.8 billion from Samsung.
The suit was filed April 6th with the Texas Eastern District Court, and PACid is known as a patent troll, which is something addressed on the company's web pages.
"Unfortunately, there are large companies that don't like competition from "upstarts." They have been lobbying Congress to change the patent system. They call companies such as PACid whose business is based on inventing new technology and licensing it to others "patent trolls" because we are not a manufacturer ourselves. They call us names because they prefer to steal our ideas than pay for them."-PACid Technologies web page
Considering the amount of money that the phones named in the suit generated for Samsung, you can be sure that PACid is seeking a huge judgment in its favor.
source:
Justia
via
SlashGear
Recommended Stories