Do you care for Portrait Mode when choosing a new phone?
24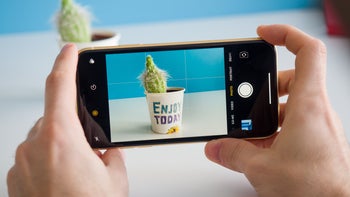 It has been two years since we first saw Portrait Mode — Apple's
iPhone 7 Plus
used an actualy telephoto lens on its secondary camera and some intricate software algorithms to blur out the background and simulate an actual DSLR camera. Since then, everyone has joined in and we've seen Portrait Mode evolve through time, its kinks ironed out, its imperfections worked on.
It's still not perfect by all means, and it can still have some pretty obvious fail moments. With some manufacturers, it's more consistent, others are still catching up in bringing a convincing bokeh effect.
Of course, we rarely use Portrait Mode for actual portraits of people... Come on, admit it — it's there for cool dog and cat photos! As well as trying to take an impressive photo of everyday objects or the nature around the office.
Notably, Apple's
iPhone XR
doesn't have a telephoto lens, but it still offers a Portrait Mode. The catch is, you can't use it unless the phone detects a human face. Yep, since it doesn't have two cameras at the back, it doesn't rely solely on depth perception — it uses a face in order to get a rough idea of what should be in the foreground and what should be back. To top it off, it doesn't do a 2x zoom, instead going for a more wide-angle portrait effect.
Of course, with the iPhone XR being a full $250 cheaper than the
iPhone XS
, a lot of people might be considering it. This is a good time to ask yourself: "Do I really care about Portrait Mode all that much?". Well... do you?