Vote now: Wireless charging vs. a bigger battery?
20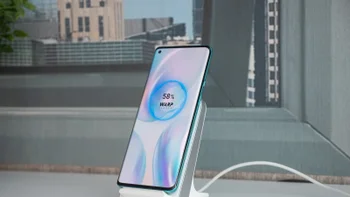 When it comes to smartphones, we want them to be powerful, fast, and last as long as possible without needing a charge. Smartphone manufacturers often go two separate ways when it comes to battery features (or three, but we'll leave fast charging out for now).
And you've probably guessed it by now, looking at the title. It's wireless charging versus a bigger battery. Those two can co-exist, but usually, manufacturers have to make some sacrifices with the battery capacity if they want to make room for the wireless charging coils. So, this is the most obvious trade-off.
Wireless charging is super convenient. No more fumbling with cables or trying to find an outlet. Simply place your phone on a charging pad, and it starts juicing up. It's perfect for those who are always on the go and don't want to worry about running out of battery. Plus, with wireless charging, you can even charge multiple devices at once.
Some people prefer to have a couple of extra hours of battery life, and they're willing to go the extra mile to plug in a cable instead of just placing the phone on a charging pad. For me personally, it will always be battery capacity. I'd take a 5,000 mAh battery with no wireless charging over a 4,000 mAh one with the wireless coils on the back.
But people are different (and that's amazing), so today's poll aims to find out which one is more important to you. So, what's it gonna be? Do you want the convenience of wireless charging or the long-lasting power of a bigger battery? Vote away and share your thoughts on the subject in the comments below.