Vote now: Is satellite connectivity on a phone useful or just a gimmick?
8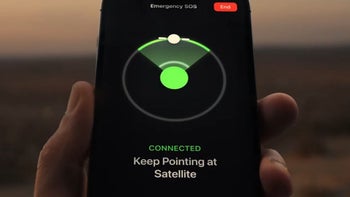 We've all read the success stories! Many people now owe their lives to the satellite connectivity that Apple provides with the iPhone 14 series. It's a niche service that costs a lot of money, but there's nothing more valuable than human life, right?
There's a huge debate about the moral roots behind this idea, but let's leave it for some other time. What we're gonna focus on today is the usefulness of this feature. Do you think it's essential, and should all phone manufacturers bake in something similar in their flagship models (or any model, for that matter)?
There are two sides to this medal (if we're to generalize things hugely). For most people who live in densely populated areas and don't want to go full Bear Grills on a regular basis, this emergency satellite connectivity option is probably a bit redundant. Cellular coverage is pretty decent nowadays in most big cities, and furthermore, pointing toward a satellite when there are huge skyscrapers all around you is not that practical.
On the other hand, if you live in the country or somewhere fairly remote, this might actually be a lifesaver. There's a point to be made about how good this feature is outside of emergency situations as well. You can't use it to order milk, for example, and that's perfectly fine, but it might be a little more useful to have the flexibility to use it outside emergencies. Let's say you prepay for satellite minutes and use them as you wish.
But we digress. The question for today is: Is satellite connectivity on phones useful or a gimmick? You can answer in general or taking into account the current state of the service and its implementation; it's up to you. Leave your comments and share any interesting stories below.