Vote now: Have you ever put the S Pen backward inside your Note/S Ultra phone?
2
We may earn a commission if you make a purchase from the links on this page.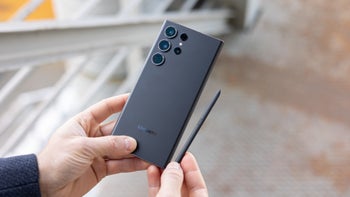 The S Pen has come a long way since its inception. The first Galaxy Note, which was released in 2011, had a basic stylus that was simple to use and provided basic functionality. Over the years, Samsung has continued to refine and improve the S Pen, adding new features and capabilities with each generation.
Ever wondered what would happen if you accidentally (or not) inserted the S Pen backward in its slot? Well, the answer is: it depends on the model. The first generations of the stylus, up to the infamous Galaxy Note 7, were designed in such a way that the S Pen would be stuck inside if put in the wrong way, suffering damage and sometimes even causing damage to the slot itself.
Now, if you've pulled the trigger on the most recent S Pen equipped Galaxy (sadly, the Note series is gone for good), the
Galaxy S23 Ultra
, there's nothing to worry about. The S Pen will only travel slightly inside the slot before stopping and will not cause any damage to the device.
But all this has made me wonder: how often do people make such mistakes? I've never owned a stylus-equipped phone, so this is terra incognita for me personally. So, today's poll asks: have you ever put the S Pen backward in your Note or S Ultra phone?
Of course, it doesn't have to be a Samsung device; there are other brands and models that rock a stylus. Share your stories in the comments below.