Hidden code points to in-display face unlock, fingerprint scanner for Pixel 6 5G
2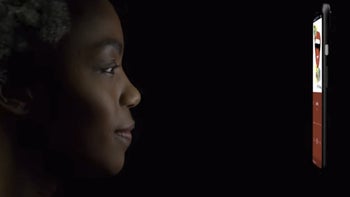 Based on hidden code
found in the first Developer Preview of Android 12
, Pixel 6 could feature both an in-display fingerprint scanner and a facial authorization system. You might recall that the
Pixel 4
featured Face Unlock while dropping the fingerprint sensor. The
Pixel 5
reversed that by removing Face Unlock and bringing back the rear-facing fingerprint scanner.
XDA's Mishaal Rahman found the string of code
in the Developer Preview which was first released yesterday. The code mentions enrolling in Face Unlock and fingerprint unlock. It also says, "Make unlocking your phone a breeze," "Save time unlocking phone in your pocket," and "Unlock your phone securely with your face and fingerprint." There has been speculation that Apple is working on in-display versions of Touch ID and Face ID and just yesterday we told you about a patent application that Apple filed with the U.S. Patent and Trademark Office (USPTO)
related to the placement of cameras, depth sensors, biometric sensors and others
under an iPhone, iPad, and Apple Watch display
.

Code found in Android 12 Developer Preview 1 hints at an in-display Face Unlock and fingerprint scanner
Keep in mind that despite Rahman's discovery, there is no guarantee that the
Pixel 6
will sport an in-display fingerprint scanner even if it does become a native Android feature. And it goes without saying that there is no guarantee that Google will bring back Face Unlock. In the beginning of last year, Face Unlock broke. Without a biometric backup like a fingerprint scanner, Pixel 4 users had to resort to using a PIN, pattern, or a passcode to unlock their device. If this code proves to be legit, Pixel 6 users might be able to use a fingerprint scanner when the facial recognition isn't working and vice versa.
The big question for those interested in Pixel 6 is whether
Google
will return the Pixel line to flagship status. The Pixel 5 is powered by the Snapdragon 765G, instead of the flagship Snapdragon 865 chipset. If the Pixel 6 does return to its flagship roots, we can expect it to be powered by the Snapdragon 888 which is currently Qualcomm's flagship chip. We could see the Pixel 6 introduced this coming October.