Google Pixel 4a to be introduced this coming Monday, August 3rd
5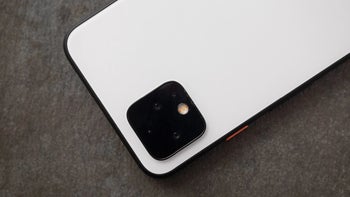 This Monday, Google will unveil the Pixel 4a at last

The
Pixel 4a
is expected to sport a 5.81-inch OLED panel with a 1080 x 2340 resolution and an aspect ratio of 19.5:9. An old-school 60Hz refresh rate would make sense for this phone, which will be powered by the Snapdragon 730 chipset. The latest rumored specs call for 6GB of memory to be inside along with 64GB of storage. A rear-facing 12MP camera will rely as usual on Google's image processing abilities to produce outstanding photos that challenge the results achieved on pricier flagship phones.
Ironically, the 3080mAh battery is larger than the 2800mAh battery on the full-sized Pixel 4 and in the box will be a fast-charging 18W charging brick. We expect the
Pixel 4a
to be priced in the range of $349-$399.
Last year, Google hit a grand slam with the Pixel 3a and Pixel 3a XL. Users had access to the same photography system as the one found on the Pixel 3 series at a price as low as $399. And while Google had to cut corners in order to keep the price down (such as using a plastic build and not offering any water resistance) the outstanding camera was the big selling point and it led consumers to buy more Pixel 3a models than forecast. Last month, International Data Corporation (IDC) reported that Google shipped 52% more Pixels in 2019 than it delivered in 2018. The 7.2 million units it delivered last year, which included the Pixel 3a line, had Google ahead of OnePlus in the smartphone charts. Considering that the Pixel 4 and Pixel 4 XL were practically DOA in the marketplace, much of that large number of Pixels rung up last year were most likely mid-range units.

Google released the Pixel 3a series in May of last year and many expected a similar launch date for the Pixel 4a. But as June and most of July passed without any unveiling date for the phone (and yes, outside of a surprise announcement on Monday, there is no Pixel 4a XL coming), some theorized that Google was going to announce the Pixel 4a along with the Pixel 5 line in October. But that no longer seems to be the case with the unveiling taking place on Monday.
This year, the mid-range Pixel faces competition that it didn't have last year with the iPhone SE (2020). Priced at $399, the latter is powered by the same A13 Bionic chip used in the iPhone 11 series. Apple says that thanks to a new Image Signal Processor and the neural engine on the A13 Bionic, the 12MP camera on the back panel of the iPhone SE (2020) is the best single-camera setup on any smartphone. And that is a direct shot made against the Pixel 3a, Pixel 3a XL and the Pixel 4a. All three of those phones include a single lens on the rear panel.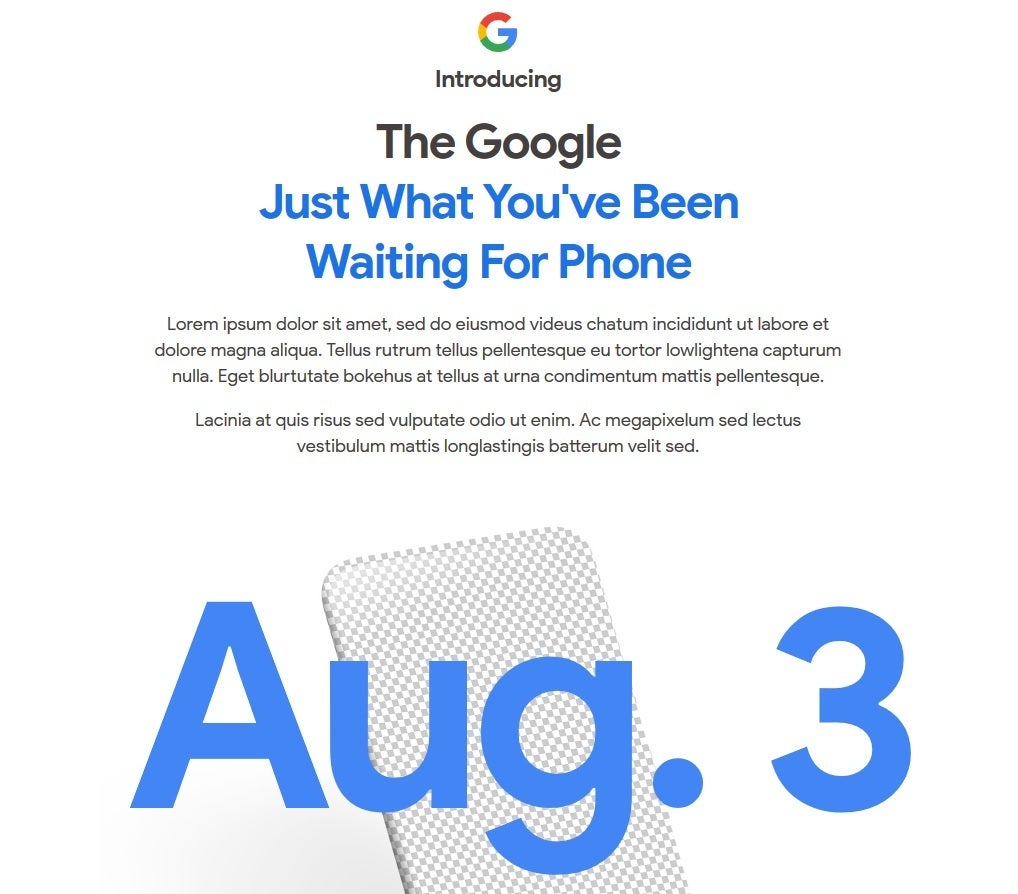 Google reveals the news. The Pixel 4a will be unveiled on August 3rd